It's hard to think of any established category that has not been challenged or disrupted by a startup. The long-standing methods of brand management and marketing are not designed to compete with the rapid-fire iteration standard to the startup world. In fact, for big brands to compete, their leaders may need to un-learn their prior ways of thinking and working.
In this session, we'll bring together brand marketing leaders and leading entrepreneurs to spark a fearless conversation on the realities of both worlds and how we can learn from or un-learn from each other.
Please Note: Ticket Sales end on Tuesday, February 27th at 2 PM. On-Site registration will not be available.
Agenda:
6:00 – 6:30 PM Event Check-in and Networking
6:30 – 7:45 PM Presentation and Discussion
7:45 – 8:00 PM Networking
Featured Speakers:
Bart Adlam
President
Siggis
Heidi Messer
Chairman and Co-Founder
Collective[i]
President and Co-Founder
LinkShare Corporation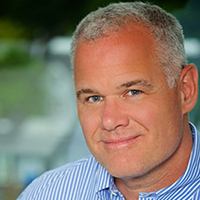 John LeBoutillier
President and Chief Executive Officer
Harvest Hill
John is CEO of Harvest Hill Beverage Company, owned by Brynwood Partners of Greenwich CT. Harvest Hill is home to some of America's favorite beverage brands such as SunnyD, Juicy Juice, and Very Fine. Prior to Harvest Hill, John was President and CEO of Unilever Canada based in Toronto Canada.
John's marketing career started at Ogilvy and Mather Advertising where he was a Director on the Kraft Foods account prior to joining Kraft Foods and rising to General Manager of the Desserts Division, then Nabisco Crackers and finally the Coffee Division. From Kraft Foods John went to Unilever to run their US Foods business prior to heading to Canada. John holds a BA from Harvard and an MBA from the Tuck School of Dartmouth College.
Judd Harner
Former EVP, CMO
S'well Bottle
Judd has been a senior executive on the client and agency sides and has led both the strategic and creative practices in developing positioning, naming, identity, packaging, product innovation, store design and advertising campaigns.
Recently, Judd was EVP, Chief Marketing Officer for S'well bottle which was the fastest growing woman-owned company in America. In addition to overseeing marketing, he also was responsible for product design, brand partnerships, social marketing, and product innovation. He is the Co-founder and CEO of JUDD, a creative and marketing boutique agency. Before starting his own agency, Judd led two of the leading brand design firms in the country; he was the President of Desgrippes Gobé and Senior Partner, Managing Director of the Brand Integration Group at Ogilvy & Mather. Pre-branding, He had a ten-year career in traditional advertising and began his marketing career at MTV, as Vice President of Program Marketing where Judd was responsible for creating an integrated communications approach for the channel's on and off-air advertising.
Judd frequently lectures to both the creative, marketing and academic communities and has been a featured presenter for the Art Director's Club, Cornell University's Graduate School of Management, FIT's Innovation Conference: "The Future of Beauty", Kraft Foods' "Futurama" Conference, The Financial Services Marketing Symposium, The Travelocity Travel Symposium and Foursquare's "Inspiration Series."
Cost:
$35 for Current AMA New York Members
$50 for General Attendees
Food and beverages will be served.