What Blockchain may mean for marketers
You've heard of Blockchain in relation to bitcoin or cryptocurrency, but what can it do for you? Join us for AMA New York's first blockchain technology featuring a distinguished panel of experts and practitioners.
We will examine the nuances behind blockchain buzzwords like "smart contracts," "trustless," and "Initial Coin Offering" or "ICO" as well as the implications and a wide range of use cases beyond Financial Services for how the technology will likely affect brand builders and marketers.
Join us to learn about public and private blockchains, the development of utility and security tokens like Bitcoin, Ethereum, and Ripple, and the applications these technologies may have for other business ideas. Specific use cases across different industries will be reviewed to examine how the combination various blockchain protocols can help parties in 'trustless environments' share data and information or even create brand new business models. Additionally, the speakers will discuss the current state of Initial Coin Offerings and their role in building communities of advocates, users, and even customers.
Agenda:
6:00 – 6:15 PM Event Check-in and Networking
6:15 – 7:00 PM What is blockchain? Presentation
7:15 – 8:15 PM Discussion
8:15 – 8:30 PM Q&A
Featured Speakers:
Brian Rogers
Chairman, Columbia Blockchain Alliance
VP Product, Augmate
Dana Farbo
Chief Operating Officer
Augmate
David Post
Strategy and Platform Growth Leader
IBM Blockchain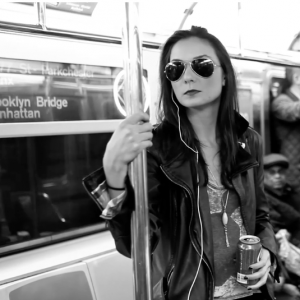 Sam Radocchia
Co-Founder and CMO, Chronicled
Co-Founder, Better Kinds
Sam currently serves as Co-Founder and Chief Marketing Officer at Chronicled, which leverages blockchain, IoT, and AI technologies to deliver smart supply chain solutions. Prior to serving as CMO, she led product development and architecture as Chief Product Officer for 3 years.
Named to the 2017 Forbes 30 Under 30 List for Enterprise Technology, Sam has an entrepreneurial background that spans several technology companies. She became interested in blockchain as a mechanism to facilitate trusted interoperability, a challenge she sought to overcome leading her first two companies. Before Co-founding Chronicled and BetterKinds, she previously served as the CTO of Huckabuy, a consumer product metadata aggregator and standards company, and Founder and CEO of Stunable, a provider of inventory management and marketing software utilized by consumer products brands to integrate e-commerce sales with cross-channel interactions.