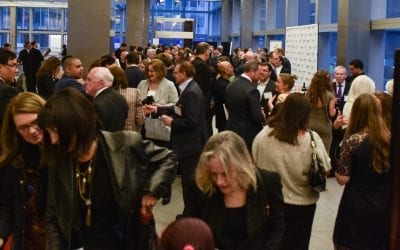 The 2016 Marketing Hall of Fame Induction Ceremony was held on April 28, 2016 at PwC headquarters in New York. Following cocktails and hors d'oeuvres, marketing professionals enjoyed the presentations from each of this year's inductees. By providing an overview of their careers and most notable successes, the event offered attendees rare insights into each inductee's view of how marketing will evolve in the future. As one attendee said, "It was a chance to meet and hear from marketing legends."
R/GA CEO Bob Greenberg, Marketing Guru Al Ries, and Former American Express CMO John Hayes have been selected as AMA's 2016 Marketing Hall of Fame® Inductees The Induction ceremony will take place April 28, 2016 at PwC headquarters in NY. The American Marketing...
Webinars
Get valuable information about marketing from our awesome webinars.
Contribute
Share your marketing expertise by submitting an article to our Member Contributions Blog.