Unique Value for Senior Marketing Executives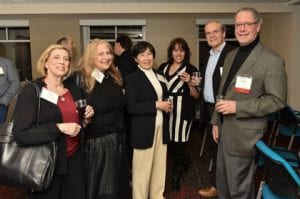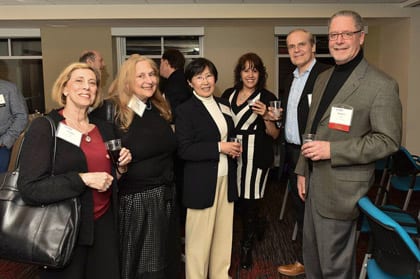 In an uncertain, disconnected and fragmented world where we're overloaded and so busy, where social media interactions have replaced true conversations, where change is accelerating…
As we move further up in our careers there are fewer and fewer people we can talk to frankly and who get it…
AMA Executive Circle is a trusted community of peers to network, learn, share ideas and thoughts on important issues, and grow as professionals.
The AMA Executive Circle is a professional membership group where senior marketing executives can connect with a trusted community of peers to network, learn, share ideas and thoughts on important issues, and grow as professionals.  Members:
Gain access to a national peer network to tap into a generous, on-demand brain trust of experience, knowledge, contacts, and skill sets.
Attend in-person programming and events that keep local chapter members at the forefront of their field.
Participate in small, grassroots communities for confidential and frank discussions of challenges, opportunities, and cutting-edge topics.
Smart Organizational Structure
Senior marketers today have many options for networking and professional education. Yet we're all stressed for time and want to choose wisely. That's why:
The AMA Executive Circle combines the best of two worlds ─ it is overseen by a national Board and driven by local chapters. As a result, members can access a broader national perspective and more opportunities and through local chapters they enjoy the personal sense of community, enjoyable gatherings, fun and flexibility of content.
The merger of two prominent organizations the American Marketing Association and MENG (Marketing Executives Networking Group, now the Executive Circle) offers members the ability to participate in signature AMA events (e.g. The Marketing Hall of Fame, The Green Book, and many educational and/or topical programs) as well as enjoy the Executive Circle's local chapter activities.
Other Membership Benefits
Free D&B Hoover Solutions database access to nearly 1 million companies for mail campaigns, research, and more.
Requests that get you answers from experienced executives–fast. Ask a question and get an answer with our national request listserv. Access the power of our collective knowledge that brings innovative ideas to your answers. Get the answers you need, and get them from a trusted and seasoned membership.
Exclusive content archive of articles, webinars and other resources produced by and for senior executives on topics ranging from salary negotiations to building a culture of innovation.
Job leads and business development opportunities. Although we have a tradition of no solicitation within the Executive Circle, we have no qualms about sharing openings and needs with each other and maintain relationships with recruiters interested in our select community.
Eligibility Requirements for Membership
Base salary of $135,000 or more at some point in your professional career.
Executive-level position with a primary emphasis on Sales or Marketing.
American Marketing Association membership in one of the following AMA chapters: Boston, Chicago, Connecticut, Dallas/Ft. Worth, Fairfield County, Los Angeles, New Jersey, New York, Philadelphia, Orange County, San Francisco, South Florida, Washington DC.
Willingness to contribute to and engage with the AMA Executive Circle community.
The Power of Engaging with Peers
AMA Executive Circle attracts entrepreneurs, seasoned consultants, executives from big brands and professors from prestigious colleges. It's the diversity of our members and their willingness to help each other that make AMA Executive Circle special.
Most are current or former VPs, SVPs, CMOs, COOs and Presidents.
84% have Fortune 500 experience.
70% have graduate or post-graduate degrees.
Over 50% received degrees from one of the top 20 Business Schools.
AMA New York runs a regular program of online and in-person events to give you opportunities to network with high-ranking peers, exchange local and industry news, swap ideas and resources, and develop rewarding personal relationships.

Why Join the Executive Circle
In an uncertain, disconnected and fragmented world where we're overloaded and so busy, where social media interactions have replaced true conversations, where change is accelerating…
As we move further up in our careers there are fewer and fewer people we can talk to frankly and who get it…
AMA Executive Circle is a trusted community of peers to network, learn, share ideas and thoughts on important issues, and grow as professionals.