Shared Interest Groups for Specialized Marketing Networking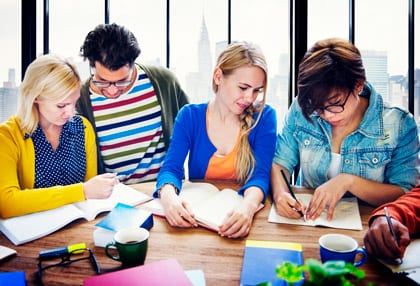 Join one of our specialty marketing communities organized around common interest areas. Shared Interest Groups are a great way to connect with other marketers in your field, specialty, or peer group to share ideas, knowledge and experiences with others in a particular field. Our current Shared Interest Groups are:
Marketing ROI & Big Data
The Marketing ROI & Big Data Group is for data junkies interested in extracting value from data, analyzing it and making sure every invested dollar counts. This group will engage in real-world big data case studies and take on interactive projects to create an open learning environment among all members. Mock presentations and group competitions will be part of the meetings.
Young Professionals
The Young Professionals Group is comprised of passionate and curious professionals at the onset of their careers. This group will host events in order to connect Millennials with experienced professionals and to provide a supportive network to young members. This group also emphasizes the importance of speakers, educational opportunities and networking activities.
Digital Marketing
The Digital Marketing Group explores the tactics behind building an effective user experience in order to establish loyal long-term customers. Topics include social media, web design, cross-platform advertising and all things digital.
Insights
The Insights Group examines the market research industry, with regards to best practices, technology usage and performance information. Meetings will include open dialogue sessions and debates. Speakers and outside visitors will also join to provide guidance on key concerns of today's market.