AMA New York Hosts Marketing Technology Smart Webinar
How Market Imperatives Drive the Next Generation of Enterprise Marketing Technology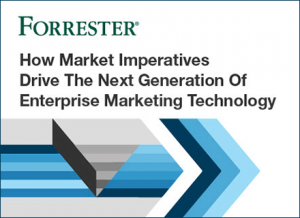 On February 22, 2017, AMA New York launched its Smart Webinar series in conjunction with Forrester Research. This installment, hosted by Joe Stanhope of Forrester, covered the factors that drive the ecosystem of technology in marketing, the future trajectory of enterprise marketing technology development, and how marketers can leverage this technology to support sophisticated consumers and complex customer journeys.
Attendees learned:
The key technology capabilities for marketing that drive business value and how enterprise marketing technology will evolve over the next several years.
How to use technology in marketing to develop institutional knowledge and unique intellectual property that drives effective customer experiences and sustainable competitive differentiators.
How to develop buying criteria and implementation priorities to fully leverage marketing technology investments.
Featured Speaker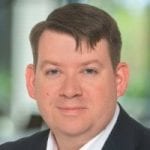 Joe Stanhope
VP, Principal Analyst serving B2C Marketing Professionals
Forrester
Joe is a vice president and principal analyst, serving B2C Marketing Professionals. He is a leading expert on the intersection of marketing and technology. Joe's research focuses on exploring strategies for leveraging technology to deliver relevant and engaging customer experiences. He also researches the long-term trajectory of the marketing technology ecosystem and its implications for marketing organizations, technology suppliers, and services providers.
60 Acorn Park Drive Cambridge, MA 02140
https://www.forrester.com/
Forrester (Nasdaq: FORR) is one of the most influential research and advisory firms in the world. We work with business and technology leaders to develop customer-obsessed strategies that drive growth.