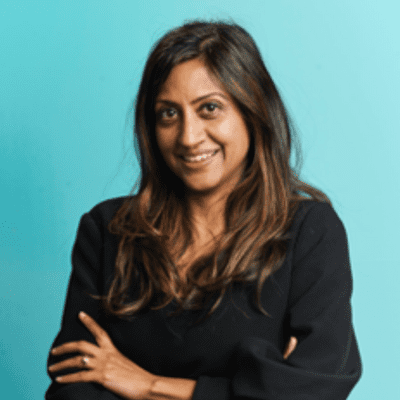 Co-Programming Chair
SVP, Growth, Digital & Brand Marketing
Viant

Rasika is a creative marketing leader with over 15 years of integrated marketing experience across global brands such as Lenovo, IBM, Amazon, SAP, Philips, L'Oréal and DuPont.
Currently, Rasika is the SVP of Marketing at Viant (an adtech company) where she leads Brand, Growth, Creative and Digital marketing teams. In this role, she and her team are focused on go-to-market strategy, brand building as well digital marketing programs that drive growth for the company.
Rasika brings a vast array of marketing experience from the agency side with companies such as Ogilvy—where she has launched transformative brand and digital programs across established, blue-chip clients as well as new, digital upstarts. Her experience entails developing end-to-end experiences that span brand strategy, content, customer engagement, social and digital. She melds together deep experience in the technology sector, omni-channel marketing and a passion for balancing data-driven marketing with innovative and breakthrough campaigns that have yielded business results.
With degrees in economics and graphic design, she brings an ambidextrous mind to every situation. Rasika thrives on challenging status quo. This has led to her team pioneering many "firsts" as well as leading award-winning creative work that has won several industry accolades such as EFFIES, Cannes, Shorty's and DMA Echo Awards.
She currently lives in Brooklyn with her husband, two girls and a little boy. As a lifelong learner, she continues to push herself in new ways with her latest endeavor being learning to ski.
Her motto: "life is 10% what happens and 90% how you handle it".