What Marketers Are Worthy of Recognition? Nominations for the Marketing Hall of Fame® 2022 Inductees Now Open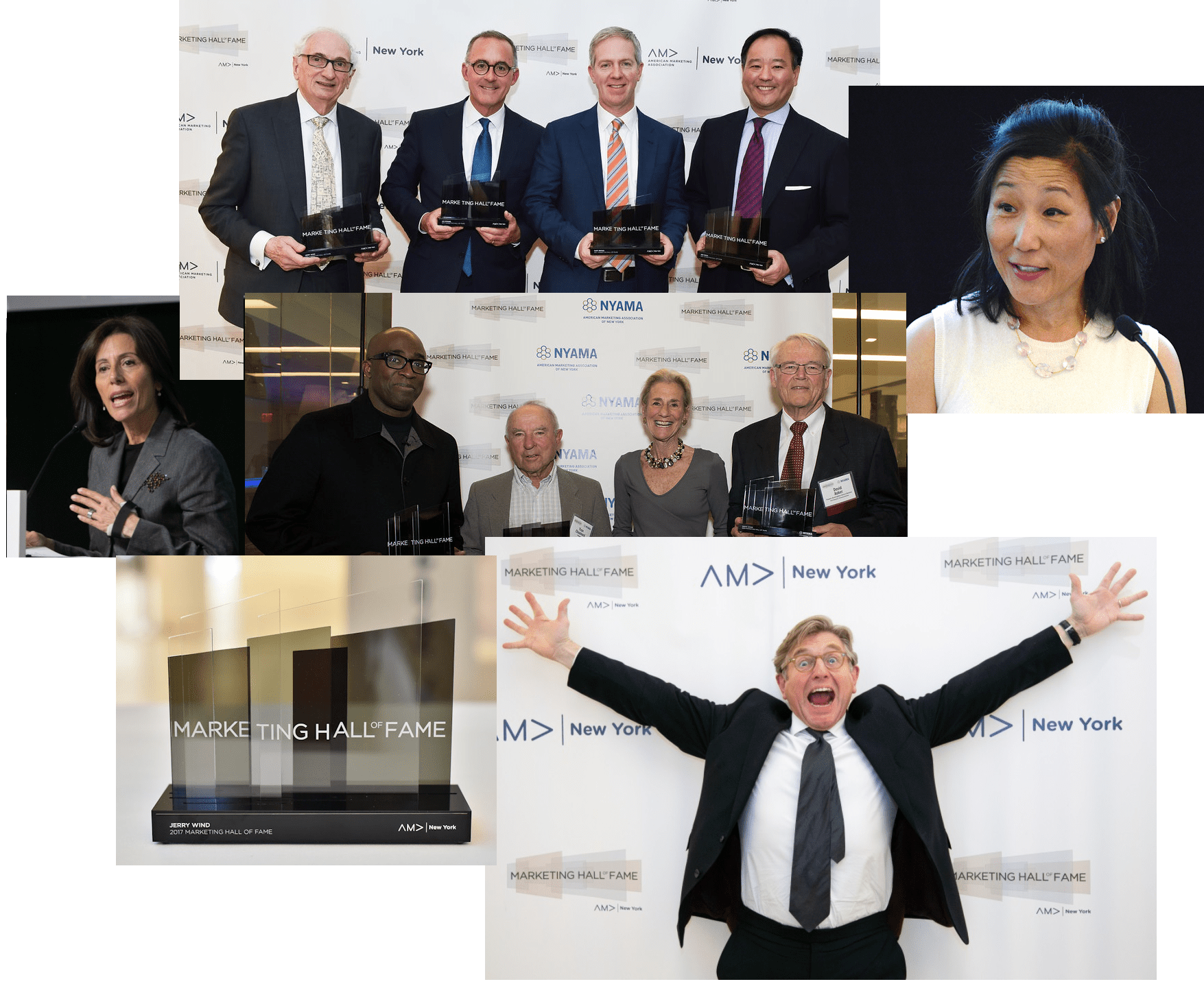 ​Who would you like to see inducted into the Marketing Hall of Fame®, on April 7th 2022?
Now is your chance to tell us which outstanding marketers deserve to be inducted into the 2022 Marketing Hall of Fame.

Submit your nomination before the window closes on October 15th.
The American Marketing Association New York is thrilled to announce the opening of nominations for the 2022 Marketing Hall of Fame®, after a year's hiatus. The inductees will be selected by democratic vote from among the world's most brilliant and innovative marketers and be honored on April 7th in NYC.
___________
S A V E   T H E   D A T E
The event of the marketing year is back in person
April 7, 2022
_______________
The exciting awards ceremony will be in person and will feature inductees' perspectives on marketing's future. The even will also be streamed. Cocktails and world-class networking are hallmarks of the evening.
Who is eligible to be nominated
Practitioners from any marketing discipline—they can be CMOs or Marketing Directors, founders or CEOs, work in advertising, branding, research or data analytics agencies, be academics, journalists or have contributed substantially to marketing in some other way. The awards are reserved for current marketing practitioners. They must have been in the marketing profession for at least 10 years.
Nominees are evaluated by the following criteria
Marketing that drives extraordinary business results
Raising the profile of the marketing profession
Marketing innovation and creativity
Inspiring the next generation of marketers
Spearheading diversity, equity and inclusion
Promoting sustainability

We look forward very much to receiving your input to what is always a very impressive list. It only takes a couple of minutes to name the people you think most worthy of the honor.
For additional information, please contact [email protected]