What Kind of Flower Brand Stops Selling Red Roses on Valentines Day?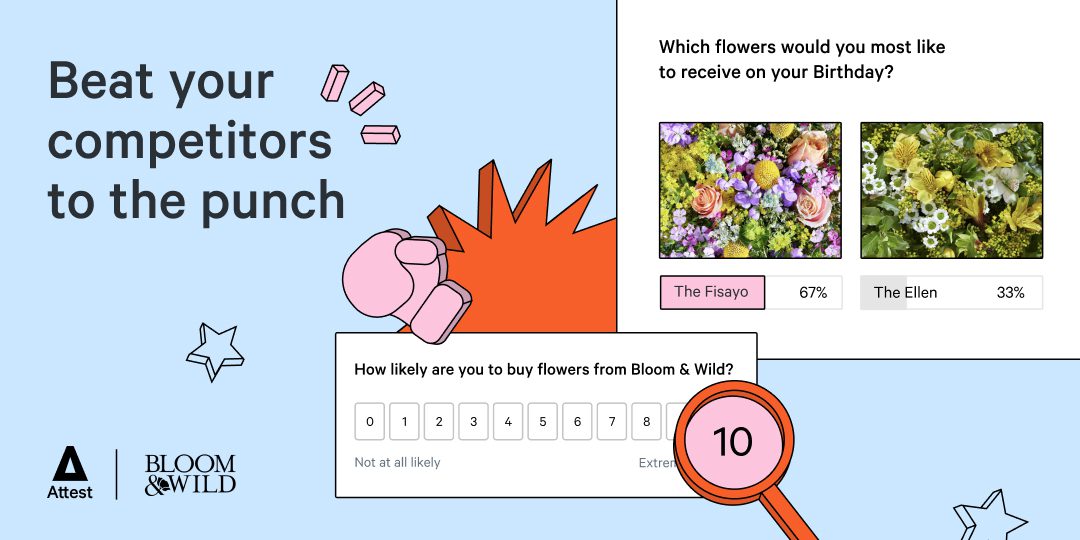 What kind of flower brand stops selling red roses on valentines day?
Bloom & Wild did just that. Why? Because people didn't want them. Attest's consumer profiling found that red roses weren't such a romantic staple after all. So the brand did something unthinkable—find out what happened next here. (*drumroll, please*):
They saw a 4X increase in Valentine's Day sales.

Their press coverage jumped by 51%.

They achieved their goal of being the most-talked-about floral brand—on the busiest day of the year for their industry.
Who doesn't love a li'l data-driven rebellion?
With Attest's world-class consumer research platform, companies have access to high-quality insights. Their team of expert data analysts will help you frame the research so you can maximize the impact of your insider knowledge.
Learn about your customers before your competitors do—with Attest.