Marketers Bootcamp
February 17, 2021 at 12:00 pm

-

1:00 pm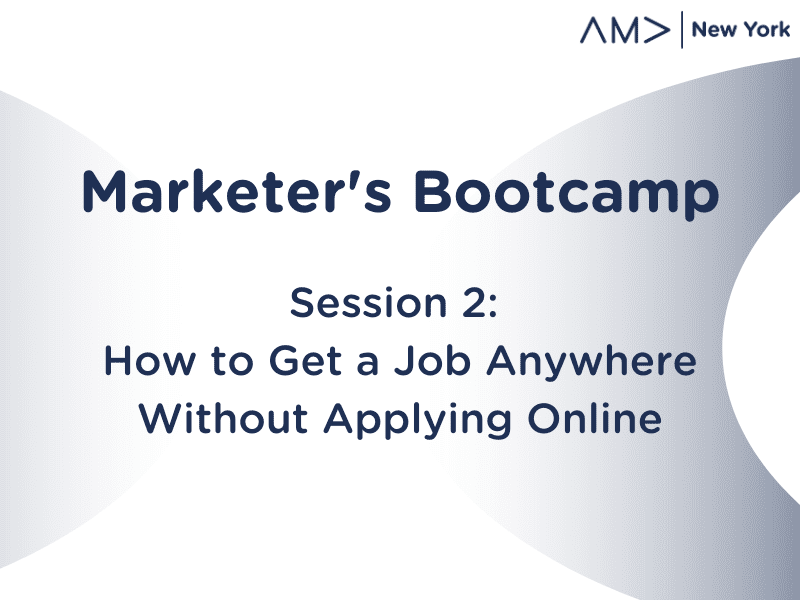 The COVID-19 pandemic has turned the job search market upside down. Whether you're looking for your first job or trying to make a change, it's a challenging time to search. To help you navigate this uncertainty, we're hosting Marketing Career Bootcamp, a two-part virtual series. Don't miss this opportunity to invest in yourself and learn all the pointers you'll need for a successful job search. 
In our first session you will learn how to optimize and build a better resume for today's Applicant Tracking Systems (ATS) recruiting software and how to determine your resume's audience. In our second session you'll learn strategies for landing your dream job without applying online. Register to make 2021 your best career year yet. 
MARKETING CAREER BOOTCAMP, Session 2: How to Get a Job Anywhere Without Applying Online
Date and Time: February 17th at 12:00 PM – 1:00 PM EST
Location: Webinar
Cost: Members – Free | Non Members – $10.00
Austin Belcak, Founder, Cultivated Culture
In this session, the founder of Cultivated Culture, Austin Belcak, will share his strategies for getting interviews and your dream job without applying online.
This workshop is for you if:
You are searching for your next job or career move
You're pivoting into a new career or industry
You have limited connections
You will learn:
Strategies and best practices for landing an interview or job without applying online
Strategies for applying your current education and experience during a career pivot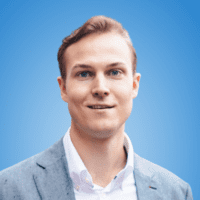 Austin Belcak
Founder, Cultivated Culture
Austin is the founder of CultivatedCulture.com where he helps people land jobs they love without traditional experience and without applying online.
Austin's job search system stems from his personal experience transitioning from a new grad with a biology degree, a 2.58 GPA, and a job in healthcare, to landing interviews and offers at Microsoft, Google, and Twitter.
His strategies have been featured in Forbes, Business Insider, Fast Co, and Inc. and he has helped thousands of job seekers land jobs at places like Microsoft, Google, Amazon, Apple, Facebook, Salesforce, LinkedIn, Tesla, SpaceX, Goldman Sachs, Deloitte, ESPN, the NFL, and more – without applying online.

Premier Partner: GreenBook
GreenBook is a media company that provides resources to market research, consumer insights and marketing professionals. Through resources such as IIeX Events, GRIT Reports, and other publications, webinars, the GreenBook Blog, and the GreenBook Directory, GreenBook provides the learning and inspiration insights leaders need to stay ahead of the curve.
Related Events