POSTPONED: Your Next Step: Marketing Career Bootcamp – How to Hunt for Your Next Job
POSTPONED!
Ready to take your career in marketing to the next level or find your first marketing job? Have no fear, our first marketing career bootcamp of "Your Next Step" series is here… Wednesday, March 25th! Get the inside scoop from on-site recruiters who will share what they're looking for in job candidates and will help YOU build your career readiness skills. The bootcamp will focus on key aspects of the job search such as how to leverage LinkedIn; how to prepare for a job interview, how to market yourself and how to build meaningful connections through networking. Also, you won't want to miss this opportunity to get a free LinkedIn headshot for your profile and to test your interviewing skills in our group interview challenge! Ten lucky winners will get a complimentary one-on-one session with a recruiter. So what are you waiting for? 
Event Agenda:
5:00-6:00pm Registration and networking session with 10 recruiters; LinkedIn headshots
6:00-7:30pm Welcome and AMA opening remarks. "How to leverage LinkedIn for your job search" workshop and Q&A
7:30-8:30pm Power hour breakout session (attendees pick one of these two workshops):
                         "Personal branding: How to market yourself"
                        "Networking: How to build meaningful connections"
8:30-9:00pm Final round: Group Interview Challenge (10 recruiters interview 5 attendees/round; 2 rounds of 15min each)
9:00-9:30pm Announce the Challenge winners & Additional Networking
POSTPONED!
Recruiter Networking Fair
Our Recruiter Experts:
Our Coaches:
Networking session:
Mingle and network with recruiters at our Recruiter Networking fair and learn the secrets to finding and landing your dream job. Get all your questions answered! Each recruiter will focus on a specific topic related to the job search and will address your pressing questions such as:
Quantity or quality in applications?
Can I send the same resume for each job position?
How does a cover letter differ from a resume? 
How can I best prepare for a job interview? 
What should I take into account before accepting a job offer?
Workshop Descriptions
Workshop: The True Power of LinkedIn: How to Leverage LinkedIn for Your Job Search 
Edward Wilders, Recruiting Manager, The Forum Group
Leverage LinkedIn to Stand Out Among Job Candidates and to Get Noticed by Recruiters
Are you uncertain about how to fully utilize LinkedIn for your job search? Well, this workshop will answer all of your questions and get YOU ready to think from the perspective of a recruiter and to confidently tackle your job search. Did you know that 93% of companies use LinkedIn to find new employees and that LinkedIn is the world's largest professional network with nearly 660+ million users? With so many members, it's important for your LinkedIn profile to stand out to recruiters. In this session, you will learn practical tips on how to leverage LinkedIn for your job search to match what recruiters are actually looking for and to get noticed by recruiters so you can find your first job or that new opportunity to take your career to the next level. 
This workshop is for you if:
You're interested in joining LinkedIn but not sure where to start or you're looking to enhance your current LinkedIn profile. 

You're unsure how to effectively use LinkedIn for your job search and how to stand out on LinkedIn to recruiters. 
You will learn:
How to think from a recruiter's point of view and how to understand what they're looking for in job candidates.

How to create a top-notch profile to stand out on LinkedIn.

How to fully leverage LinkedIn to support your job search and find your dream job. 
Power Hour Breakout Session #1: Personal Branding: How to Market Yourself
Emily Miethner, Founder & CEO, FindSpark
Power Hour Breakout Session #2: Network Yourself Into Your Next Career
VJ Niles, Career Strategist and Founder of The Niles Group
Network for Opportunities, Not to Collect Business Cards
Networking is a word that makes so many people cringe. For many, that word is like nails going across a chalkboard because many people think they need to collect as many business cards as possible. WRONG! It's all about building relationships. In this session, you will learn how to get past the networking fears and how to network to make quality connections that can support you in your professional development and career. 
This talk is for you if:
You're having some difficulty getting traction while networking.

You're an introvert and you're hesitant to start conversations.

You're interested in growing your network. 
You will learn:
How to put together a strategy while networking.

How to start a conversation.

How to build a quality relationship.

How to talk about yourself in a way to gain opportunities.
Group Interview Challenge
When was the last time you got feedback on your interviewing skills? If it's been a while, then put your interviewing skills to the test and join our group interview challenge! There will be two challenge rounds and each recruiter will pick one candidate that stands out. Ten lucky winners will be chosen and each will receive a complementary one-on-one session with a recruiter. If you're interested in participating, bring your resume with you to the marketing career bootcamp!
Edward Wilders
Recruiting Manager, The Forum Group
Eddie Wilders is a dedicated, proactive & results-oriented Director of Talent Evaluation & Recruitment, Research and Analytics, bringing along 19+ years of experience in developing and operationalizing marketing, research, analytics and recruiting strategies.  He emphasizes speed, quality, diversity, process, efficiency and candidate experience.  
After starting his advertising career in the general buying industry, Eddie moved to the direct response marketing world.  Joining a small DRTV agency in Westchester was a challenge since the company tasked all employees with handling a variety of responsibilities.  One of his first tasks was to develop the talent acquisition/recruiting department within the agency. Building job descriptions and recruiting talent took a lot of time, but after years of developing a full cycle process, the company still utilizes the systems and procedures to this day.
After 17 years with Lockard & Wechsler, Eddie made the decision to make a career switch to the recruiting world, first consulting and then joining The Forum Group.  Helping clients within the advertising and marketing world find the best talent has been challenging within this work climate, but a challenge that he welcomes.
Emily Miethner
Founder & CEO, FindSpark
Emily Miethner is passionate about empowering people to achieve their goals, which she does as the Founder and CEO of FindSpark and MCG Social, an adjunct professor, and an award-winning professional speaker. 
Through FindSpark, a community dedicated to setting up young professionals for career success, Miethner has produced more than 250 educational career programs. She has cultivated an active digital and in-person community of over 30,000 students and young professionals and top employers including NBCUniversal, Yelp, L'Oreal, Grey, Bustle, and IPG Mediabrands — inspiring career optimism in diverse young professionals around the world with actionable, career-changing tips and resources. 
MCG Social, the consulting branch of FindSpark, provides community management, event production, and millennial expertise to agencies and brands. Their clients include Elizabeth Arden, Trojan, NBCUniversal, IFC, and FirstMark Capital.
Emily can be found at events, conferences, and universities, leading talks and workshops about personal branding, internships, social media, and networking. A sought-out millennial expert and thought leader, Miethner has been featured in The New York Times, VICE, Fast Company, Wall Street Journal, SELF Magazine, GLAMOUR, and on Good Morning America.
Emily is also a Board Member of Techies Give Back and a member of the Hofstra University Women in Leadership Alumni Association.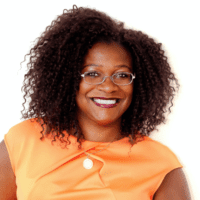 Vakassia "V.J." Niles, MBA
Career Strategist & Founder of The Niles Group
Vakassia J. Niles ("V.J."), MBA is a Career Strategist and Founder of The Niles Group, a company dedicated to helping individuals take their careers to the next level. V.J. Niles has been successfully providing training and presentations in academia and the corporate world for 20 years. Having a career across four industries has allowed her to bring her vast knowledge to others as a career strategist. She understands how to climb the corporate ladder, what it takes to pivot across industries, and how to grow a professional career brand.
V.J. catapults mid-level professionals and executives who are frustrated, tired or just ready for a change to get to the next level in their careers. She helps professionals land new jobs, network for better opportunities and get closer to their definition of success and happiness. 
V.J. is Past President of the New York City Professional Chapter of the National Association of Women MBAs and has been the Webmaster and Chair of the Economic Development Committee for the National Coalition of 100 Black Women, Suffolk County Chapter, Inc. She frequently speaks regarding career strategy and development, career pivots, S.T.E.M careers, branding, utilizing LinkedIn for business and networking tips.
Related Events