POSTPONED: Take Your Seat at the Table: Leadership Strategies for Women in Marketing
POSTPONED!
Look for an online program featuring our guest speakers in the coming weeks supported by our partners – Smartling, Cisco and Greenbook. 
Research shows that it is harder for women to overcome professional hurdles and get to the top. Women hold 52% of professional and managerial positions but the numbers decrease as women move up. 
In honor of International Women's Day, join us on March 9 to find out how female marketing executives at top companies have navigated their careers and developed their own leadership styles. You will hear success stories from a fantastic panel with diverse backgrounds and you will leave feeling inspired with practical tools to take back to the office. Plus, many opportunities for networking with event attendees and panelists. Young Mi Park, Adjunct Lecturer, Columbia University and Rutgers Business School, will moderate the discussion. Panel speakers include Bernice Clark, CMO of NYC Economic Development Corporation; Mani Dasgupta, CMO, IBM Global Business Services; Jenny Fernandez, VP of Marketing, Executive Coach and Start-up Advisor; Lynn Godfrey, Executive VP, CMO, The Leukemia & Lymphoma Society; and Ani Obermeier, VP of Marketing at Smartling.
POSTPONED!
Smartling, Cisco and GreenBook.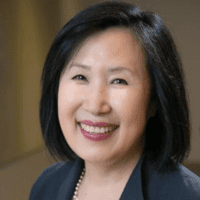 Adjunct Lecturer, Columbia University and Rutgers Business School
Young Mi Park's background spans three continents and diverse industries – consumer, education, government, advertising, media, and technology. She has held leadership roles with brands such as American Express, Burger King, and Levi Strauss; education companies, such as Sesame Workshop and Nations Academy; and technology and new ventures, such as Thevi and Starnex. 
Regarding women and business, early on, she broke ground in Korea, where she became the third woman advertising account executive and, later on, the first woman head of a foreign industrial subsidiary. Subsequently, Young Mi was recognized by the Korean government and received four industry honors for her achievements. Today, she is focused on an entrepreneurial initiative and a research project on women. She also lectures at Rutgers Business School and Columbia University.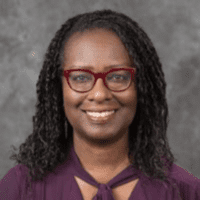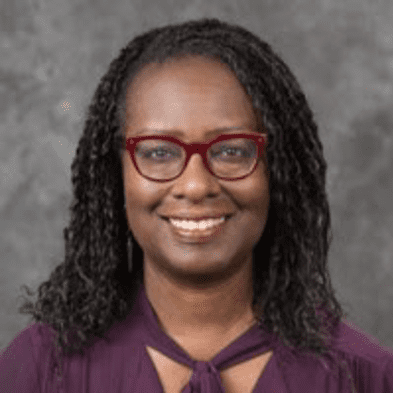 CMO of NYC Economic Development Corporation
Bernice Clark is the Chief Marketing Officer at the New York City Economic Development Corporation (NYCEDC), which is the city's go-to organization for investing in industries that will boost the city's economy and drive the growth of affordable, sustainable, and economically vibrant neighborhoods. Key objectives of this role include creating awareness and engagement for projects that drive growth across sectors and boroughs and bolstering the city's image as the standard for inclusive economic growth.
She is a senior marketing leader, skilled in creating a seamless customer journey online & offline and driving the full omnichannel marketing cycle and has extensive digital marketing, ecommerce, retail and advertising agency expertise across the fashion, beauty, home, consumer packaged goods and services industries.
A native of Brooklyn, NY, Bernice has an MBA from New York University Stern School of Business and a BA (Sociology and Program in the Arts/Music) from Barnard College/Columbia University. Across her career, she has received multiple internal company citations for driving business impact and among external honors, was named a 2017 "Working Mother of the Year" by She Runs It (Advertising Women of New York).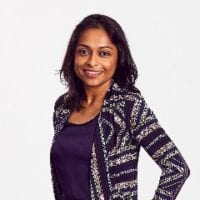 CMO, IBM Global Business Services
Mani Dasgupta is Chief Marketing Officer, IBM Global Business Services. She oversees all global marketing and brand initiatives, strategy, and in-market execution for the business unit, including stewardship of hundreds of marketing professionals located in the seven major regions of the globe.
Mani is both a marketer and a computer science engineer by training. Prior to shifting gears to marketing, Mani spent many years in design and development of enterprise system software for large global pharmaceutical companies. She lives with her husband and daughter in Armonk, NY.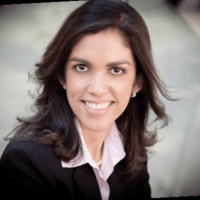 VP of Marketing, Executive Coach and Start-up Advisor
Jenny Fernandez is a marketing executive, start-up advisor, leadership coach and Marketing professor at Columbia and New York University. With over 20 years of experience managing, launching, growing brands and leading strategic business turnarounds across NA and Asia Pacific, Jenny brings incredible expertise in the fields of marketing, strategic growth and leadership transformation. She has held NA and Global leadership roles and managed multi-million-dollar businesses in Mondelez International, Kraft Foods, Accenture and Merlin Entertainments. 
She is a consumer obsessed storyteller, passionate about humanizing data and analytics to drive breakthrough ideas that deliver on customer needs. She is an agile marketer, proven leader, collaborator, and coach, great at building high performing teams & developing talent.  She speaks in engagements and moderates panels about leadership topics, marketing and business growth. Her unique perspective was shaped by her academic background in Applied Mathematics & Operations Research at Columbia University and her Marketing & Managing Organizations MBA from Northwestern's Kellogg School of Management.
Executive VP, CMO, The Leukemia & Lymphoma Society 
Lynn Godfrey is the Executive Vice President, Chief Marketing Officer for The Leukemia & Lymphoma Society (LLS) – the largest nonprofit dedicated to creating a world without blood cancers through investments in groundbreaking research, patient care and advocacy. Leading a multidisciplinary team across brand, digital, and content marketing; public relations, corporate and crises communications, creative, and experiential marketing, she is responsible for stewarding the brand across national LLS and 56 local chapters to drive mission, revenue growth, and audience engagement. 
Prior to her current role at LLS, Lynn served for five years as the Chief Brand Marketing and Communication Officer for the Girl Scouts of the USA leading an award winning team. A seasoned executive with 20 years of experience in vision-driven innovation in non-profit, public and corporate sectors, she has successfully delivered results for such leading organizations as the American Red Cross, PBS Kids, Nickelodeon and American Express.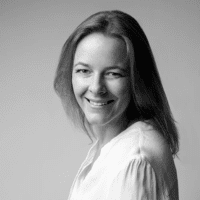 VP of Marketing, Smartling
Over 17 years of experience in the technology market, extensive international experience having worked for leading software companies in various marketing and sales related roles in Europe, Asia, and North America. Strong track record of developing and executing marketing strategies that generate results.
Currently heading up the Marketing team at Smartling, the leader in translation solutions. Prior to that, headed up marketing and business development for North America after leading marketing teams in North America and Asia Pacific for various companies including Verint Systems, KANA Software, Ciboodle, and FireScope.
Related Events