Virtual Career Readiness Summer Camp
July 7, 2020

-

August 11, 2020

|

Recurring Event

(See all)

An event every week that begins at 6:00 pm on Tuesday, repeating until August 4, 2020

An event every 2 weeks that begins at 6:00 pm on Thursday, repeating until August 6, 2020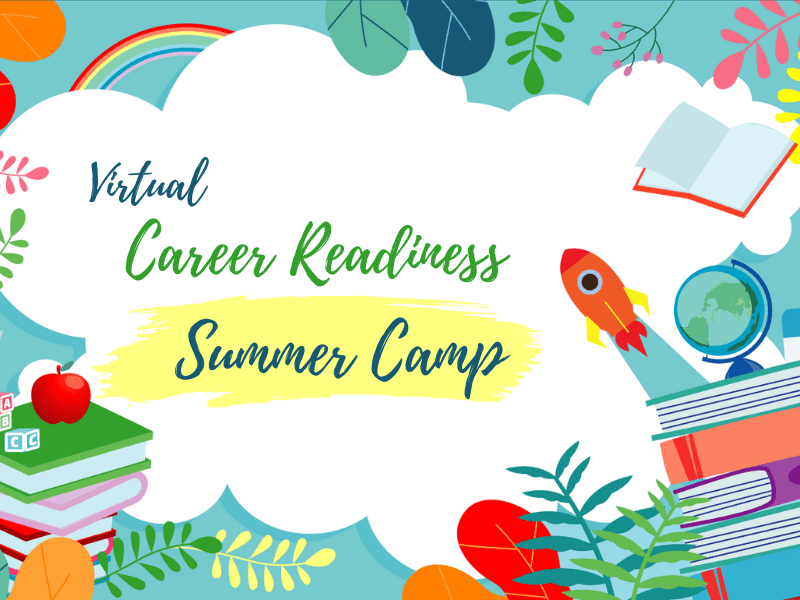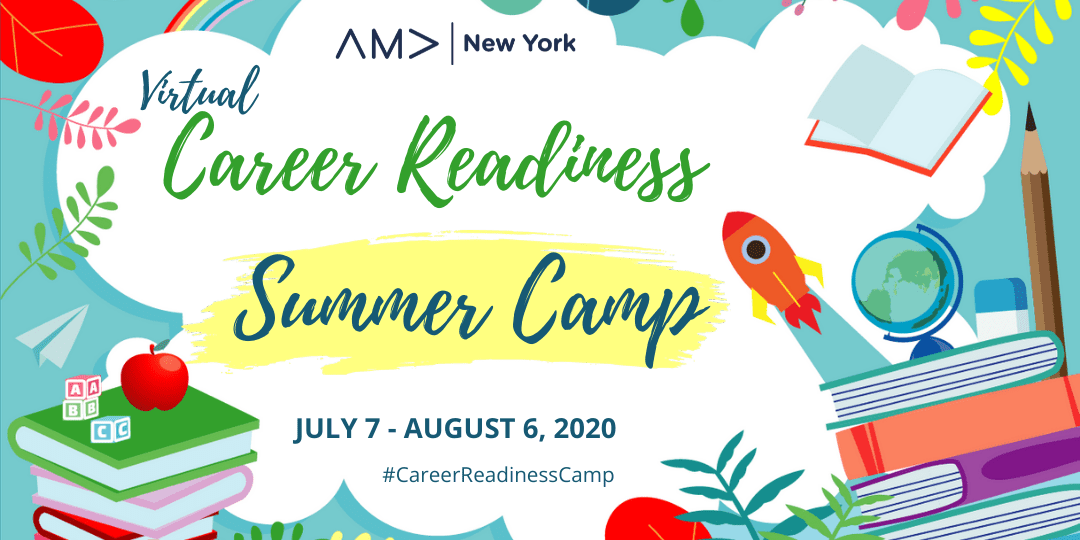 Application Window Closed on June 22nd and there is no more applications at this time.
Remember those days of summer camp? AMA New York is bringing summer camp to YOU — our Virtual Career Readiness Summer Camp! This interactive, virtual summer program will provide you with the support and tools you need to discover and leverage your professional strengths, feel confident during your job search, and become a top applicant and candidate. 
Professional career experts will guide 30 campers through a five-week, intensive program of hands-on workshops with best-practices, actionable insights, and best of all, a toolkit of templates to facilitate your job search. You will also get support from the other campers through our buddy program and virtual themed happy hours filled with icebreakers and team-building activities. 
By the end of summer camp, you'll feel ready to confidently search and interview for your dream job! Intrigued? Join us for this unique skill-building experience to learn, grow, and make meaningful connections.
Hear From Your Career Coaches
PROGRAM
Let's Buddy Up!
Starting the week of July 6, campers will be paired up to keep each other accountable and motivated. Buddies will stay in touch to support each other in reaching their goals. At the beginning of each week, they will meet to brainstorm, reshape weekly goals, and create a plan to achieve them. 
Find and Leverage your Strengths for Career Success – July 7, 6:00-7:30 pm
Motivation is essential to energize you to progress in your career. This positive emotion is enabled by focusing on your strengths. This session will have a pre-work, an online free assessment geared to identify your 5 top strengths, which you then will use to design a professional eye-catching visual bio.
Effective Personal Branding and Networking to Land a Job – July 14, 6:00-7:30 pm
Discover how to craft an authentic personal branding statement that will set you apart from other candidates and boost both your credibility and visibility to recruiters and hiring decision-makers.
Over 80% of job seekers say that their network has helped them find work. You'll master how to leverage LinkedIn to gain meaningful relationships that can provide referrals or mentorship.
Make Your Resume and LinkedIn Profile Work for You – July 21, 6:00-7:30 pm
This workshop will teach you best practices for writing an effective resume and an optimized LinkedIn profile. We'll share a step-by-step process to analyze job descriptions, strategically prepare your top-selling points, and tailor your resume and LinkedIn profile so it saves you time and lands you interviews.
Practice, Practice, Practice to Ace Your Next Interview – July 28, 6:00-7:30 pm
This session will help you identify your interview strengths and weaknesses. You'll learn strategies for answering some of the toughest questions and develop your interviewing skills in an environment similar to an actual job interview. Mock interviews are great for testing your skills and building confidence in a risk-free environment. 
Ready, Set, Go! – August 11, 6:00-7:30pm
Whether you are trying to make a great first impression, get your application to the top of the pile, or move the needle with a hiring manager, our professional communication toolkit contains a compilation of templates to facilitate your job search. This last workshop will focus on creating an individual action plan to maximize your efforts, communicate your value, and generate interviews.       
Happy Hour – July 9, 23 and August 6, 6:00-7:00 pm
Every other Thursday, we'll hold a virtual, themed happy hour exclusively for campers. You'll virtually engage in team-building activities and icebreaker games designed to help you make meaningful connections with fellow marketers by creating a fun, collaborative environment similar to a summer camp.

GreenBook is a media company that provides resources to market research, consumer insights, and marketing professionals. Through resources such as IIeX Events, GRIT Reports, and other publications, webinars, the GreenBook Blog, and the GreenBook Directory, GreenBook provides the learning and inspiration insights leaders need to stay ahead of the curve.
Related Events