Virtual Conversation with Mani Dasgupta, chief marketing officer, IBM Global Business Services
September 17th at 12:00 pm

-

1:00 pm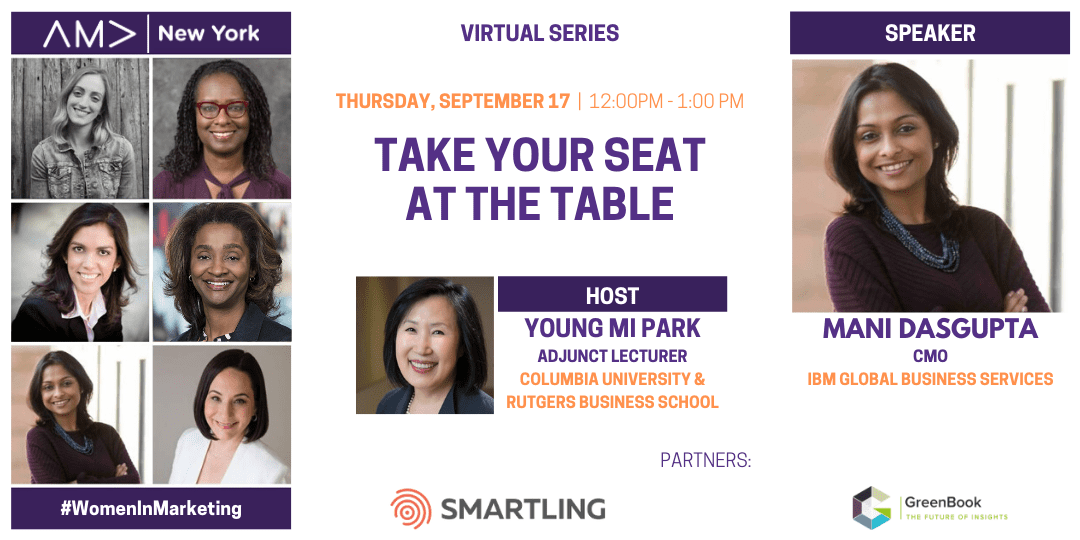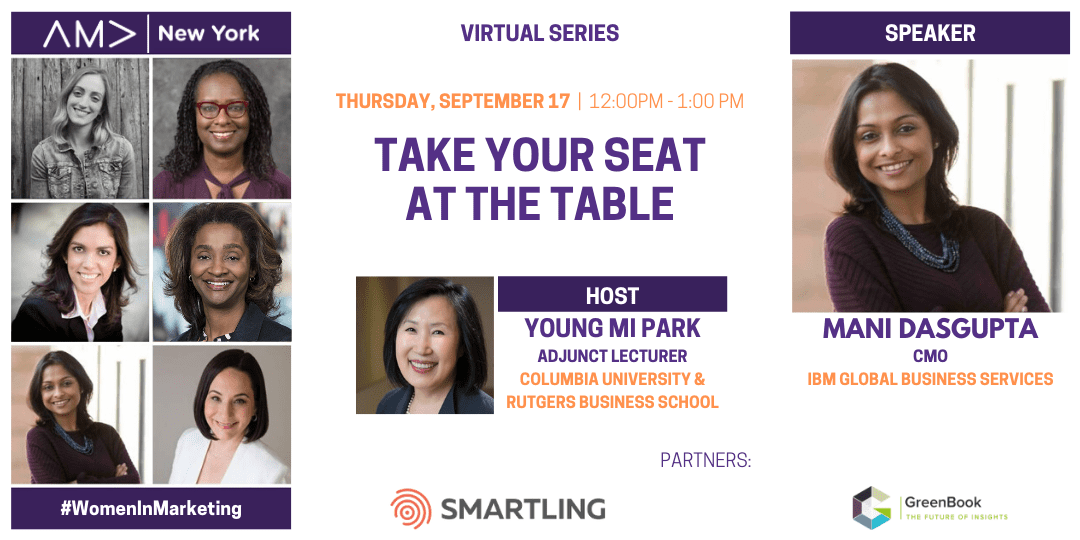 Research shows that women hold 52% of professional and managerial positions but the numbers decrease as women move up. It's time to shift that dynamic! AMA New York is thrilled to host a monthly virtual series featuring six separate conversations with women who are redefining marketing. Young Mi Park, adjunct lecturer at Columbia University and Rutgers Business School, will interview female marketing experts about how they have navigated their careers and have developed their own leadership styles. At the end of each interview, there will be a 30 minute live "Ask Me Anything" session where you will have the opportunity to ask questions and get a needed boost of inspiration to help start a new leadership endeavor or to take your career to the next level.
Date: Thursday, September 17, 2020; 12 to 1 pm
Location: Zoom
September 17: Virtual Conversation with Mani Dasgupta, chief marketing officer, IBM Global Business Services
Join this exclusive virtual event to hear from Mani Dasgupta, chief marketing officer at IBM Global Business Services. Learn how Mani has leveraged strategies to build a smarter business that demonstrates better decision making and long-term, sustained competitive advantage. 
Registration forthcoming
Much appreciation to our event partners – Smartling and GreenBook.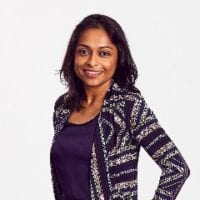 Mani Dasgupta is chief marketing officer, IBM Global Business Services. She oversees all global marketing and brand initiatives, strategy, and in-market execution for the business unit, including stewardship of hundreds of marketing professionals located in the seven major regions of the globe. 
Mani is both a marketer and a computer science engineer by training. Prior to shifting gears to marketing, Mani spent many years in design and development of enterprise system software for large global pharmaceutical companies.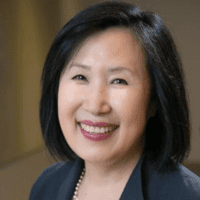 Young Mi Park's background spans three continents and diverse industries – consumer, education, government, advertising, media, and technology. She has held leadership roles with brands such as American Express, Burger King, and Levi Strauss; education companies, such as Sesame Workshop and Nations Academy; and technology and new ventures. She became the third woman advertising account executive in Korea and, later on, the first woman head of a foreign industrial subsidiary.
Related Events