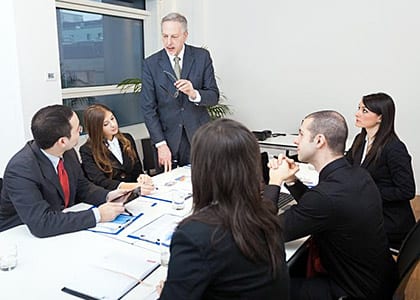 The American Marketing Association New York needs marketing committee volunteers. Our committees are the backbone of our organization. Entirely volunteer-run, we depend on the creativity and energy of our membership across these key areas:
Insights
The Insights Committee provides strategic and tactical research learnings about current and prospective members to help inform and guide chapter activities. These insights are gleaned through a number of market research techniques, including online surveys, in-depth interviews, focus groups, and social media mining.
Marketing Communications
The Communications Committee is responsible for creating a flow of information about the AMA New York to current and potential members and the media. Communications uses a mix of traditional PR techniques, social media platforms and collateral materials to support our events, news and initiatives.
Membership
The Membership Committee is responsible for expanding our marketing community and ensuring members take full advantage of chapter benefits. This committee also manages member-only events including Shared Interest Groups and manages the Volunteer Program.
Programming
The Programming Committee is responsible for developing, planning, and promoting a full calendar of AMA New York events that provide professional development and networking opportunities for the New York Tri-State marketing community. The committee coordinates a variety of monthly events with sponsoring companies.