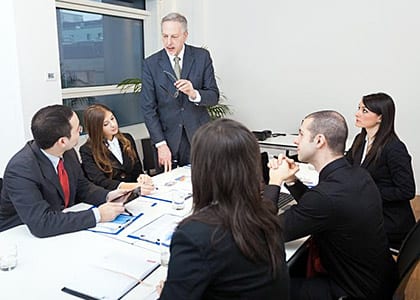 The American Marketing Association New York consists of multiple committees focused on a few key areas below. They are the backbone of the organization and are entirely volunteer-run:
Insights
The Insights Committee provides strategic and tactical research learnings about current and prospective members to help inform and guide chapter activities. These insights are gleaned through a number of market research techniques, including online surveys, in-depth interviews, focus groups, and social media mining.
Marketing Communications
The Communications Committee is responsible for creating a flow of information about the AMA New York to current and potential members and the media. Communications uses a mix of traditional PR techniques, social media platforms and collateral materials to support our events, news and initiatives.
Membership
The Membership Committee is responsible for expanding our marketing community and ensuring members take full advantage of chapter benefits.
Networking Events
The Networking Events Committee is responsible for developing and planning events focused on a career in marketing through themed workshops, panels and presentations. It provides professional development and networking opportunities for the New York Tri-State marketing community.
Executive Program, The Future of CMO
Exclusively designed for CMOs and heads of marketing, the Executive Program committee is focused on creating a series of roundtable discussions around strategic topics that shape the marketing industry today and the ever-changing role of a marketing leader.
Partnerships
The Partnerships committee manages AMA New York's various corporate partner relationships, including long-term premium partners, content partners and event partners. It's our role to ensure we deliver on our partner agreements, maximize our partner's exposure to our AMA New York community, and bring all the great value the chapter has to offer.
Lean more about ways to get involved in this webinar which was made for new collegiate members, but the content applies to anyone who wants to get the most out of their membership.
We featured two speakers–Alyssa Pfaus, the President of the Baruch chapter, and Carly Montecalvo, AMA New York collegiate ambassador–who shared their experiences with their respective collegiate chapters.
Community Resources
Access expert analysis, presentations, webinars, marketing tools and videos or create your own to share with our community. We welcome member contributions and engagement. Check out our available resources.
Share Your Expertise
Our members are a fount of experience across industries and functions. Here is how to contribute.
Professional Development
Our events bring together marketing leaders across disciplines to share insights, develop programming, and provide skill based resources to strengthen each other's marketing acumen for future growth. Register for an upcoming event.