Shared Interest Groups for Specialized Marketing Networking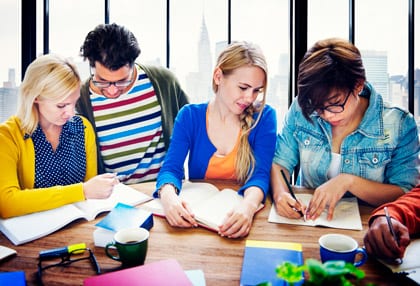 Marketing networking is easy if you join one of our specialty marketing communities organized around common interest areas. Shared Interest Groups are a great way to connect with other marketers in your field, specialty, or peer group to share ideas, knowledge and experiences with others in a particular field. Our current Shared Interest Groups are:
Are you interested in learning more about marketing technology? The AMA New York has partnered with MarTech NYC MeetUp, which hosts industry speakers, product demos and member discussions. Topics include marketing automation, analytics, SEO, ABM, Artificial Intelligence…anything digital marketing. MarTech is a fast-growing industry with over 7,000 companies – many of which are in New York. The group consists of current/aspiring technology and marketing professionals. The goal of MarTech NYC is to foster learning, growth and connection between members. To learn more and join this MeetUp, click here.
Young Professionals
The Young Professionals Group is comprised of passionate and curious professionals at the onset of their careers. This group will host events in order to connect Millennials with experienced professionals and to provide a supportive network to young members. This group also emphasizes the importance of speakers, educational opportunities and networking activities.
Insights
The Insights Group examines the market research industry, with regards to best practices, technology usage and performance information. Meetings will include open dialogue sessions and debates. Speakers and outside visitors will also join to provide guidance on key concerns of today's market.