5 Holiday Advertising Questions For Best Return on Advertising Spend
Consumers are likely to spend generously this holiday season despite Covid disruption, and so it's time for marketers to capitalize on the 2020 holiday advertising season. 2020 will be hailed as the year of acceleration, especially with how social media influences how we spend our advertising dollars. Questions that are bound to arise during this holiday season are: 
What are the best products to advertise this holiday season?

Which social platforms are optimal for holiday consumer targeting? 

Which images will best promote products on social media platforms? 

Will holiday-centric ads perform better this year?

How can an organization "give back" and contribute to their local economy? 
In addition, Thanksgiving, Black Friday, Cyber Monday, and Christmas must be accounted for in the overall ad spend mix. Let's reduce the overhead and time worrying how to effectively plan your holiday advertising budget with a timely upcoming event.
On Wednesday, November 4, at 12:00 pm ET, AMA New York, together with Kathryn Peake and Alan Li from MakeMeReach, a multi-channel advertising management platform, will present a live online discussion entitled Maximize Your Holiday Ads on Social: Keys to a Successful 2020 Season. In this discussion you will take away the latest social spending trends, what to expect consumers to purchase this holiday season, and how to effectively maximize your social media ad spend this year. 
Register today to make sure that your holiday advertising spend is not on lockdown!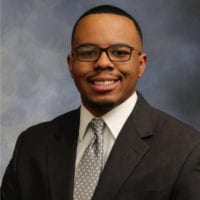 Royce Christian Johnson is a professional digital marketer with a focus on content strategy and email marketing. He volunteers for AMA New York's Executive and Networking programs and serves as the sponsorship coordinator and blog writer. Check him out on Linkedin.