Seven Books Every Marketer Needs to Read
Celebrate National Read-a-Book Day on September 6, 2021, with book recommendations from New York City's leading marketing minds.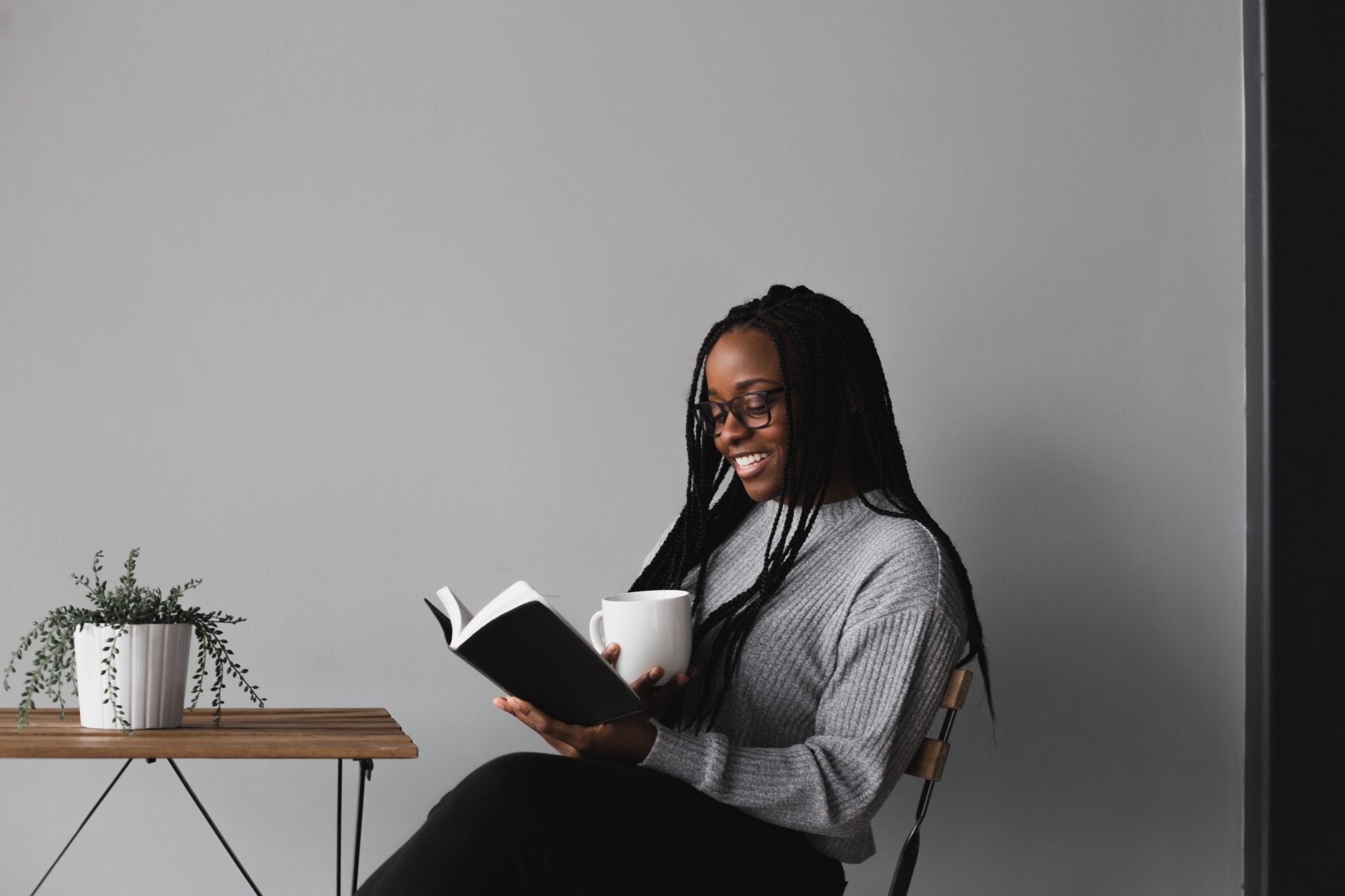 By Samantha Rideout, MPR, BComm, BA
From reducing stress (by 68%) to increasing emotional intelligence, marketers have plenty of reasons to book it to the library or book store this weekend. Choosing the right book can feel overwhelming with the revolving door of New York Times Bestsellers and endless displays of eye-catching book covers.
Make the next book you read count with a reading list curated by the who's-who of NYC marketers.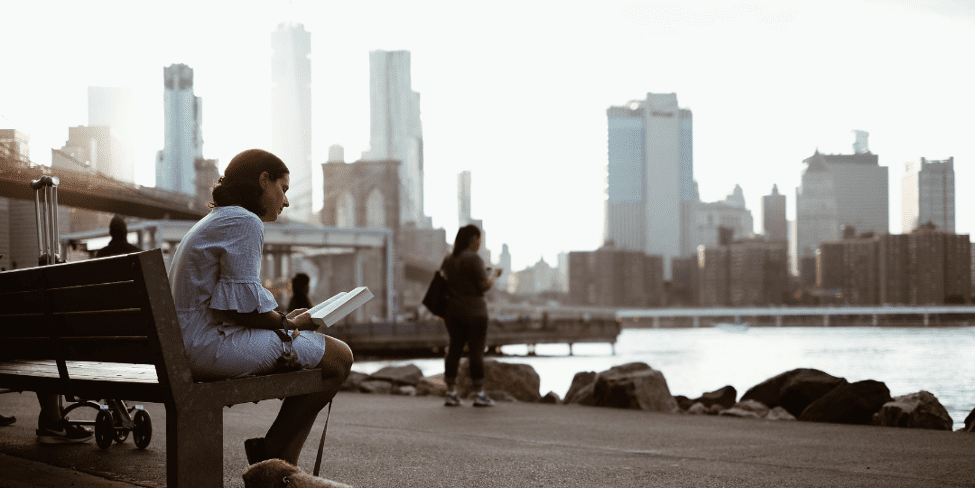 Any New Yorker worth their salt knows the place to start when you're looking for a book is the iconic New York literary institution, The Strand. Our list of must-read books for marketers starts with a pick from The Strand's James Case Odum.
James Case Odum
Communications Director
Strand Book Store
1. James Case Odum recommends The Thank You Economy by Gary Vaynerchuk.
"This book perfectly encompasses the way businesses should view their customers: with care and empathy," said Case Odum. "As marketers, our most important function is to listen."
"The way to win as a brand is to engage your customer in a meaningful way by providing them with a unique experience, which is a way of thinking that I inject into everything I do as a marketer."
You will rarely find New York Road Runners' Bruno Garcia far from a good running, leadership, or storytelling book. He promises to have found a book that has it all.
Bruno Garcia
Vice President Marketing & Communications
New York Road Runners
2. Bruno Garcia recommends Bravey: Chasing Dreams, Befriending Pain, and Other Big Ideas by Alexi Pappas.
"Alexi does such a great job packaging her story into a compelling form, sharing her highs and lows, so the reader (consumer) is brought along intimately," said Garcia. "She speaks of finding her "bravey" and trekking her own course."
"I found many parallels to my leadership journey and picked up good inspiration that I could carry forward. There are many valuable insights, similarities, and narratives in Bravey for marketers to take in and apply."
Garcia sees no shortage of bravery when marketing the largest marathon in the world, New York Road Runner's TCS New York City Marathon.
Not all iconic NYC events require you to run 26.2 miles. A few blocks from the marathon's finish line in Central Park, Lincoln Center boasts world-class events and a world-class marketer, Leah Johnson. She has found the playbook to help black unicorns "team up" and find innovative ways to support one another as they climb ladders of opportunity. Research shows these ladders are lonely, stressful, jagged yet ultimately rewarding.
Leah Johnson
Executive Vice President & Chief Communications, Marketing and Advocacy Officer
Lincoln Center for the Performing Arts
3. Leah Johnson recommends A Blessing: Women of Color Teaming Up to Lead, Empower and Thrive by Bonita C. Stewart and Jacqueline Adams.
"I know the two authors well, and it is an important book about African American women and leadership," said Johnson. "It includes lots of good research and interesting to all people in leadership positions, particularly CMOs."
Marketers are thirsty for knowledge on working through bias and rebranding on diversity. Luckily, Johnson isn't the only marketer with a book recommendation on this hot topic. City Harvest's Julia Foster knows you want to talk about race.
Julia Foster
Vice President, Marketing & Communications
City Harvest
4. Julia Foster recommends So You Want to Talk About Race by Ijeoma Oluo.
"As a professional leader and mom of young children, this book is a great resource for understanding more about this important issue in our society," said Foster.
Hard conversations are the mainstay of Talkspace, the virtual therapy provider helping 2 million people, including mental health spokesperson Demi Lovato. Talkspace's Sam Braunstein shares an inspiring read about how a lower-middle-class New Yorker rose to the C-suite of one of the most popular brands in the world.
Sam Braunstein
Chief Marketing Officer
Talkspace  
5. Sam Braunstein recommends The Ride of a Lifetime: Lessons Learned from 15 Years as CEO of the Walt Disney Company by Bob Iger.
Talkspace is one of many NYC startups innovating in the healthcare space. Another is Cedar, which landed on America's Best Startup Employers List from Forbes earlier this year.
Bethany Hale
Chief Marketing Officer
Cedar
6. Bethany Hale recommends Play Bigger: How Pirates, Dreamers, and Innovators Create and Dominate Markets by Al Ramadan, Dave Peterson, Christopher Lochhead, Kevin Maney.
While we're in a "play bigger" mindset, let's finish this list with an authority on books: Simon & Schuster's Liz Perl. Perl is on the pulse of the publishing industry. If anyone knows what to read, she is the person to consult.
Liz Perl
EVP, CMO
Simon and Schuster
7. Liz Perl recommends AMAZON UNBOUND, Jeff Bezos and the Invention of a Global Empire by Brad Stone.
"The book provides incredible insight into Amazon and Bezos," said Perl. "It is a fascinating read, particularly for those of us in marketing!"
Now close your browser and open any of these fascinating reads to celebrate National Read-A-Book Day.
Happy Reading!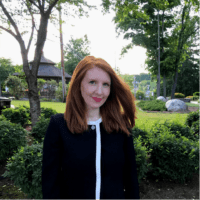 Samantha Rideout is the Marketing Director at a four-time Inc. 5000 fastest-growing company, Pharmaceutical Strategies Group. Samantha has been published by PR News, the University of Edinburgh Press, and more. She has a master's degree in public relations. Samantha volunteers with the American Marketing Association. Connect with Samantha on LinkedIn.