How to Tie Diversity, Equity, and Inclusion Goals to Compensation, Starting With Your Leadership
This is part one of a series of snack-sized insights from Chief Diversity Officers on how they can partner with marketing to create more inclusive cultures.
I had the pleasure of chatting with United States Tennis Association's (USTA) Chief Diversity Officer Marisa Grimes off the heals of the release of the report, Marketers Role in Creating an Inclusive Culture. I was introduced to Marisa at the US Open on opening day in August 2021. It was my first time attending the Open and was excited to see Naomi Osaka play in person for the first time. While I was bummed I wouldn't have the same opportunity to see Serena Williams who withdrew a few days before the event due to a hamstring injury, I was pumped to witness the next generation of tennis greats with Osaka at the helm.  
If I am being honest, I never cared much about tennis until Venus and Serena stepped on the court, and watching the movie King Richard gave me a new respect for the struggle and the success they achieved despite (almost) everyone in the industry betting against them. Fast forward to players like Naomi Osaka, Leylah Fernadez, Coco Gauff. Ann Li, Brandon Nakashima, and others are opening up doors for more people of color (players and fans) to get into the game. Their personal and professional perseverance and hustle (bolstered by those that came before them) demonstrates what representation means, and taps into what the USTA needs to thrive for generations to come.
Marisa Grimes understands the assignment all too well. She has a multi-faceted approach to advancing diversity, equity, and inclusion in the sport. Not only is she devising strategies for USTA's staff and volunteers, but she's crafting a definitive expansion plan that radiates out to its players, coaches, officials, and fans. Drilling down from the USTA to the major event that brought me here today, I must say I love how their overarching philosophy on diversity and inclusion permeates the sport with two simple words — Be Open — which is paired with this simple sentence: "tennis is a game built on respect — for one another and for the game itself."
And when we dig further into what that means, this statement from the US Open's website personifies it for me: 
[Tennis] is ever-evolving, a magnificent work-in-perpetual-progress that is committed to providing a level playing field for all who play it—and all who revel in it. It looks not only to lead, but always to learn. It seeks to always improve—and always inspire. It does not always succeed, but it never accepts failure. It understands that in order to be the best, it must always be better…
It's encouraging that Marisa is looking at the entire tennis ecosystem and started with some bold decisions to ensure everyone was fully vested in the process, starting with executive compensation. Bringing on a CDO that is fully empowered to challenge the status quo takes courage, trust, and a firm belief that as an organization, bold moves are required to spark and sustain change.
Watch this video to learn more about Marissa's long-standing career as a Diversity Leader and her 50,000-foot approach to tackling one of the toughest and most rewarding jobs in America —  to help organizations shift cultures for the greater good of the company, its people, customers, and the community at large. And while you do that, I'll be signing up for ticket alerts so I don't miss another chance to attend another US Open event so I can witness first-hand how current and future greats continue to impact history. (Here's the link in case you're ready too!)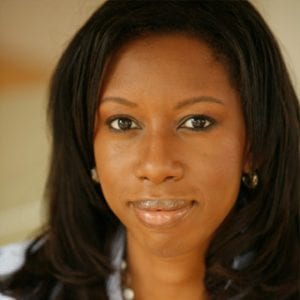 Karen McFarlane specializes in companies that are on the verge of something big. As the Chief Marketing Officer of Kaye Media, Karen helps industrious high-growth businesses push their boundaries and build lasting connections with customers that drive exponential growth and support diversity, equity, and inclusion in the workplace. Through a strategic partnership, Karen is CMO of LetterShop, a creative agency for startups to Fortune 1000. She is the past President of AMA New York and sits on several non-profit and advisory boards. She was recently named as one of Crain New York's Most Notable in Marketing and PR.