Events
Build your network of high-level contacts through our monthly networking and professional development events.

Resources
Expand your knowledge with our rich set of tools, research and educational content from expert marketers.
Get Involved
Enrich your career and build strong connections by showcasing your expertise through mentorship and volunteering.
Join
Increase your visibility by becoming an active part of a vibrant NYC community of marketing professionals.
Events
Connect, network, and engage in professional development.
Resources
Build your career. Expand your network of high-level contacts. Showcase your expertise.
Get Involved
Access tools and expertise available nowhere else.
Join
Enjoy the exclusive benefits and raise your profile in the industry.
Join the Mailing List AMA New York
We will not share your information with anyone.
Here is What We Have Been Up To: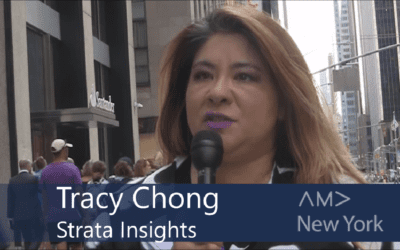 In marketing today, everything is becoming more measurable. Brand economist Tracy Chong, of Strata Insights talks about measuring intangibles and brand.
read more
Get Involved. Get Connected.
Get involved with marketers at the center of one of the world's most influential business cities. Join our energy–we always have something going on and offer opportunities to enrich your career and your connections.
Get Involved. Get Connected.
Mentoring
Share your expertise or get advice from successful executives. Our fast-growing mentoring program is a mutually rewarding way to become actively engaged in our community and to advance your career.
Professional Development
Our events, programs and other resources cut across disciplines, providing you resources, information and new idea ideas to grow your knowledge and advance your marketing expertise.
Shared Interest Groups
Connect with other marketers in your field, specialty, or peer group to share ideas, knowledge and experiences. You can even start a SIG of your own.
Volunteer
Expand your network and showcase your expertise. We rely on enthusiastic volunteers to lead or serve on committees that help further our mission to celebrate brilliance in marketing.
Community Resources
Access expert analysis, presentations, webinars, marketing tools and videos or create your own to share with our community. We welcome member contributions and engagement.
Get Started!
Enjoy the many benefits of membership.
Contact Us
Let us know if you would like to get involved, sponsor an event, contribute expertise or have questions.
Contact Form AMA New York Website