Watch the global online discussion with the legends of marketing
Marketing Hall of Fame Speaks: Bringing the Future Forward
The Future of the CMO Series
Built exclusively for CMOs, CROs, Heads of Marketing
On-demand video of CMO insight discussions
Women in Marketing Series
Programs
Virtual Series: Take Your Seat at the Table
Events
Build your network of high-level contacts through our monthly networking and professional development events.
Resources
Expand your knowledge with our rich set of tools, research and educational content from expert marketers.
Get Involved
Enrich your career and build strong connections by showcasing your expertise through mentorship and volunteering.
Join
Increase your visibility by becoming an active part of a vibrant NYC community of marketing professionals.
HOW DO THE VIEWS OF CONSUMERS AND MARKETERS COMPARE AND CONTRAST IN THE WORLD'S TWO LARGEST WORLD MARKETS?
In a time of trade war, economic nationalism, and rapidly changing shifts in market production, demand, brands, and technology, marketers need an advance look to inform their plans and strategies. To give you that insight, AMA New York surveyed 500+ consumers and 500+ marketers in the United States and China. The expansive sample and in-depth questionnaire provided a rich trove of data that culminated in a groundbreaking research report
Here is What We Have Been Up To: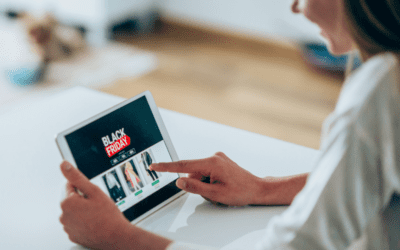 I recently interviewed content marketing expert, speaker and New York Times best-selling author, Jay Baer. After watching his engaging, insightful keynote speech at Content Marketing World, I reached out to learn more about how marketers can create courageous content to stand out in today's crowded, noisy digital landscape.
read more
Get Involved. Get Connected.
Get involved with marketers at the center of one of the world's most influential business cities. Join our energy–we always have something going on and offer opportunities to enrich your career and your connections.
Get Involved. Get Connected.
Mentoring
Share your expertise or get advice from successful executives. Our fast-growing mentoring program is a mutually rewarding way to become actively engaged in our community and to advance your career.
Professional Development
Our events, programs and other resources cut across disciplines, providing you resources, information and new idea ideas to grow your knowledge and advance your marketing expertise.
Shared Interest Groups
Connect with other marketers in your field, specialty, or peer group to share ideas, knowledge and experiences. You can even start a SIG of your own.
Volunteer
Expand your network and showcase your expertise. We rely on enthusiastic volunteers to lead or serve on committees that help further our mission to celebrate brilliance in marketing.
Community Resources
Access expert analysis, presentations, webinars, marketing tools and videos or create your own to share with our community. We welcome member contributions and engagement.
Get Started!
Enjoy the many benefits of membership.
Contact Us
Let us know if you would like to get involved, sponsor an event, contribute expertise or have questions.
Contact Form AMA New York Website