Marketing Volunteers – Opportunities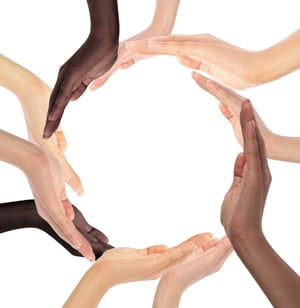 American Marketing Association New York is always on the lookout for motivated individuals who would like to contribute their time and expertise to the marketing community.
Our organization runs on the time and knowledge donated by our dedicated leaders and members. Volunteering is a great way to get involved, enjoy rich networking opportunities and showcase your expertise to leaders in the marketing community.
Serve on a Committee
Our committees are an excellent way to get involved and contribute your skills across multiple areas such as event management, analytics & insights, partnerships, and PR. You'll have a chance to collaborate with like-minded individuals, advance your career and expand your network If you are not a member, join today. If you are already a member, learn about our committees and fill out a volunteer form. We'll get back to you to help find a good match! Learn more
Contribute Expertise
The strength of our organization is built on the expertise of our community. We are always looking for insights to share with our members. Opportunities include guest blogging, sharing white papers and presentations, and hosting themed webinars. Start a conversation on how you can enrich the marketing community with new knowledge, tools, and insights. Learn more.
Become a Mentor
Whether you are a seasoned professional, just starting out in marketing or somewhere in between, jump start your career into high gear by participating in the AMA New York mentoring program. This program matches members with less marketing experience with more experienced member professionals for career advice, guidance, and support. The program was designed around our member's needs. It is designed to ensure all participants get value from participating. Learn more
Meet Esther Elkouss, who talks about her experience being an AMA New York volunteer.
Volunteer Awards
What makes a great volunteer? Energy, passion, flexibility, creativity, team player, integrity, reliability, and commitment. Volunteers are the heart of our organization and that's why we want to show our appreciation. We recognize outstanding committee members who have at least six months of volunteer service that supports our mission to celebrate brilliance in marketing with two awards.
Volunteer Spotlight Award: Up to three volunteers will be nominated and selected to receive the AMA New York Certificate of Appreciation. Along with recognition on our social media channels, the recipients will be featured in the chapter's weekly newsletter and monthly membership email.
Volunteer of the Year Award: One outstanding volunteer will be selected every year to receive the AMA New York Volunteer of the Year Award. Recipients will be featured on our website, blog, and social media channels and will be a featured guest at our Annual Holiday Party. Along with free admission to our most prestigious event, The Marketing Hall of Fame, recipients will receive AMA New York chapter endorsement for the AMA National Volunteer of the Year Award.