Photo by Carlos Muza on Unsplash
Digital marketing is a modern and efficient method of promoting products or services through digital channels. It involves using various platforms like search engines, social media, and websites to reach a broader audience. Through this revolutionary advertising, businesses can take advantage of highly targeted messages to potential customers without investing in expensive print or television ads.Unlike traditional marketing strategies, digital marketing campaigns are tailored for specific customer segments or demographics and utilize interactive elements such as videos and images that can draw more attention from viewers. Its versatility makes it an excellent tool for small and large companies that want to create a memorable online presence and build stronger customer relationships.
Digital Marketing Job Outlook for 2023
The job outlook for digital marketing in 2023 looks very promising. With the rise of technology and digitization, it has never been more critical to understand and excel at digital marketing.
Companies big and small are realizing the importance of becoming digitally savvy to reach their maximum potential in the market. This means there is an increasing demand for talented digital marketers with knowledge, skill, and expertise when taking advantage of today's powerful platforms.
In addition to traditional advertising and branding strategies, firms now need people who can create content targeted for social media platforms, websites, and other digital outlets. This has produced a boom in the resume 2023 market among job seekers for digital marketing positions, which makes this industry look pretty positive!
The Top 7 Digital Marketing Skills You Need in 2023
Digital marketing will undoubtedly continue to be a rapidly shifting field in 2023, so keeping up with the skills you need to stay ahead of the competition will be paramount. Those who want to stay ahead should improve their grasp of artificial intelligence and machine learning and hone their data analysis capabilities and understanding of customer segmentation.
Content Marketing
One top-level skill that will remain essential in the coming years is content marketing. Content marketing promotes a more focused approach to reaching customers, involving storytelling and purposeful writing that captivates audiences.
In 2023 companies will continue to recognize that this targeted approach is vital to success in terms of creating meaningful relationships with consumers and generating positive brand recognition over time. With so much competition to capture audience attention, using content marketing as an essential digital marketing skill will be critical for businesses looking to stay ahead of their competitors.
Search Engine Optimization (SEO)
As digital marketing becomes increasingly sophisticated, search engine optimization (SEO) will be one of the essential skills in 2023.
SEO professionals know how to optimize websites for higher visibility on search engines so businesses can reach more customers. They also understand how to create relevant and engaging content that adds value for search engine users. Along with technical skills, SEO experts must stay up-to-date on algorithm changes and stay ahead of any new trends.
As SEO evolves, having this expertise on the team will be invaluable for generating leads and boosting website traffic — a much-needed capability if businesses want to stay competitive in a rapidly changing technological world.
Email Marketing
Email marketing is an effective form of communication, allowing companies to easily target specific customer segments, increase visibility and brand loyalty, and measure success in real-time.
As such, any successful marketer in 2023 will need to understand email campaigns, from creating compelling subject lines and content to tracking analytics like open rates and click-throughs. The data collected from successful email campaigns can provide valuable insights into consumer behavior for use across all online marketing strategies.
Ultimately, knowing email marketing will be essential for any business looking to move ahead in the digitalization era.
Social Media Marketing
Social media marketing will be one of the top digital marketing skills required in 2023. Companies that recognize the importance of investing in a knowledgeable and proactive social media marketer are already starting to see success. This is because people's use of social media is increasing exponentially, which creates a vast and ever-evolving landscape of potential customers for businesses to reach.
Moreover, it allows marketers to build relationships through engaging content and conversations with customers, offering personalized experiences that foster loyalty and trust.
In the future, developing innovative strategies for generating leads, building brand awareness, increasing engagement, and leveraging technology effectively will be essential for any successful social media marketer looking to remain competitive in the quickly changing digital landscape.
Performance Marketing
Performance marketing is emerging as a must-have digital marketing skill in 2023 as businesses strategically optimize their digital presence. It involves taking a data-driven approach to marketing that produces clear and measurable results, allowing executives to track which of their campaigns are succeeding and where additional work might be needed to convert customers or increase website traffic.
Performance marketing can provide valuable insights into consumer behavior, helping companies better understand how users interact with their products online. By continually analyzing performance metrics, brands can make informed decisions about maximizing the ROI from their digital marketing efforts.
Multichannel Marketing
By 2023, multichannel marketing will undoubtedly emerge as an essential digital marketing skill companies need to remain competitive in the global economy. This strategy combines online and offline channels like social media, email campaigns, websites, and direct mail – allowing businesses to reach a wide variety of consumers without dedicating extra time or resources.
With this approach, they'll be able to connect with their target market across a range of platforms to create cohesive messages that engage customers more effectively, resulting in increased sales and brand loyalty.
Video Marketing
Video marketing is an essential skill in the near future, as 74% of businesses already report using video marketing tactics in some way. To capitalize on this trend, professionals should invest time in learning video production and video-sharing platforms that are popular with audiences today.
Furthermore, marketers must develop creative concepts for campaigns and have a well-thought-out strategy for distribution. These skills can help create successful campaigns that impact target audiences and maximize ROI for organizations. With 2022 serving as a warm-up, marketers should hone their video capabilities now to be well-equipped for 2023, when video marketing will be even more essential than before.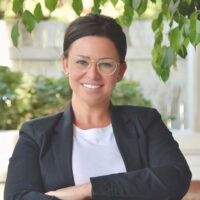 Lindsay Karny is a Dynamic Human Resources professional with over 11 years of progressive experience in managing HR & Recruiting projects, staffing needs and onboarding within Talent Acquisition for Fortune 500 companies. She obtained her certification in resume writing (CPRW) which allows her resume expertise to help readers outshine the competition within the first 5 seconds of reviewing what they have on paper.