Ad jingles and New York just go together. Some of the most famous ad jingles (and jingle writers) have a connection to the city. As New York makes its comeback, the American Marketing Association New York takes a look at New-York related ad jingle trivia.
I Love New York: New York Agency Wells, Rich, Greene hired legendary "king of the jingle" writer New Yorker Steve Karmen to write the "I Love New York" jingle in 1977. The city of New York embraced it, with celebrities coming together on the streets of the city to sing it in a string of commercials as the city was coming out of a financial crisis and hoping to turn around its reputation for crime and decline. It's time to bring it back!
Brooklyn native Barry Manilow did more than write the songs—he wrote famous ad jingles. Some of his greatest hits include "Stuck on Band-Aid," State Farm "Like a Good Neighbor," McDonald's "You Deserve a Break Today," and Pepsi "Feelin' Free." By the way, Weezer has done a nifty cover of the State Farm jingle.
The New York City song writer and rock singer Jake Holmes did more than write Led Zeppelin's "Dazed and Confused," he wrote "Be All You Can Be" for the U.S. Army and "I'm a Pepper" for Dr. Pepper—with Randy Newman . So prolific he was, he became known as "Jingle Jake."
Advertising and pop music seem to regularly link. The agency founded by J. Walter Thompson, an advertising pioneer in New York City, is responsible for another ad jingle with a rock & roll connection. Few people know the Rolling Stones sang a Rice Krispies jingle written by Brian Jones.
More recently, New York rapper Pusha T wrote "I'm Lovin' it" for McDonalds. Launched with a video performed by Justin Timberlake and filmed throughout New York's Manhattan and into Brooklyn, it became the longest lasting and most popular McDonald's ad jingle of all time.
From the days of radio through the rise of social media, ad jingles were an advertising staple. New York talent truly dominated the art of the ad jingle. Just as New York is making its comeback, perhaps ad jingles will do the same.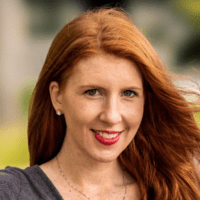 Samantha Rideout is the Marketing Director at a four-time Inc. 5000 fastest-growing company, Pharmaceutical Strategies Group. Samantha has been published by PR News, the University of Edinburgh Press, PR Daily, and more. She has a master's degree in public relations. Samantha volunteers with the American Marketing Association. Connect with Samantha on LinkedIn.