Moving away from agencies and taking a more hands-on approach to research can feel difficult, but for those brands that do, the rewards can be huge. In this guide, we look at how brands including Organic Valley, World Remit, and PensionBee have powered up their insights departments by working with Attest.
What's inside?
How Organic Valley solved the problem of 'too many projects, not enough people'

How PensionBee sped up the time to insights and prospered as a result

How WorldRemit went from having no research to being able to preempt stakeholder needs

How C Space is able to offer added value to clients thanks to forming the perfect tech partnership
We know that insights departments are facing challenges. With budgets shrinking and headcounts going down (while expectations for delivering business value grow), it's clear that you need to be able to do more for less. 
Taking consumer research in-house offers a way to do this, not only enabling you to make large savings when compared with outsourcing projects but also getting you much closer to your consumers – something that can open up all sorts of new opportunities. The truth is, while some larger projects benefit from the agency model, the majority don't need it. 
We spoke to six of our insights customers from across a range of sectors (including F&B, beauty, fintech, agency, and charity), looking at the challenges they've solved by going self-serve with Attest and the impact it's had on their business.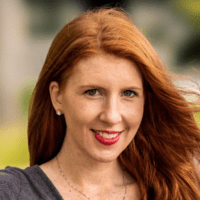 Samantha Rideout is the Marketing Director at a four-time Inc. 5000 fastest-growing company, Pharmaceutical Strategies Group. Samantha has been published by PR News, the University of Edinburgh Press, PR Daily, and more. She has a master's degree in public relations. Samantha volunteers with the American Marketing Association. Connect with Samantha on LinkedIn.