Social media apps have made it easier for everyone to get what they want from social media. Here are the benefits of using social media apps for business.
Social media apps increase website traffic 
The more customers visit your website, the more it will generate money. Social media apps play a great role in increasing website traffic. It is a great tool to reach the most number of audiences. If you post on social media about the service your business provides then people will visit your website which in turn increases the visitor's number. Usually, websites need websites need search engine optimization to get higher traffic. But it is seen that companies using social media for a long time get the same benefit without spending money on SEO. Regular users of these kind of apps get a higher ranking in search engine results. By creating quality content with targeted keywords business can increase user traffic on their website in a short time.
Give sales a boost
Social media apps are a common tool to increase sales. No matter what your business is, social media will help you sell your products or services. Social media users are increasing every now and then. This will lead to an increase in social media searches for products and services. Nowadays it has become a common trend to promote business on social media platforms like Facebook, Twitter, and Instagram. Business owners go live with their products and services. Different kinds of features of social media are helping to boost the sales of a business.
Social media apps increase customer engagement
Social media is a customer-driven platform. And It paves the path towards the world of a huge range of customers. Social media apps are the easiest engaging tools. It connects the business directly with the target customers.
For being a two-way communication tool social media is highly preferred by the customers to interact with the business. Here they can share their opinion which works as customer feedback for the business. Companies just need to be active on social media to reply to customer's queries. They have to know which is the best time to post on social media and respond to the queries. In research, it is proved that customers who get a fast reply are likely to be a loyal customer. It has an option to give customer feedback where they can post their complaints. It helps businesses know the customers more and give them services accordingly. It can be the best tool for achieving the highest level of customer satisfaction.
Creating a brand image
Each of the social media platforms comes up with a high range of ways to communicate with the customers. Using all those features a business can create a brand image of its own. It helps the business to give a positive impression among the customers. By interacting with the customers any business can bring what the customers want and keep the business at the top. Thus social media plays a vital role in creating a brand image.
Staying ahead of competition 
It is a "dog eats dog's world" out there. Here you have to make a strategy to improve your business and keep an eye on your competitors. That is why it is equally important to know what people say about other businesses. It helps to take new steps or change old business strategies. Social media is the best way to know what others are doing and what customers are talking about other companies.
All the social media platforms now have their apps where all the features are available. That is why business companies also have taken this as an opportunity to grab the most out of it. It has become easier for companies to know their customers, build their brand image and get the highest benefit within the least possible cost using social media apps.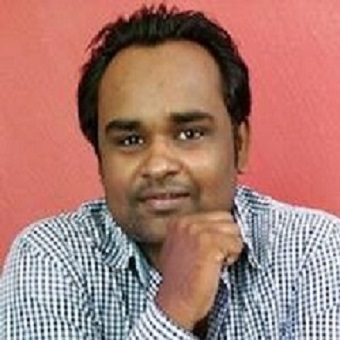 Author: Usman Raza is the co-founder of Christian Marketing Experts and marketing strategist working with various brands online. Usman is the content marketing manager at Aplectrum, an Internet advertising firm in Los Angeles, and Nano Hearing Aids, and PSDtoWPService. He is devoted to helping small businesses bridge success gaps by providing in-depth, actionable advice on digital marketing, SEO, and small business growth. Follow him on Twitter @usmanintrotech.