The Advisory Council serves as mentors and thought leaders that help guide the Board of Directors.
These professionals come from a diverse group of industries across the nation and have agreed to share their insights and expertise to help the AMA New York community tackle the challenges we face today and in the future.  As trusted advisors, they play an integral role in shaping the future of marketing. If you would like to be considered for the Advisory Council, please introduce yourself via email.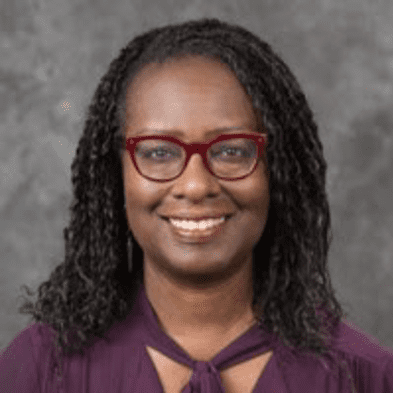 Bernice Clark
Chief Marketing Officer
New York City Economic Development Corporation
Bernice Clark is the chief marketing officer at the New York City Economic Development Corporation (NYCEDC), which is the city's go-to organization for investing in industries that will boost the city's economy and drive the growth of affordable, sustainable, and economically vibrant neighborhoods. Key objectives of this role include creating awareness and engagement for projects that drive growth across sectors and boroughs and bolstering the city's image as the standard for inclusive economic growth.
She is a senior marketing leader, skilled in creating a seamless customer journey online and offline and driving the full omnichannel marketing cycle. Bernice has extensive digital marketing, e-commerce, retail and advertising agency expertise across the fashion, beauty, home, and consumer packaged goods and services industries. She was named a 2017 "Working Mother of the Year" by She Runs It (Advertising Women of New York).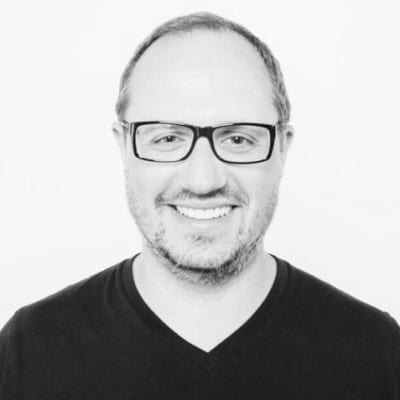 Geoff Colon
Head of Brand Studio, Microsoft Advertising
Microsoft
Geoff works at the intersection of marketing, technology, design, and media.  He pushes for diversity, inclusivity and non-conformity in corporate team settings and give people the freedom to risk and create from the heart and mind without fear.
At Microsoft, Geoff is the Copywriter and Executive Producer of Insights with Microsoft Advertising daily podcast.  He also designed the first Microsoft voice skill that works cross platform (Amazon Alexa, Microsoft Cortana, Google Home).
Founder of Creative Studies. Home of Creativi-tees. What Creatives Wear When Creating the World (creativestudies.store).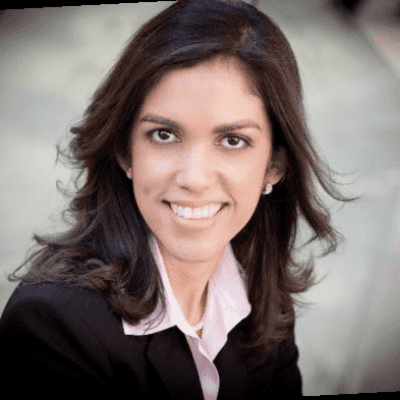 Jenny Fernandez
VP of Marketing
Loacker
Jenny Fernandez is a marketing leader, executive coach, start-up advisor, and marketing professor at Columbia and New York Universities. With over 20 years of experience managing, launching, growing brands, Jenny brings incredible expertise in the fields of marketing, strategic growth and leadership transformation. She has managed multi-million-dollar businesses in Mondelez International, Kraft Foods, Accenture, Merlin Entertainments, and Loacker.
As an executive coach, Jenny helps women and under-represented minority leaders to better understand their organization's evolving definition of success and navigate the changing landscape by empowering them to become disruptors, innovators and sought-out leaders in their fields.
She speaks in engagements and moderates panels about leadership topics, marketing and business growth. Her unique perspective was shaped by her academic background in Applied Mathematics & Operations Research at Columbia University and her Marketing & Managing Organizations MBA from Northwestern's Kellogg School of Management.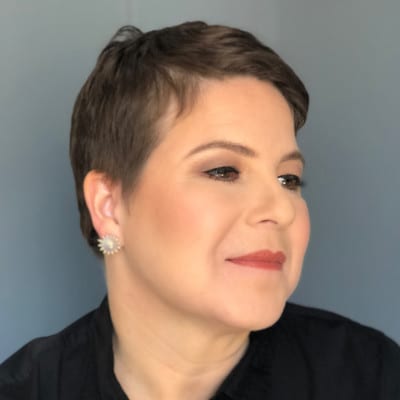 Leah Holzman Glass
Head of Global Merchant Marketing
Amazon Pay
Dynamic and disciplined B-to-B marketing leader offering 20 years of experience creating integrated marketing and communications strategies that drive growth and amplify brand stories. Pragmatic and people-focused, I love to build and transform teams by leveraging modern marketing best practices to deliver positive business outcomes.
EXPERTISE:  Integrated Marketing, B-to-B Marketing Strategy, Field Marketing, Demand Generation, Digital Transformation, Brand Strategy & Activation, Building & Empowering Effective Teams
Leah Lattimore
Assistant Vice President for Inclusive Global Student Leadership and Engagement; Director, Center for Multicultural Education and Programs
New York University (NYU)
Leah Lattimore is NYU's assistant vice president for inclusive global student leadership and engagement and oversees the University's Center for Multicultural Education and Programs (CMEP) and its LGBTQ+ Center.  She began her career at CBS and Citigroup, but with the 2008 recession looming she altered her professional trajectory and became the senior associate director of multicultural and global programs at NYU—a position that allowed her to have an impact on the post-graduation success of university students. In this new role, Leah focused on supporting historically underrepresented students at NYU and increasing their career opportunities in a range of sectors. She established NYU Shanghai's Career Development Center, serving as its deputy director, and began supporting NYU's university-wide inclusion, diversity, belonging, and equity initiatives as the director of CMEP. Leah earned her BA in English and MA in Higher Education from NYU and is currently pursuing her doctorate in education at NYU's Steinhardt School of Culture, Education, and Human Development.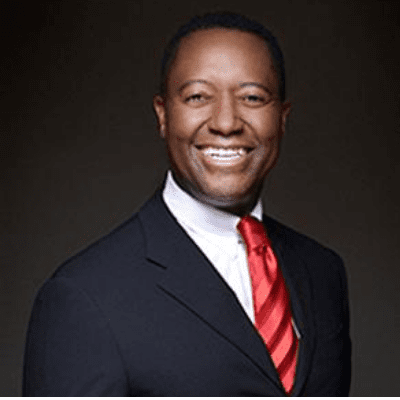 Preston Kevin Lewis
Senior Vice President-Latin America
Warner Bros. Consumer Products
PrestonKevinLewisisSeniorVicePresidentofLatinAmericaforWarnerBros.ConsumerProducts. Prestondirects all operations of the Latin America business leveraging iconic evergreen, theatrical and television brands
such as DC Superheroes (Aquaman, Batman, Superman, Wonder Woman, etc.), Fantastic Beasts, Harry Potter, Arrow, Flash, Big Bang Theory, Looney Tunes and Scooby Doo. Preston assumed this role in February 2019.
Prior to his current role, Preston served as Senior Vice President of US Sales & Retail Business Development for WBCP. In this capacity, he oversaw all aspects of WBCP's US brick-and-mortar and online retail activity.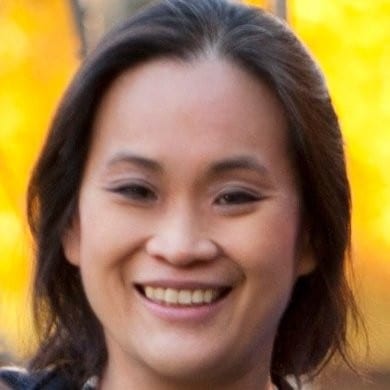 Candice Marshall
Chief Marketing Officer
Tide Rock Holdings
Candice is a senior marketing executive who has led marketing teams in technology, consumer services/products and financial services companies.
With recent PE- and VC-backed company experience, Candice has built 20+ brands; identified and targeted 100+ groups of customers; developed and executed 15+ successful acquisition and retention programs; launched 10+ new products/services generating over $100m in revenue. I also have a strong foundation in digital transformation from strategy to technology implementation to change management. All of this comes with a strong foundation in business experience from work with companies such as IBM, UPS, SAP, Capital One, Samsung, Philips and Thomson Reuters.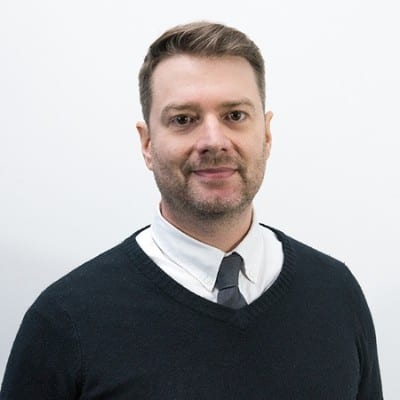 Gordon Meyer
Chief Marketing Officer
Sazmining Inc.
Gordon has 20+ year industry veteran & innovation executive with a wealth of experience growing disruptive companies.
In addition to serving as CMO at Sazmining, Gordon serves as NY Chapter President for the VR AR Association, teach Blockchain at Columbia College Chicago Online, and serve on the board of advisors for The American Marketing Association.
Gordon has been featured on NPR's All Tech Considered, as well as publications such as INC Magazine, Chicago Tribune, Skift and Brandchannel among others. In 2018 I was named one of the "30 people to watch in Augmented Reality" by Next Reality News. In 2015, I was named "Top 40 under 40 Brand Marketers" by Brand Innovators a premier Marketing industry think tank.
David Newman
Executive Vice President, Chief Marketing, Content & Communications Officer
New York Mets
David Newman is the Executive Vice President, Chief Marketing, Content & Communications Officer with the New York Mets.
In this role, Newman oversees a group of 40 strategists and creators specializing in: consumer marketing, advertising, promotion strategy; brand, fan research and engagement; digital/social, short-form/long-form video content creation and distribution across all Mets-owned media assets; in-game entertainment and events; and internal and external communications.
Newman was the club's Senior Vice President, Marketing and Communications (2005–2018) and subsequently served as a senior advisor to sports, media, entertainment entities and agencies.
He previously held positions of increasing responsibility with the United States Tennis Association, National Football League, MTV, Ogilvy, and MSG Network.  He is an advisory board member to the American Marketing Association's New York chapter and has served on the Boards of the Queens Museum (QMA) and NYSCI (New York Hall of Science).
A native New Yorker, Newman graduated from Columbia University. David and his wife Lorraine reside in Long Beach, N.Y.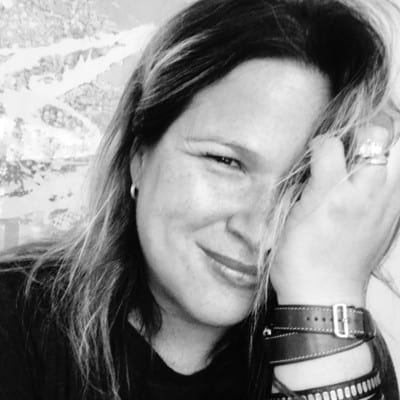 Bennett Porter
Chief Marketing Officer
Booster Fuels
Bennett Porter is the Chief Marketing Officer of energy start-up Booster Fuels.  Prior to Booster, she was the SVP of Marketing Communications at SurveyMonkey and VP of Marketing of Yahoo!'s Emerging Markets practice, overseeing all marketing functions in Southeast Asia, South America, India, the Middle East and Africa. Bennett also managed the Yahoo! Buzz Marketing team and developed award-winning programs for non-traditional marketing. 
Prior to that, she worked at Ogilvy and Manning, Selvage and Lee in New York City. Bennett received a BA in English from The Colorado College and a MS from the SI Newhouse School of Public Communications at Syracuse University.
Alan Schulman
Founder / Chief Content Officer
Contagious Content
Executive Creative in Brand Advertising/Content, Digital Marketing and Experience Design.  Alan help brands, marketers, networks & publishers, government agencies and non-profits tell unique and compelling stories and across all media channels and digital experiences. I also consult with Brand Marketers and Agencies on Data-driven Storytelling Content platforms enabled via AI ML and RPA.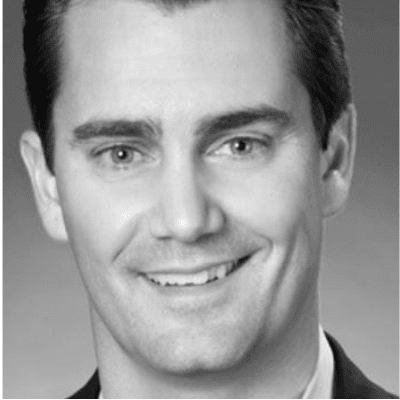 Jon Schulz
Chief Marketing Officer
Viant Technology
As Chief Marketing Officer of Viant, Jon heads brand and product marketing, advertising, marketing science, business development and strategic partnerships, corporate communications and creative services. Jon is a recognized industry thought-leader in automotive, digital marketing, CRM and data-driven targeting and measurement.
During his tenure as CMO, Jon led a comprehensive company rebranding and repositioning initiative, launched the Viant Advertising Cloud platform to the market and managed the company's communications through a successful acquisition by Time Inc. As the lead marketer within a company focused on leveraging big data and analytics to drive media spend, Jon oversees numerous research initiatives designed to provide actionable data to brand marketers using insights from Viant's people-based platform.