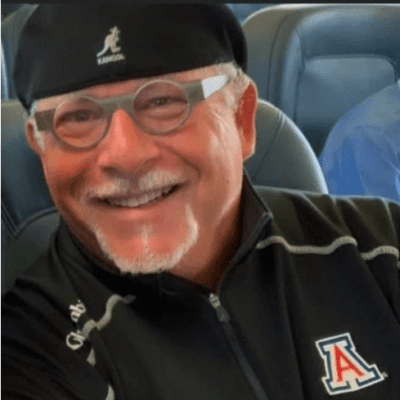 Corporate Development and Sponsorships Chair
Co-Founder and Managing Partner
UpperRight


Alan Schulman is Co-Founder and Managing Partner of UpperRight – the Marketing & Content Technology Advisory. One of the Industry's leading voices in brand creativity and original digital content development– Alan Schulman has served as both a Chief Creative & Chief Content Officer of some of America's leading advertising agencies as well as a big four consulting partner in Creative & Content Marketing.
From his role as a chief creative executive for such agencies as McCann-Erickson, Publicis Sapient, imc2 and FCB, Schulman has led global and national brand advertising and digital campaigns and for such clients such as MasterCard, Coca-Cola, Fiat/Chrysler, P&G, Loreal, SONY, and Unilever among numerous others.
As Chief Creative Officer of Deloitte Digital, Alan drove US creative, content-driven experiences, UX design and AR/VR and Web 3.0 initiatives for such leading brands as H&M, American Express, Tiffany, Audi, AT&T, Wal-Mart, the USGA and EA Sports among others. As the first Chief Creative Officer ever named by Deloitte Consulting, he guided Deloitte's entry into content marketing through its thought leadership publishing partnerships with the Cannes Lions Festival of Creativity, Wall Street Journal, Forbes, Fast Company & the Harvard Business Review.
In addition, in his role as Content lead for Deloitte Digital, Schulman drove Deloitte's content strategy, marketing & operations offerings that were an integral part of its strategic go-to-market alliances with Salesforce, Adobe, Facebook, Oracle, Google &
Amazon Web Services including advising Deloitte clients on best-in-class AdTech & MarTech content & creative operations, organization and technology platforms and solutions. A proven inspirational and creative innovator, Schulman helped Deloitte Digital establish and grow its human centered UX design and experience capabilities from 2 to 7 studios generating over $150 Million in revenues in fiscal 2020.
Schulman has been recognized as a "Creative Director of the Future" by Ad Age's Creativity Magazine, a Digital All Star by MediaPost and as a Content Marketing Top 20 Executive by Content Marketing World. He is the recipient of numerous creative awards in both Advertising & Design including Cannes Lions, Clios, ADDYS, Teles, WEBBYS, One Show and NY Festivals. He has also been a keynote speaker at numerous brand and digital marketing conferences around the world, and serves as a frequent lecturer on Creative & Content at Northwestern University, Wharton School of Business, Columbia University, The Ohio State University, Howard University and Rutgers University.
Schulman has served as a member of the Board of Directors of the American Marketing Association NY, the National Academy of Television Arts & Sciences (EMMYS), and as an Advisory Board Member Stanley.AI, Tremor Video, MALKAMEDIA, and Elevation Ltd in Washington, DC. He has served as Co-Chair of the 4As Creative Technology Committee, as a member of the Adobe Global Creative Director's Council and a member of the Wharton School of Business's "Future of Advertising" Program.
Schulman's articles on Creativity, AI and Content Automation have been featured in The Harvard Business Review ("Algorithms don't feel, people do"), The Wall Street Journal, Advertising Age and ADWEEK.
Among his lesser-known accomplishments, Alan is an accomplished jazz guitarist who has appeared as a sideman with such noted jazz artists as Anita Baker, Herbie Hancock & Wynton Marsalis. Schulman holds an MFA in Jazz Arranging & Composition from Howard University in Washington, DC, an MS in Advertising & Advanced Creative Strategy from Northwestern University, and a BA in Journalism & Communications from The Ohio State University . He is a voting member of NARAS
(The GRAMMYS®) and frequently appears and records with the NYC area jazz group As Is.