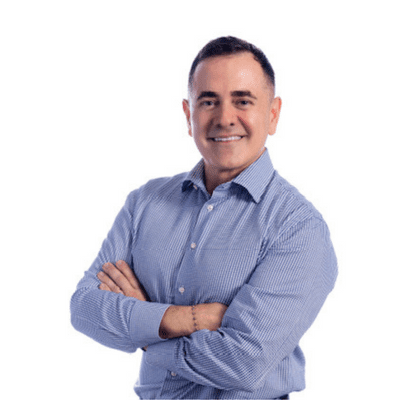 Volunteer Chair
Chief Marketing Officer


Giunero Floro is a seasoned and accomplished marketing, customer experience, and communications leader with over 25 years of experience. He has a proven track record of elevating B2B, B2C, and B2B2C financial services brands to new levels of awareness and growth. Floro is known for his ability to drive business results and lead teams to high performance.
His areas of expertise include marketing and brand strategy, digital marketing, content development, social strategy, customer experience, research and analytics, creative services, agency management, and sponsorships and events. In his most recent role as SVP and Chief Marketing Officer at Selective Insurance Company, he successfully restructured and centralized the marketing, customer experience, and communications functions, aligning them to key business segments and establishing enterprise-wide centers of excellence. In this role, he also implemented new marketing technologies, data, and customer insights-driven models for the creation of value-added services and successfully repositioned several lines of business, leading to the exceeding of business goals.
Prior to his time at Selective Insurance, Floro held senior marketing positions at American Express, Ameriprise Financial, and JPMorgan Chase, based in New York, London, Frankfurt, and Rome. In these roles, he generated billions in new AUM, led sales turnarounds, launched successful loyalty and financial brands, and consistently ranked in the top 10% of company executives for exceeding year-end goals.
Floro is a graduate of NYU Stern School of Business and is dedicated to volunteering for his community. He currently serves as a mentor at SCORE, the nation's largest network of volunteer, expert business mentors, supports local LGBTQ+ organizations, and has previously volunteered with the Taproot Foundation, a nonprofit organization that connects skilled volunteers with nonprofits and social change organizations.  He, his husband, and their feisty Frenchie split their time between their homes in Manhattan and Bucks County PA.