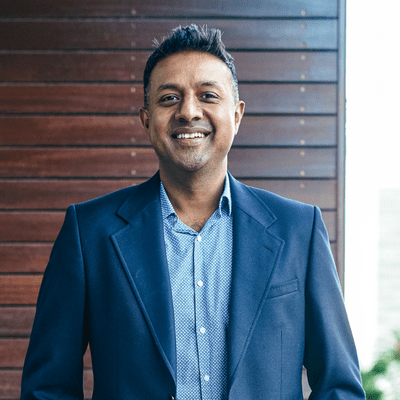 Audience and Membership Chair
CEO
Blacfox

Kerushan Govender is the CEO of Blacfox, a high-growth strategy firm, headquartered in Cape Town. Together with his performance marketing team, they serve brands like Microsoft, SAP, VMWare, etc. He has a long track record of delivering high growth rates. In his last leadership role at Microsoft, he led the doubling of a $250M segment, spanning 80 countries, in under 3 years.
He is deeply passionate about culture and its impact on business success. As a natural "culture steward," Kerushan believes that aligning an organization towards its purpose and a common set of values is crucial for achieving big growth. He has a deep understanding of how to create a high-agency culture that encourages people to be decisive, service-oriented, and resourceful. Utilizing technology to bring about simplicity and efficiency for employees and customers is key in achieving this goal.
Beyond culture, Kerushan counts on the power of an effective marketing strategy as a major growth lever, no matter the resource constraints. He has a knack for cleverly employing limited resources in a way that yields disproportionate returns. He is dedicated to understanding the market thoroughly before crafting an approach that the market values. The use of technology to understand customers in new ways has allowed him to position solutions relevantly and build desirable customer experiences.
Kerushan is dedicated to fostering growth and success in both businesses and society as a whole. Through his focus on culture, marketing strategy, and technology, he empowers individuals and organizations to take decisive actions and achieve their goals.