Account Based Marketing and the Human Touch
October 2, 2018 at 6:00 pm

-

8:00 pm
Account-based marketing (ABM) has the promise to become powerful tools in B2B. It offers marketers the opportunity to be more personable and contextually relevant, leading to better ROI. But as with anything new, understanding exactly how to implement it effectively can be daunting.
You're invited to join us for an exclusive session at gyro as we take a deep dive into the brave new world of ABM: what is it, what does it promise, what are its limitations and how can we make it more human?
Food and drinks will be served.
Event Speakers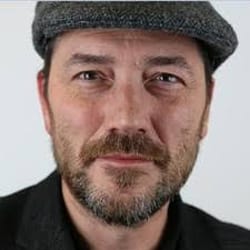 Gordon Young
Editor-in-Chief and Co-Founder
The Drum
Gordon is co-founder of The Drum, Europe's largest and most awarded marketing website and its best magazine.
The Drum's core belief is that marketing has the power to change the world. Our ecosystem also includes a host of live events including The DTA, Drum Marketing, DADI, and MOMA Awards as well as the Recommended Agency Register.
Projects he is most proud of include Do it Day – the project where they aim to change the world over a 24-hour period. There is a small forest, slowing growing in England – 10,000 hard-wood trees – which was planted as part of this initiative.
The trees took one day to plant – but will be around for 100 years or more. His biggest achievement? Putting together a world beating team.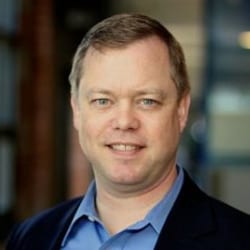 Keith Reynolds
Founder and Managing Director
Publi.io LLC.
Programming Chair
AMA New York
Keith is a marketing veteran and industry thought leader with deep technology roots. He's been on the leading edge of digital marketing for almost 30 years, beginning as the first IBM Collegiate Rep introducing the PS/2 brand on college campuses around the country and ultimately building a reporting system for the program. He has since worked on digital marketing, sales and demand generation programs with category leaders including, Apple, Kodak, and Vodafone, and launched several technology start-ups.
Keith provides consulting, training, facilitation and mentoring for a variety of B2B and B2C clients. His mission is to help them succeed as high-performance content marketing teams by helping them focus on creating a solid content strategy tied to ROI and fostering a culture of goal-setting, results achievement and the personal accountability required to be a winning team — no matter what the endeavor. Keith is also the programming chair of the AMA New York, bringing numerous events to the NYC marketing community. A speaker, coach, writer and producer, he naturally loves to connect with fellow marketers and share his knowledge and experience to help them accomplish their goals.
Georgia Bradley
VP of Strategy
gyro
Georgia is a communications professional with agency and client experience and a proven track record in developing marketing strategies that focus on measurable business results. She has knowledge and expertise in using research and data to develop insight-led marketing strategies.
Most recently her role has involved bringing together audience insights and information consumption behavior, creative communications, and content marketing to develop integrated customer experiences.
She is experienced at integrating all customer touchpoints and communications channels and all marketing disciplines including content marketing, social media, brand development, direct response, research, and analytics.
Tami Cannizzaro
Vice President of Marketing
CA Technologies
Tami runs global demand marketing for CA Technologies, a $4B Tech company. Prior to her tenure at CA, she led marketing teams for eBay, Oracle & IBM.
Tami received her MBA from the NYU Stern School of business. She is passionate about digital technology, social media, and marketing. She lives in Westchester and works in Midtown Manhattan. She writes a blog www.digitalageofmarketing.com and has been recognized as a top B2B marketer in the tech industry.
Related Events