Hype Strategies to Help You Survive an Economic Crisis
December 3, 2020 at 12:00 pm

-

1:00 pm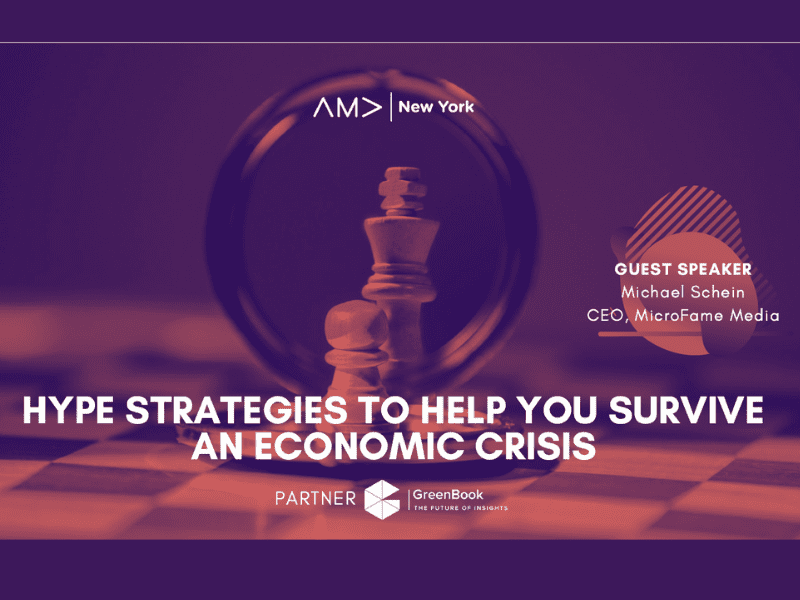 What causes certain people to thrive and survive while everyone else is getting crushed by difficult circumstances? Intelligence? Persistence? Creativity? A central attribute that sets survivors apart from others is their ability to see the world "as it really is," rather than how others "think it ought to be." It's a quality shared by all great hype artists — the propagandists, cult leaders, self-promoters, mischief makers, and boundary-breakers of the world. These hype artists are master persuaders who understand how to turn weaknesses into strengths. They understand how to get what they want when faced with the widest variety of adversities and circumstances. Some hype artists aren't entirely trustworthy or scrupulous, but they have talents and employ strategies that many of us can ethically repurpose for our own business needs.
This workshop will show you how to benefit from techniques employed by the world's greatest hype artists so that you too can survive and thrive during challenging times —  especially those we're currently living through.
What You'll Learn:
How to ethically apply the hype strategies of the world's greatest persuaders

Methods of gaining an advantage in an economic crisis by turning weaknesses into strengths

Techniques to gain an edge over your competition by applying unorthodox strategies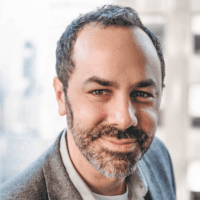 Michael F. Schein
CEO
MicroFame Media
Michael F. Schein is the founder and president of MicroFame Media, a marketing agency that specializes in making idea-based companies famous in their industries. Some of his clients have included eBay, Magento, The Medici Group, University of Pennsylvania, Gordon College, University of California Irvine, United Methodist Publishing House, Ricoh, LinkedIn, and Citrix. His writing has appeared in Fortune, Forbes, Inc., Psychology Today, and Huffington Post, and he is a speaker for international audiences spanning from the Northeastern United States to the Southeastern coast of China. He is also the author of The Hype Handbook, published by McGraw Hill.
Premier Partner: Greenbook

GreenBook is a media company that provides resources to market research, consumer insights and marketing professionals. Through resources such as IIeX Events, GRIT Reports, and other publications, webinars, the GreenBook Blog, and the GreenBook Directory, GreenBook provides the learning and inspiration insights leaders need to stay ahead of the curve.
Related Events