Marketer's Toolkit Workshop
May 26, 2021 at 12:00 pm

-

1:00 pm

Free
Story Packages – The People, and Process of Valuable Multi-Channel Content
It's difficult enough to create valuable content on a consistent basis. It's even more challenging to do so based on the demands of an entire organization. Add to that the diverse formats and channels we're required to manage, and the task becomes truly daunting.
Let's learn how successful companies are structuring their teams and their processes in order to successfully navigate today's multi-channel world through the creation of Story Packages. More is required than simply building a successful content factory. Story Packages can scale, create value and be more easily measured across all desired  channels.
You'll learn:
Why Story Packages are a new and important approach to framing your content marketing process

How editorial groups come together to help create balance for content demands

How to work the "molecular content" process in order to slow down the creation process, and speed up the production process

Case studies of companies successfully using Story Packages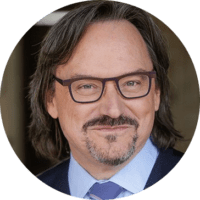 ROBERT ROSE
Founder and Chief Strategy Officer, Content Advisory
Chief Strategy Advisor, Content Marketing Institute
Robert Rose is a sought-after consultant, best-selling author, keynote speaker, and one of the world's most recognized experts in digital content strategy and marketing.  Robert is the Chief Strategy Advisor for the Content Marketing Institute, and the author of three best-selling books including Killing Marketing (McGraw Hill, 2017), Experiences: The 7th Era of Marketing (CMI, 2015), and Managing Content Marketing, (CMI, 2011).
For more than 10 years,  Robert and his firm The Content Advisory have worked with more than 500 companies, including 15 of the Fortune 100. He has provided strategic marketing advice and counsel for global brands such as Facebook, Salesforce, NASA, CVS Health, McCormick Spices, Hewlett Packard, Microsoft, and The Bill & Melinda Gates Foundation.
For general program related questions please email [email protected]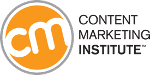 Media Partner: Content Marketing Institute
Content Marketing Institute (CMI) is the leading global content marketing education and training organization, teaching enterprise brands how to attract and retain customers through compelling, multichannel storytelling. CMI's Content Marketing World event, the largest content marketing-focused event, is held every fall in Cleveland, Ohio, and ContentTECH Summit event is held every spring in San Diego, California. CMI publishes Chief Content Officer for executives, and provides strategic consulting and content marketing research for some of the best-known brands in the world. Content Marketing Institute is organized by Informa Connect.

Premier Partner: GreenBook
GreenBook is a media company that provides resources to market research, consumer insights and marketing professionals. Through resources such as IIeX Events, GRIT Reports, and other publications, webinars, the GreenBook Blog, and the GreenBook Directory, GreenBook provides the learning and inspiration insights leaders need to stay ahead of the curve.
Related Events