How Inclusive Is Your Marketing?
October 8, 2020 at 12:00 pm

-

1:00 pm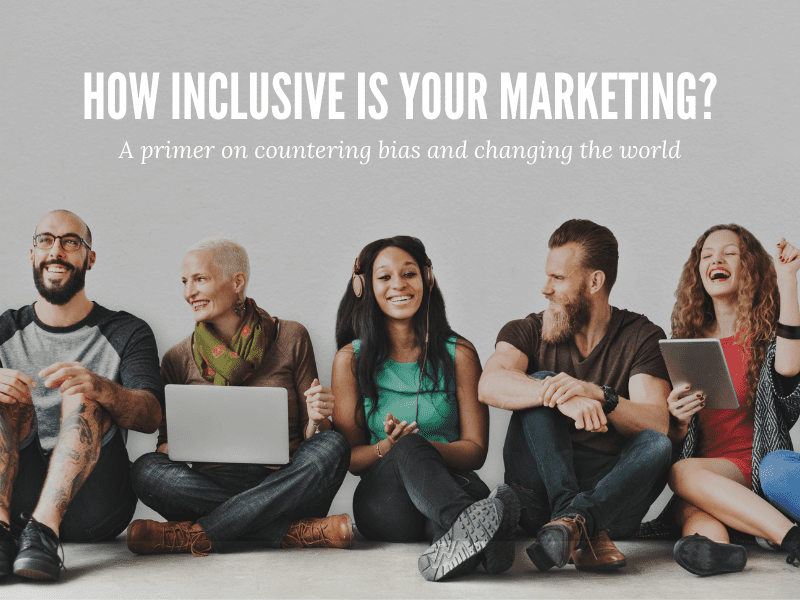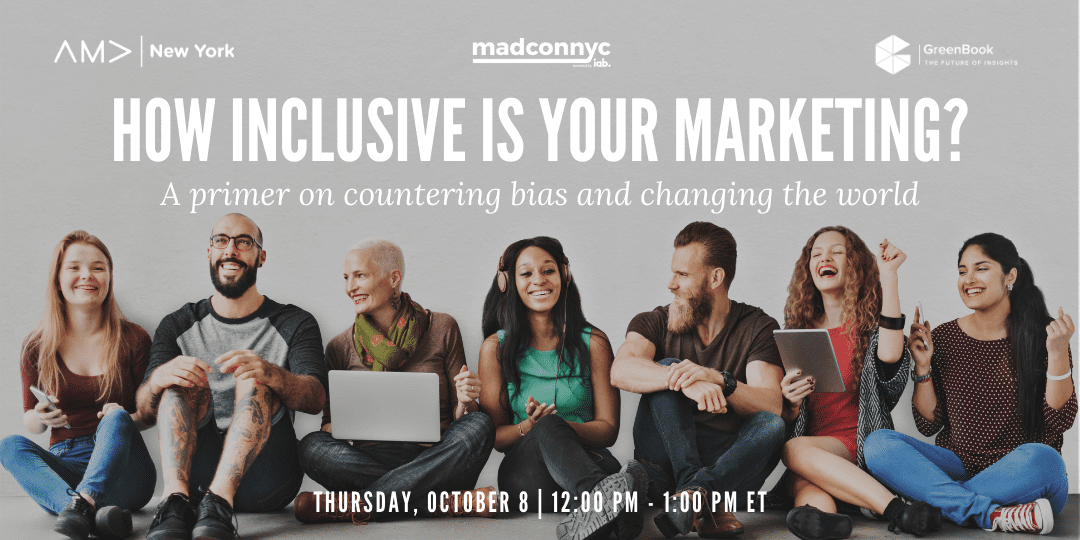 A primer on countering bias and changing the world
The national dialogue has made major shifts towards diversity and inclusion. Companies are ready to design more equitable systems that showcase the vital contributions and inherent value people from diverse backgrounds bring to the table. There is no better place to demonstrate your commitment than in your marketing. 
Inclusive marketing goes way beyond social posts and images of solidarity. It's about shepherding in a cultural change that is authentic and representative, starting with your internal leadership down to your external messaging. As expert storytellers, marketers can elevate diverse voices and influence how customers perceive one another and our organization—but having the ability to counter bias and knowing how are two different things. How can marketers lean into this moment? 
In this session, we will explore what diversity in marketing truly means and learn from marketing leaders and inclusion experts who believe that countering bias is paramount to their business goals and those just starting to pave the way. 
Participants will walk away with actionable strategies to integrate into marketing plans and thoughtful solutions to share with your teams to create meaningful and sustained change within your organization.  
Join AMA New York and MadCon NYC as we host a joint event on Thursday, October 8, at 12:00 pm EST for this critically important discussion for rising marketers to Chief Marketing Officers.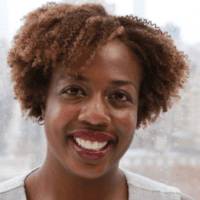 Leah Lattimore
Assistant Vice President for Inclusive Global Student Leadership and Engagement
New York University (NYU)
Leah Lattimore is NYU's assistant vice president for inclusive global student leadership and engagement and oversees the University's Center for Multicultural Education and Programs (CMEP) and its LGBTQ+ Center. She began her career at CBS and Citigroup, but with the 2008 recession looming she altered her professional trajectory and became the senior associate director of multicultural and global programs at NYU—a position that allowed her to have an impact on the post-graduation success of university students. In this new role, Leah focused on supporting historically underrepresented students at NYU and increasing their career opportunities in a range of sectors. She established NYU Shanghai's Career Development Center, serving as its deputy director, and began supporting NYU's university-wide inclusion, diversity, belonging, and equity initiatives as the director of CMEP. Leah earned her BA in English and MA in Higher Education from NYU and is currently pursuing her doctorate in education at NYU's Steinhardt School of Culture, Education, and Human Development.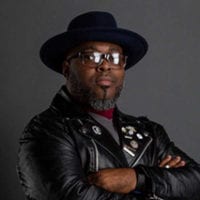 Gary J. Nix
Founder + Chief Strategist
the brandarchist: strategy as a service
Gary J. Nix is an award-winning, brand-forward strategist who earned his stripes as a disruptor, innovator, and predictor in the entertainment, magazine publishing, and advertising industries. Known for merging traditional marketing principles with modern marketing techniques in order to create, build, and evolve compelling brands. His distinct point-of-view in the space has positioned him as a frequently sought after source in Adweek, The Drum & Entrepreneur, an adjunct professor & guest lecturer, as well as a subject matter expert on ethics, culture, and community as a business necessity.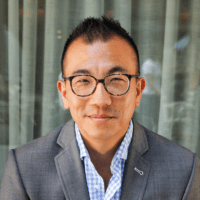 Benjamin Smithee
CEO
The Smithee Group
Ben Smithee's first long-term stint led him to create one of the earliest and most respected Millennial-focused insights and intelligence firms, where he served as CEO until he exited in 2014. In 2015, Ben launched The Smithee Group, which focuses on helping brands and retailers strategically succeed in the age of digital everything. TSG's experience includes some of the largest and most well-known companies around the world. Ben has spoken to audiences in about 20 countries and is regarded as a go-to expert in Digital Marketing, the future of retail, and the Millennial Consumer segment. He's the recipient of the American Marketing Association's Marketer of the Year Award and has been nominated as one of the Top 10 Youth Marketers in the U.S.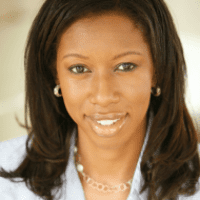 Karen McFarlane – Moderator
Founder/Chief Marketing Officer, Kaye Media Partners
Managing Partner/CMO, LetterShop Media
Karen McFarlane serves as President of AMA New York. She is a seasoned marketing executive with over 25 years of global experience in technology, finance, education, and entertainment. In 2007, she founded the B2B strategic marketing practice, Kaye Media Partners, to help the C-Suite devise revenue-generating marketing programs that elevate brand image, improve marketing productivity and build strategic partnerships that grow their business. She is also Partner and Chief Marketing Officer of LetterShop Media, a boutique agency for b2b startups and enterprises.
Karen has worked with a wide range of startups, SMBs, and major corporations that include Appboy (now Braze), Acxiom, CareAcademy, Creative Virtual, Def Jam Recordings, DoubleClick, Fivetran, FTI Consulting, New Line Cinema, PaySimple, PivotDesk, Prodigy Internet, TekServe, TriStar Pictures, Subway Restaurants, SendGrid, Smartling, and several agencies.  She also sits on the Advisory Board of the Leadership and Arts Coalition, the VR/AR Association, and several startups.
Event Co-Host: MadCon NYC

madconNYC is a different kind of event, where smart marketers uplevel their ability to traverse the dynamic landscape of brand marketing.
Premier Partner: Greenbook

GreenBook is a media company that provides resources to market research, consumer insights and marketing professionals. Through resources such as IIeX Events, GRIT Reports, and other publications, webinars, the GreenBook Blog, and the GreenBook Directory, GreenBook provides the learning and inspiration insights leaders need to stay ahead of the curve.