2023 State of Hiring in Marketing: Trends, Insights & Advice
Marketing has rapidly become an important growth engine for companies in the modern workplace. But the ever-evolving economic, media and tech landscape has challenged marketers to not only pivot their marketing plans but to keep up their knowledge, skills, and network. Are you wondering how to navigate this ongoing change and keep your career progressing as a modern marketer?
AMA New York brings you the Thriving as a Modern Marketer in the Modern Workplace Series.
Join us for the first of our session, "2023 State of Hiring in Marketing," — a live discussion with senior leaders from well-renowned Executive Recruitment firms. We will discuss how the hiring landscape has gone from a candidate-driven market to an employer-driven one. Get insights from experts on the current business trends driving the Marketing recruitment landscape. Hear firsthand how to stand out in a competitive job market and get hired for your dream job in 2023.
In this webinar, we will cover:
The current state of the job market
State of hiring in marketing and in-demand roles
How to find your next opportunity in this market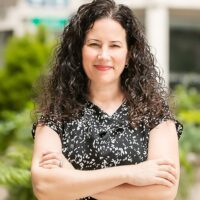 Jennifer specializes in executive placements and assessments for marketing, brand, corporate communications, public affairs, and digital roles across all industry sectors. She also has deep experience in roles specific to the financial services, fintech and digital payments industries.
Most recently, Jennifer has advised senior leaders on roles in corporate/crisis communications, media relations, executive visibility and thought leadership, employee communications and engagement, content and storytelling, as well as digital and brand marketing. Her clients range from large, public corporations to high-growth ventures.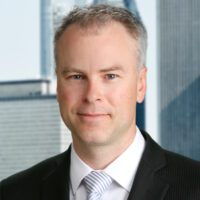 Richard guides and advises clients on executive leadership, succession and recruitment & retention issues, with a particular focus on marketing officers, and commercial leaders within consumer products, durables & services and digital.
He recruits global marketing, digital, growth, and experience leaders for clients across consumer products and services, digital, retail, financial services, health, industrial, technology and professional services businesses.
He has led a series of high-profile Fortune 500 chief marketing officer searches for clients seeking to transform or elevate the strategic impact of the marketing function in their enterprise.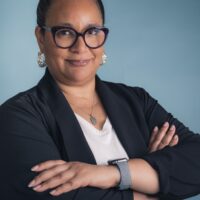 Anastasia Williams is Founder & CEO of TheAList, an exclusive community ecosystem of BIPOC C-Suite and Senior executives from global brands across all industries collaborating to build social capital and influence a more inclusive world. A collective of changemakers engaged in business and culture while creating authentic connections.
A brand strategist with 15+ years of B2B relationship management experience, Anastasia has provided cutting-edge strategic advisory and client services in the areas of brand management, go-to-market strategy, marketplace visibility, and event marketing strategy to a wide range of platinum-selling recording artists and Fortune 100 / Fortune 500 brands — from will.i.am and Robin Thicke to Unilever, Discover Financial Services, Moet Hennessy, Victoria's Secret and many more.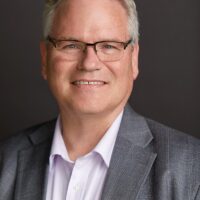 Chaloner is a national executive search firm specializing in communications, public relations and marketing recruitment.
Larry has more than 30 years of experience in the communications, marketing and advertising fields. One of his first key jobs was as a packaging designer at Frito-Lay where he developed his networking and people skills. He eventually started the first creative staffing firm in the DFW area. Since then he has been involved in recruiting and placement of industry professionals both nationally and internationally.