Personal Branding For the Modern Marketer
A 6-step how-to guide from the experts
As marketers we know that a distinct and relevant brand is key for any company or brand. But do we ever stop and think what our personal brand is.
In a recent survey, less than 20% CMOs rated their personal brand at 7 or higher on a scale of 1 to 10 and more than 60% rated themselves below a 5.
Honing in on your personal brand isn't always easy. In this webinar, we will hear from experts on the importance of a personal brand for your current and future job search  – particularly as you grow to senior levels through your career.
Join us for Part 2 of our "Modern Marketer in the Modern Workplace series"  to hear the importance of your personal brand to accomplish your next career goal. Get actionable insights and a 6-step how-to guide from personal branding expert, Anouk Pappers and Kristy LoRusso, SVP & National CMO of Kaiser Permanente.
We will cover:
What is a personal brand?
How do you develop your distinct personal brand?
How to maintain it? How to evolve it to be relevant?
How to use it as a key tool in your job search toolbox and for your career goals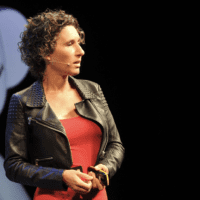 In 2006 Anouk started a storytelling expedition: 'Around the World in 80 Brands'.
The goal was to help brands and companies convey their message by means of storytelling. She traveled the world, looking for brands with a purpose and people with a vision. She had started CoolBrands in 2002 in Amsterdam, and had expanded to Dubai, São Paulo (BR) and New York. She has been commissioned by companies like PepsiCo, Apple, Google, Mercedes, Harley Davidson, Unilever, and many more. She has interviewed over 900 CEOs, CMOs, business leaders and entrepreneurs across the globe. She has published 15 books, chronicling stories from corporate and brand leaders, entrepreneurs running different size companies, professional services leaders and the creative industry. In 2015, Anouk founded Signitt to focus on the needs of business and social leaders to build their online presence. Signitt has grown in size and scope because of the recognition that a strong online presence is critical to achieving goals, whether that is seeking a seat on for-profit or non-profit boards, career advancement in your current industry, a career pivot, finding new clients, investors, partners, or selling your company.
Because of the global scope of her business and the wide range of senior leaders she worked with, Anouk has seen, first-hand, that taking control of a person's online presence is key to achieving their next business goal. She also saw that many women and other diverse leaders were not seizing the opportunity. Based on these insights, she has dedicated a large percentage of her time to working with diverse leaders, to better position themselves online — to 'use Google as their Wing(wo)man'.
She is a sought-after, engaging speaker and shares her learnings, insights and many tips and tactics on how to navigate the online world with your personal brand.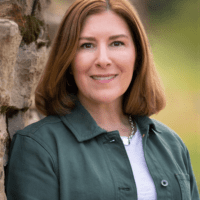 As the Chief Marketing Officer for Kaiser Permanente Kristy LoRusso provides strategic direction and drives growth opportunities by overseeing all marketing activities, including brand strategy, brand advertising, performance and digital marketing, marketing communications, sports marketing, market research and insights, marketing technology, and operations. As an inclusive, solutions-oriented leader Ms. LoRusso ensures Kaiser Permanente's marketing efforts support the mission, protect the brand, and result in sustainable growth in all markets.
Ms. LoRusso began her career at Kaiser Permanente in 2007 by building the direct-to-consumer capability, ushering in a new generation of marketing strategies to enhance the effective use of data, analytics, and consumer insights. Her direct and digital marketing experience in the private and not- for-profit sectors enabled her to champion the extension of Kaiser Permanente's consumer transactional capabilities. She leveraged her consumer expertise during the expansion of Medicaid and the Affordable Care Act to support Kaiser Permanente's historic growth across new consumer segments. Most recently, during the COVID-19 pandemic, Ms. LoRusso expanded the Kaiser Permanente brand in the areas of public service advertising and community health education, resulting in all-time-high brand linkage and consideration metrics.
Kristy earned a bachelor's degree from the University of Connecticut and an Advanced Leadership Certificate through the Executive Leadership Program at Harvard Business School, and her career spans healthcare, publishing, and technology. Prior to joining Kaiser Permanente, she held management and senior executive positions at Yahoo!, Primedia Publishing, The Walt Disney Company, and Time Warner.
Ms. LoRusso has been honored with industry awards including Campaign US Female Frontier Award, in the category of Breaking Brand Barriers, and the Excellence in Marketing Integration award from Marketers That MatterTM, and served as a member of the 2022 Effie Awards Final Round Jury. In April 2023, she was named Top 10 Marketer Award winner at the 2023 OnConferences Icon Awards, which is a peer-reviewed award for pushing boundaries and leading through change.