Virtual Conversation with Lynn Godfrey, executive vice president, chief marketing officer, The Leukemia & Lymphoma Society
August 20, 2020 at 12:00 pm

-

1:00 pm
Research shows that women hold 52% of professional and managerial positions but the numbers decrease as women move up. It's time to shift that dynamic! AMA New York is thrilled to host a monthly virtual series featuring six separate conversations with women who are redefining marketing. Young Mi Park, adjunct lecturer at Columbia University and Rutgers Business School, will interview female marketing experts about how they have navigated their careers and have developed their own leadership styles. At the end of each interview, there will be a 30 minute live "Ask Me Anything" session where you will have the opportunity to ask questions and get a needed boost of inspiration to help start a new leadership endeavor or to take your career to the next level.
August 20: Virtual Conversation with Lynn Godfrey, executive vice president, chief marketing officer, The Leukemia & Lymphoma Society
Date: Thursday, August 20, 2020; 12 to 1 pm
Location:  Zoom
Tune into this unique virtual opportunity to hear from Lynn Godfrey, executive vice president and chief marketing officer of The Leukemia & Lymphoma Society. Discover how Lynn has navigated her career of 20 + years in marketing and communications and has developed leadership strategies to generate impact and results.
Much appreciation to our event partners – Smartling and GreenBook.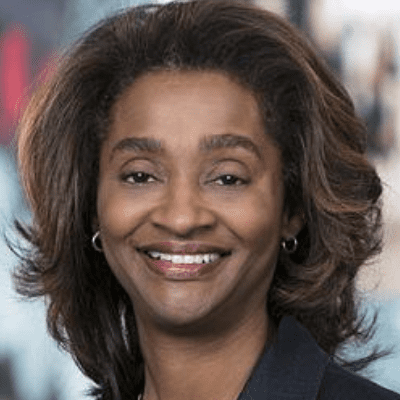 Lynn Godfrey is the executive vice president and chief marketing officer for The Leukemia & Lymphoma Society (LLS) – the largest nonprofit dedicated to creating a world without blood cancers through investments in groundbreaking research, patient care and advocacy. Leading a multidisciplinary team across brand, digital, and content marketing, public relations, corporate and crises communications, creative, and experiential marketing, she is responsible for stewarding the brand across national LLS and 56 local chapters to drive mission, revenue growth, and audience engagement. 
Prior to her current role at LLS, Lynn served for five years as the chief brand marketing and communication officer for the Girl Scouts of the USA leading an award winning team. A seasoned executive with 20 years of experience in vision-driven innovation in non-profit, public and corporate sectors, she has successfully delivered results for leading organizations such as the American Red Cross, PBS Kids, Nickelodeon and American Express.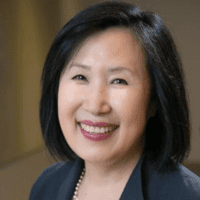 Young Mi Park's background spans three continents and diverse industries – consumer, education, government, advertising, media, and technology. She has held leadership roles with brands such as American Express, Burger King, and Levi Strauss; education companies, such as Sesame Workshop and Nations Academy; and technology and new ventures. She became the third woman advertising account executive in Korea and, later on, the first woman head of a foreign industrial subsidiary.