A Multi-Faceted Program About Women for All Genders
Our purpose is to help women in marketing flourish in their careers.
Women hold 52% of professional and managerial positions but the numbers decrease as women move up. It's time to shift that dynamic.
Our focus on women in marketing will:
Bring attention, balance and focus on important issues affecting women in marketing
Celebrate the accomplishments of women at all levels of their career
Inspire women in the marketing field and provide the support they need to flourish
Demonstrate the value women have in the workplace, particularly in the field of marketing
Upcoming Programs
Virtual Series: Take Your Seat at the Table
Are you interested in finding out how other women developed their own leadership style?  Hear success stories from a diverse group of women in marketing from top companies that will leave you feeling inspired and armed with practical tools to take back to the office.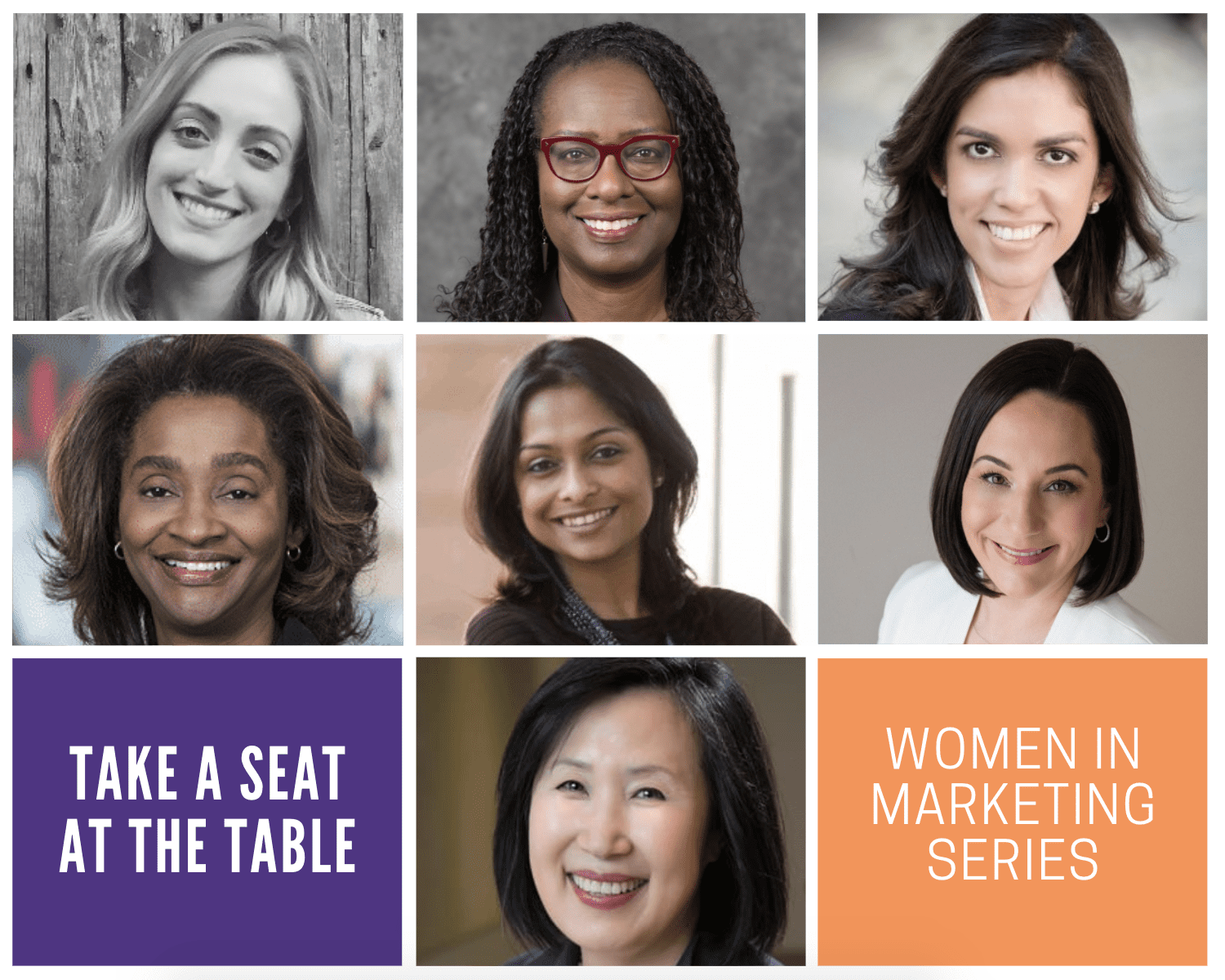 Thank you to the following companies who believe in and support women in marketing.
​


#WomenInMarketing
#AMANewYork
​
Submit a question for a speaker