Finding Success with Influencer Marketing in 2021: Strategies for CPG Brands
Consumer packaged goods brands have always needed to stand out from the crowd in order to reach market-saturated consumers, and this has been especially true for the food and beverage industry during the past year.
Not only is the playing field more crowded than ever, COVID-19 has changed our grocery buying habits, certainly for the time being and perhaps permanently. Contactless shopping, no more free samples, fewer opportunities to browse in-store and discover new products all have changed the CPG shopping experience and, opportunities for brands to be present. Add to that supply chain disruptions, distrust, social change, lack of access to goods and the result is widespread and significant impacts to marketing. 
Fortunately for CPG food brands who are struggling to regain lost market share and reach both existing and new consumers, there's a not-so-secret weapon for success: Direct-to-Consumer and influencer marketing. But it's not these marketing strategies as we know them.
Dive into how CPG brands answer with D2C marketing when SM trust levels in 2021 are at record lows. Kristina Drociak of Stonyfield reveals how they attain high levels of engagement and trust. She unfolds how brands that embody a purpose that reflects their own views and principles are rewarded with strong consumer loyalty. Discover how to answer consumer's demand that businesses speak up on topics of racial inequality and other important issues affecting the country.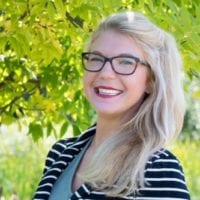 Kristina Drociak
Director of PR and Digital Strategy
Stonyfield
Danielle Wiley
CEO
Sway Group
AMA New York is committed to developing executive programming that magnifies the critical roles marketers play in driving businesses forward. Topics and conversations pair ideas and insights from fellow leaders and subject matter experts with real-life challenges facing the world today. Your participation as an active leader and influencer can help shape narratives and empower employees to build a better brand that employees, customers, partners, board members, and shareholders can be proud of. Join us to help shape the future of marketing. [Learn More]