Executive Branding for CMOs
Join our Special Guest Karen Tiber Leland as she reveals the power of personal branding. 
Karen is the best-selling author of six books, which have sold over 450,000 copies.
August 18, 2020 | 1:00 p.m. – 2:00 p.m.
ABOUT THIS SESSION:
A personal and business brand is not just a single statement or a clever quip but a multilayered, congruent narrative told across multiple channels – online and off – within the organization and out to the larger business community. The power is in knowing how to tell the story.
How can today's CMO's powerfully get their messages across, motivate others to action and be authentic – all while simultaneously shepherding initiatives from creation to implementation in high-demand work environments? Personal branding is one of the key success factors today's CMO's need to master in order to gain greater influence, generate engagement and achieve peak performance.
This webinar teaches CMO's how to create a parallel CMO brand that works in harmony with their company brand. Topics include:
• Creating a unique branding proposition and promise
• The six core qualities of executive presence
• Four tools for powerfully presenting your personal brand online and off
• Defining and refining the 3 expressions of personal brand
• A three-step process for developing and putting your CMO brand out into the world
• Identifying personal brand diffusers and coming up with a brand enhancement plan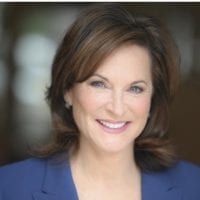 Karen Tiber Leland
President, Sterling Marketing Group

Karen Tiber Leland is the best-selling author of nine business books and the President of Sterling Marketing Group, where she has worked with small businesses and Fortune 500 companies around the globe on building stronger personal and business brands and creating more effective organizations. Her clients have included AT&T, American Express, Marriott Hotels, Apple Computer and Johnson & Johnson, among others.
She is a regular speaker for business groups including the Young Presidents' Organization, American Management Association and Direct Marketing Association.
Karen is a frequent guest of the media and has been interviewed on The Today Show, CNN, CNBC and Oprah. Karen writes a column for Entrepreneur.com, the Huffington Post and has been published in Women's Day, Self, The Los Angeles Times and more.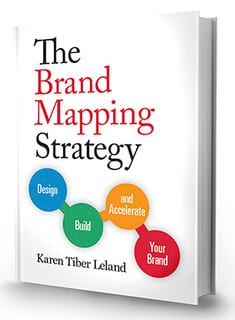 "If you don't define your CMO brand by design, someone else will define it by default."  ~ Karen Tiber Leland
AMA New York is committed to developing executive programming that magnifies the critical roles marketers play in driving businesses forward. Topics and conversations pair ideas and insights from fellow leaders and subject matter experts with real-life challenges facing the world today. Your participation as an active leader and influencer can help shape narratives and empower employees to build a better brand that employees, customers, partners, board members, and shareholders can be proud of. Join us to help shape the future of marketing. [Learn More]