The Future of the CMO: Beyond Changing Roles
Executive Roundtables By Invitation Only
The Future of the CMO: Beyond Changing Roles – Season 2
AMA New York Invites you to be a Leader in Shaping the Future of Marketing
Executive leaders in marketing have a unique role in their organizations. If you are a part of this group you are pushing forward harder than ever to improve your customer's experience, build stronger teams, drive revenue, and be even more creative. The dynamic of marketing is ever-changing and leaders that learn and adapt to evolving market trends will be the most successful.
Part of change includes delivering content in creative formats that educate and engage audiences. The Future of the CMO: Season 1delivered a full spectrum of discussions for marketers executives and their teams that deliver every day. Season 2 has evolved to a broader program of exclusive digital content that will provide insight into the chief marketer role. 
The marketing trends and industries that will be explored include:
Consumer Packaged Goods (CPG)

Innovation and Pivots: A Cookieless Future

Diversity, Equity and Inclusion: The Opportunity in Marketing

Esports
CMOs, Heads of Marketing, and their teams will be part of unexpected topics with direct interaction to subject matter experts, innovators and more.
And you could be one of them! 
Be Part of the Future
The Future of the CMO will provide you with an opportunity for meaningful exploration of strategies, sharing of success stories and discussion of new trends. The goal is for AMA New York to facilitate thought sharing and learning sessions focused on addressing important topics that shape the future as we lead and strengthen the marketing profession, with you as the conversation leaders!
Present and discuss the changing role of the CMO in large and mid-sized corporations:
Share perspective on the change in customer behaviors. How will they buy and consume products, forcing business – not just marketing to think and operate differently in the wake of unanticipated roadblocks like those caused by the ongoing pandemic.

Dive into the new demands of the CMO and why needs are changing for brands in face of changing customer journeys.

Understand how financials and market performance are now part of CMO performance measurement.

Discuss growth objectives for CMO and how it is being measured.

Provide insight on marketing technology and how it supports the new objectives of the CMO. Inspect the 360 of data to inform decisions. 

Explore how marketing teams will need to change. What skills are needed? What is the best approach to building teams that thrive? Discuss the importance of adaptive teams – i.e. What about curiosity, self-perceptions, passion for the company's products/industry, more?

Conduct a fun discussion of the changing titles.

Provide take-away of recommendations, advice and opinions that can be applied by senior marketers in their organizations
Be Part of Our CMO Series of Events where top executives discuss the major trends and insights impacting marketers and buyers.  Just let us know you want to lead a session (or two) and we will connect with you.
Become Part of the
Ongoing Conversation.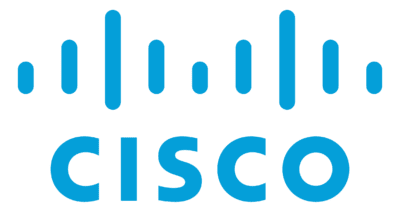 Follow Us
#FutureOfTheCMO
#AMANewYork
#FoCMO