A Career in Nonprofit Marketing: Following Your Purpose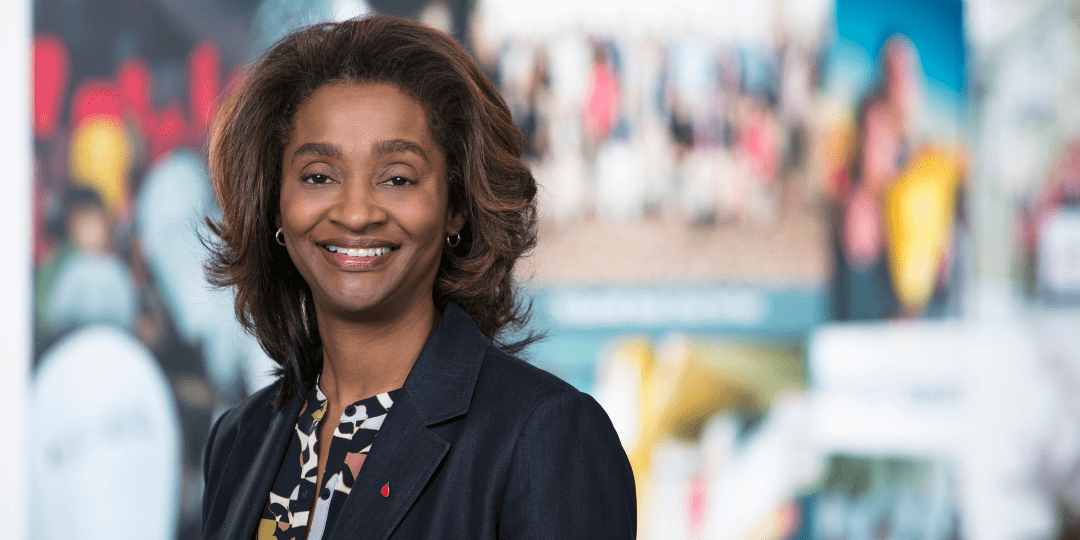 No one can truly guess their career path from the starting line, especially when that path includes transitioning from for profit to  new opportunities in nonprofit marketing. On Thursday, Aug. 20, Lynn Godfrey, Executive VP and Chief Marketing Officer of the Leukemia & Lymphoma Society, spoke to Young Mi Park of AMA New York about her background and experience as  a nonprofit marketing leader. Nonprofit marketing comprises the activities, touch points and messages that motivate stakeholders to take actions that advance a nonprofit's mission and create sustainable social change and impact.  Lynn let our members know that women should explore career opportunities at organizations with a "social purpose" that aligns with their beliefs and passions. The mission of the Leukemia & Lymphoma Society is to cure blood cancer (including leukemia, lymphoma, Hodgkin's disease and myeloma, etc.), and improve the quality of life of patients and their families. Young Mi Park asked Lynn about her career path, bumps in the road, what she's learned, and her outlook on the future for women in marketing. Here are 6 great takeaways from this event: 
1. Twists and Turns
After college, Lynn worked at Advertising agency Young & Rubicam on Madison Ave. 

Following business school, Lynn spent 12 to 15 years in marketing at a variety of media companies including Nickelodeon, MTV Networks, Comedy Central, PBS Kids, an internet startup, and then to a UK-based producer of children's content.

She made a pivot to non-profit after the 2008 recession , first at the New York City Public Housing Authority, followed by the Red Cross, Girl Scouts of the USA, and now the Leukemia & Lymphoma Society.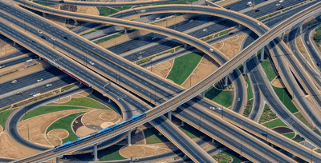 Photo by Truman Adrian Lobato De Faria on Unsplash
2. Sectors 
When working for MTV Networks and Nickelodeon, there were limited resources to invest in advertising, but Lynn leveraged partner relationships and platforms to maximize reach and engage audiences.

She drew on this experience in transitioning to Nonprofit marketing, which often requires you to cross-promote and/or leverage multi-channel resources without an outward exchange of dollars. Shared and earned media are elements of the overall marketing mix that also become increasingly important.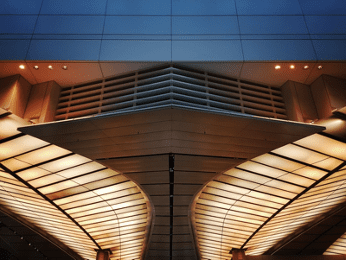 3. Rebranding
Lynn was at Girl Scouts of the USA for 5 years. With 111 local councils across the country delivering programs to girls of all ages, the organization invested in consumer research to understand the mindset of girls and parents, and identify the key issues that impacted them.

Marketing at Girl Scouts required focusing on internal grassroots efforts to bring local council staff and volunteers along on the journey to get them ultimately to "buy into" a new initiative or campaign effort.

Girl Scouts are famously known for their iconic cookie program which, while successful in delivering funds to power girls experiences, often overshadowed brand benefits and other diverse program efforts.  In nonprofit marketing it's critical to ensure that the product does not outshine organizational purpose.
Photo by Balázs Kétyi on Unsplash
4. Leadership Skills
Lynn learned from her time at Girl Scouts that failing early and often through out your career can help  you evolve as a strong leader.

Periods of adversity often prompt you to be more creative and resourceful. You become more comfortable with being uncomfortable and to focus on what's possible.

When you're in an environment where the old rules don't apply, what are the new rules? You have to get out of your comfort zone and work to get through it.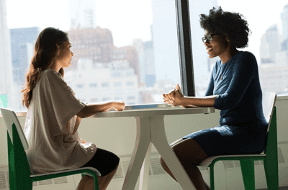 Photo by Christina @ wocintechchat.com on Unsplash
5. Outside Resources
Learn to think of networking as connecting with people and developing two-way relationships with them.

You can reach a dynamic where you're vested in each other's collective success.

In whichever field or organization you choose, find people who want to see you and themselves succeed.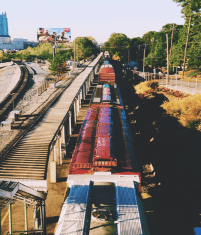 Photo by Logan Stephens on Unsplash
6. Tips for Promotion
Speak up whenever possible and always try to negotiate your salary. 

If salary options are off the table, offer up alternatives (eg change in title),  that you know would advance your career in many instances.

Engage with whoever reaches out to you about a new role – there may be an opportunity on the horizon.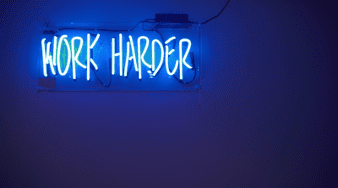 Photo by Jordan Whitfield on Unsplash
This event was another great edition in our Women in Marketing series. Please also watch the video version below to see the nonprofit marketing interview between Young Mi Park and Lynn Godfrey.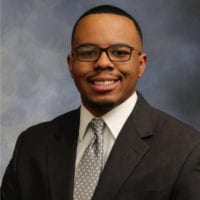 Royce Christian Johnson is a professional digital marketer with a focus on content strategy and email marketing. He is a volunteer for both AMA New York's Executive program as a sponsorship coordinator and Networking program as a blog writer. Check him out on Linkedin.