Duda Kertesz, President of J&J Skin Health, Driving Brand Equity: Women Leading the Way Profile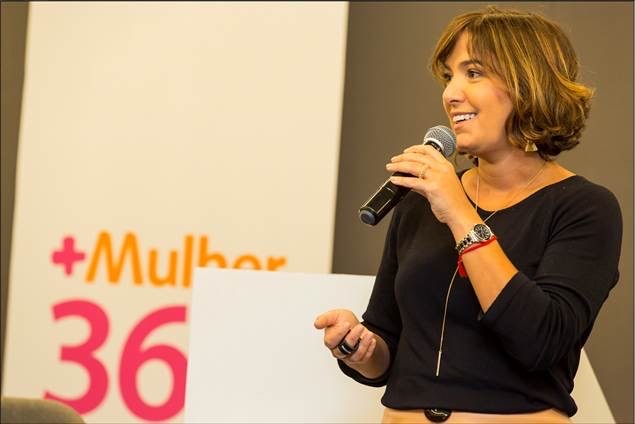 Duda Kertész is truly a Global Leader. She is President of U.S. Skin Health, Johnson & Johnson Consumer Health. With over two decades of experience in consumer healthcare across Latin America and the United States, Duda is known for her ability to shape business strategy, drive brand equity and consumer advocacy as well as build high-performing, diverse teams with strong inclusive culture. 
As President of U.S. Skin Health at Johnson & Johnson Consumer Health, she is responsible for advancing innovation and market growth on a portfolio of brands including Neutrogena®, Aveeno®, Clean & Clear®, Lubriderm® and NeoStrata® as well as Johnson's® , Desitin®  and Aveeno® Baby. 
A staunch advocate for building diverse teams and inclusive cultures, Duda is the Founder of the WLI Chapter for Latin America, as well as a member of the HOLA ERG and Johnson & Johnson Diversity and Inclusion North America Advisory Board.
Born and raised in Brazil, Duda earned a B.S. degree in Business Administration from Fundação Getúlio Vargas (FGV) in São Paulo and a Certificate of Special Studies in Administration and Management from Harvard Extension School. She lives in Princeton, NJ with her son and daughter.
What is the story behind your name?  
Duda is actually my nickname. It is short for Maria Eduarda. It is a very common nickname in Brazil and what my family and everyone has called me since I was a little child. It was not until I came to the U.S. in 2016 that I noticed that my nickname generated questions. People in the U.S. would ask me, "Where does it come from? What is its significance?" trying to learn about its origins. It's wonderful for people to take an interest and it makes for a great story or ice breaker. It builds an immediate connection and starts to form a relationship based on personal experience and storytelling, which is very much part of my overarching leadership style. 
Your marketing career at Johnson & Johnson has taken you from Sao Paulo to New Jersey.  How was your transition and what marketing and cultural differences did you experience?
I worked in J&J Brazil for 18 years before coming to the U.S. and held multiple positions in the J&J portfolio. I had two general management positions before I led the consumer business in Brazil where I was responsible for overseeing the full portfolio of Beauty, Baby, Oral Care, Feminine Care and OTC brands. It was a complex job that offered me a significant growth experience, but also showed me the power of being one team. Together, we grew the Brazilian Consumer Health business by 80% in 5 years, realizing an unprecedented acceleration in sales, consumption, market share and profit growth. It was awesome to see the momentum on our business change because of a solid strategy combined with the team's passion, creativity, and dedication. 
My time in Brazil better positioned me to work in the U.S. At my best, I am strategic but also a nimble, flexible, creative problem solver and people person. When I moved to the U.S., there were a lot of commonalities but also many cultural and organizational differences. Being in a more sophisticated market meant unique external environmental factors and category dynamics, new processes, access to stronger data and more resources as well as greater expectations, so I had a lot to learn. It was humbling. You always must have a learning mindset and be willing to see everything as a beginner.
The approach that I brought to the table is mental agility and the ability to be comfortable with ambiguity. In an emerging market, you can never be sure of what will happen next. The cycles are very short, and things change dramatically. The only thing that you can be certain of when you design a plan is that it will change multiple times. This experience was especially helpful to me and the organization during 2020. You must keep in mind what the strategy and the long term goals are but be flexible on how to get there.
What strategies did you use to build a successful organizational culture?
To drive the right alignment across the organization and build a trusting culture, it is important to lead with intent – articulating a strong, clear and inspiring vision and reinforcing that vision at every twist and turn. I also believe in empowering the teams with decision-making rights, so they feel true ownership over their business and its success. Lastly, I think it is vital to always stay externally focused – consumer-obsessed and customer-centric, creating real intimacy with your key stakeholders and staying ahead of trends in the external environment so that you can invest in capability-building and lean into future-forward approaches as early adopters.

How has marketing in Johnson & Johnson's U.S. evolved under your leadership?
When I first came to the U.S., I managed three businesses as part of the J&J portfolio: Baby, Oral and Wound Care businesses. All iconic brands and strong market leaders in their category. Our mission was to accelerate their growth and shape these brands to continue to be relevant for the next generation of consumers.  And for that we had three things to do:
Evolve our digital footprint, precision marketing capabilities and our e-commerce presence. 
Accelerate innovation, leveraging the power of our science and HCP endorsement to evolve our pipeline and brand positioning to be in tune with modern consumer needs.
Make clear investment choices while reinventing business models to continue to drive growth.
Here are a few examples of how we executed against these objectives. 
Because the consumer was much more digitally connected, we transformed Wound Care, which includes iconic brands like Band-Aid®, and Neosporin®, to a totally digital business, and this led to a much more agile model. We launched more relevant category innovation and invested in purpose-driven work, such as an impactful partnership between Band-Aid® and (RED), which aimed at improving health outcomes for men, women and children impacted by HIV and AIDs.
For Listerine®, we strengthened our presence with dental professionals and revitalized the brand's pipeline including launching Listerine® Sensitive which serviced a strong professional need as well as Listerine® Ready Tabs™, which was a first of its kind form in the oral category and tapped into consumer desire for fresh breath on the go.
Our Johnson's® relaunch was a massive undertaking that required disproportionate attention– an end-to-end overhaul of the world's most beloved and iconic baby washes, lotions, and haircare products.  We made changes to everything including our formulations, packaging, marketing, and positioning, as well as our manufacturing footprint as we knew we needed to evolve as a brand to meet the demands of our modern parents and caregivers.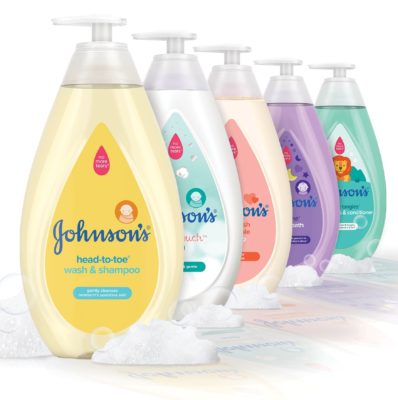 These bets paid off. The digital-first Wound Care model drove positive results and the Band Aid® business was once gaining share after a couple of years of flat growth.  We saw acceleration in Oral Care, which has had a phenomenal few years, and the Baby businesses transformation has enabled it to remain the #1 baby brand globally; it has continued to recruit new moms and accelerate growth.
In 2019, I then moved into my current role as President, U.S. Skin Health, where I oversee brands like Neutrogena®, Aveeno®, Clean & Clear®, NeoStrata® as well as our Baby portfolio. It's been an incredible journey and it's afforded me the opportunity to work with the most talented individuals, incredible brands, and make a meaningful impact on consumers and their health.
How did the organization embrace the changes that you were bringing to the business? How did you get their buy-in? 
Agility, openness to change and a willingness to continuously learn is essential for professional and business growth especially when you are working to transform the trajectory of a business. 
Again, I've always believed as a leader that a clear vision and team's engagement are extremely important.  I also believe that transparent communication is critical so keeping my leadership teams and the whole business unit, super-engaged and connected was pivotal to succeed. In 2018, we also adopted agile principles in our organization and that injected a lot of energy on the team. Pushing decision making to the lowest possible level, removing organizational obstacles,  and driving customer obsession; it really unleashed the team's creativity, created higher engagement and ultimately, better results.
We also focused on prioritization and what we were trying to accomplish as a team. This also had to trickle down to the individual level. Each person in the team needed to know what their role was as a contributor to the big picture. Having clear vision and purpose, clear expectations and support allowed them to feel fit to win. Everyone wants to be successful and deliver and starting with the end in mind allowed them to create a path to get there. Together, we created a new model for the business and changed its trajectory. It was a win-win.
With almost 23 years at Johnson & Johnson, what are you most proud of? What are your biggest accomplishments both from a marketing and leadership perspective? 
It's hard to identify one thing. There are many big accomplishments in terms of business. I love business turnarounds, and accelerating business growth, by meaningfully serving consumers with our products. I feel like I left a positive legacy on Brazil's Consumer Health business and accelerated the growth trajectory there, while increasing female representation and making it a better place for employees. 
In my role today, I'm so proud of the foundation we are laying for Skin Health and the future of our business, especially coming out of 2020 which created new opportunities for us to better serve our consumers and customers. We've become much more laser-focused on our point of differentiation in the marketplace – which is really about our connection to health – and being a portfolio of brands that are rooted in science and endorsed by healthcare professionals. We've become much more future-forward – ensuring that we are in sync with consumers demands and current ethos.  While we've been on a digital transformation for a couple of years, 2020 has really accelerated our work in digital and in connected commerce, as this will be an even bigger growth driver. And we are working hard to make our brand purposes more clear and overt, and connect with our consumers on themes that are important to them. For example, being more explicit on our commitments to diversity, equity and inclusion as a foundation for how we do business, how we innovate, and how we authentically communicate with consumers.
Yet, when I really think back on moments of pride, what I always remember are the people, and the personal touches such as the random thank you email out of nowhere from an employee or when someone stops me in the hallway or calls and says – "remember the conversation that we had, that advice you gave me, it really made a difference. Thank you for listening… for being there." It's a great feeling to have a positive impact on a person. While I may not have realized it then, it makes me proud to look back and think about the people that I have helped grow and develop, and the impact business and career opportunities have had in their growth trajectory and professional journey. Those are the things that make me proud as a leader.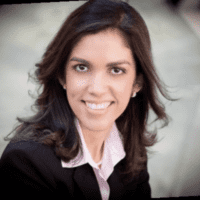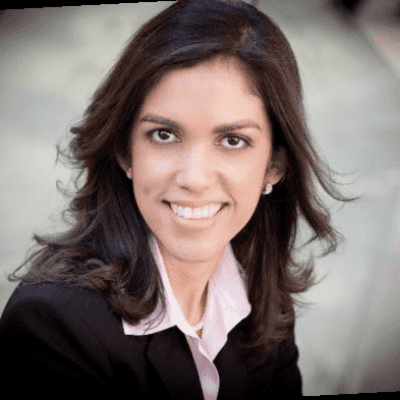 Jenny Fernandez is VP of Marketing at Loacker, Executive Coach, and Professor at Columbia Business School and New York University. As Executive Coach, Jenny empowers women leaders to become disruptors, innovators and sought-out experts in their fields. She serves as Board Advisor for AMA NY. You can connect with Jenny on LinkedIn.