Building Your Marketing Toolkit: Key Virtual and Augmented Reality Insights for Compelling User Experiences
By Kenyatta Skyles.
The global impact of COVID-19 has prompted businesses to revisit the opportunities that Virtual and Augmented Reality technology, collectively known as Extended Reality (XR), present.
Industry reports forecast the global Virtual Reality (VR) market to hit $46.54 billion by 2026. This increase in demand is evident in gaming and entertainment areas, with significant and growing adoption in healthcare, architecture, and transportation. Meanwhile, Augmented Reality (AR) is doing exceptionally well in retail, where businesses like Sephora, Home Depot, and Airwalk are creating unique user e-commerce experiences.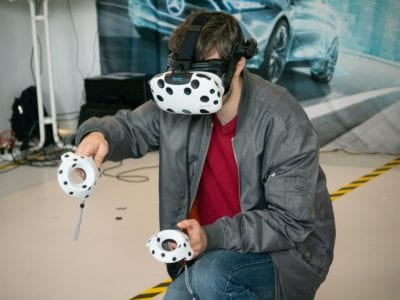 Now is the time for marketers to understand how they can integrate VR/AR tools into their business strategies. On November 12, from 12:00-1:00 PM, join AMA New York and VR/AR Association NYC Chapter President Gordon Meyer for the "Marketer's Toolkit Workshop: Applications of VR/AR for Engaging Collaboration and Immersive Experiences." 
As an advertising and marketing veteran with more than 20 years of industry experience, Gordon will offer his insight on how immersive tools benefit vertical marketing strategies, in addition to challenges and best practices for virtual and augmented technology in marketing strategies.  Whether you are an event planner interested in incorporating XR into future conferences or a brand manager seeking to create engaging customer experiences, this workshop will provide strategies and thoughtful implementation solutions for marketing teams of any size. 
Thanks to our Premium Partner, Greenbook, AMA New York can offer you this exciting program.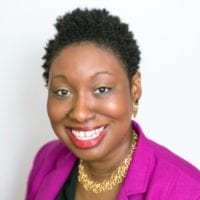 Kenyatta Skyles is a nonprofit professional with a background in marketing and sales.  She is a  digital marketing strategist with a passion for video content creation.   She is a volunteer for both AMA New York's Networking Events Committee and Programming Committee.  You can connect with Kenyatta on LinkedIn.