Congratulations to Charlie Pinedo, Our New Marketing Volunteer Spotlight Award Winner
by Karen McFarlane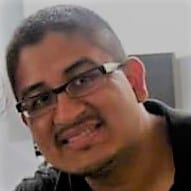 AMA New York is serious about recognizing our volunteers, and today is no exception. We are pleased to announce Charlie Pinedo as the winner of the Marketing Volunteer Spotlight Award given in appreciation for his integral role in the development of the AMA New York Mentoring Program. As a volunteer-run organization, we appreciate the time and contributions our members make in providing outstanding programs to our community.
Building On A Really Big Idea – The Mentoring Program
For over 15 years, Charlie Pinedo has helped companies generate marketing solutions to more effectively reach and educate customers and launch new products that address their needs. Charlie is Programs Market Manager of the Global Business Unit for Laerdal Medical, and in his free time, Charlie serves as Marketing Director for the AMA New York Mentoring Program.
Charlie joined AMA New York in September 2014 to stay updated on marketing trends, connect with other marketing professionals and complete the Professional Certified Marketer program offered by the American Marketing Association. A strong believer in the AMA New York mission, his penchant for personal development led him to connect with Bianca Di Salvo, the Founder and Managing Director of the AMA New York Mentoring Program.
Bianca conceived of the idea to connect young professionals with seasoned marketers. Research had just been completed to define what AMA New York members wanted in a mentoring program and the core design was just coming together. To execute, Bianca needed a team of volunteer professionals to focus on program, process, marketing, and communication. Since the program was in its conceptual stage, Charlie had the unique opportunity to help build the Mentoring Program from the ground up using his expertise in marketing and promotion. Working alongside fellow committee members, Mike Rosenberg, Eli Eleff, and Susan Ferugio, Charlie designed and created the first version of the AMA New York mentoring website, crafted the mentoring playbook, and created the communications content calendar. Charlie served as a mentor in the program to boot.
"When Charlie and I first spoke, the Mentoring Program was in its infancy. I needed someone to take the reins in crafting a strategic marketing plan. Charlie did just that and more. He developed our online presence and crafted our playbook, both of which serve as valuable resources for program participants even today. He also created the standard communications we send out to program participants. Charlie's passion for marketing and his general enthusiasm for contribution is a wonderful combination. He's been a terrific addition to our wonderful Mentoring Committee team," said DiSalvo.
How One Connection Led To Many Connections
Since that first call, Charlie and a devoted group of committee members have worked to communicate the benefits and value of the program. As a result, it has now become one of the Chapter's core membership benefits. To date, the AMA New York Mentoring Program has matched more than 100 future marketing leaders and seasoned professionals who are building lasting connections that provide value to all participants.
As the Mentoring Program continues to grow and scale, Charlie remains committed to the team and eager to build the next stage. Charlie comments, "There is a lot of excitement tied to the Mentoring program within the AMA New York Board of Directors and existing members. We certainly cannot be complacent with the success the program has had and must continue to find ways to dig deeper into the program experience, discover more ways to add value and re-invent where necessary. That's what marketing is about – delivering on the customers' present and future needs and our members are our most important customers."
In His Words: What Charlie Likes Best About Membership
"Connecting with a wealth of experienced marketers and young marketers has been such a delightful opportunity to experience the different perspectives they each bring. Put them together as done through the Mentoring Program and the results are amazing. I can live with being part of something amazing and with knowing that I'm helping future marketers reach success and experienced marketers share their success. It's truly a magical thing!"
How You Can Get Involved
Become a member today if you are not one already, and if you are, take advantage of the wealth of opportunities available with membership. As a member, you can become a volunteer or join the Mentoring Program. Building connections can make a big difference and your special brand of expertise will make a huge impact at AMA New York. We're just waiting to hear from you!