Global Marketing Executive Shares Strategies on Navigating This 'Transition Year'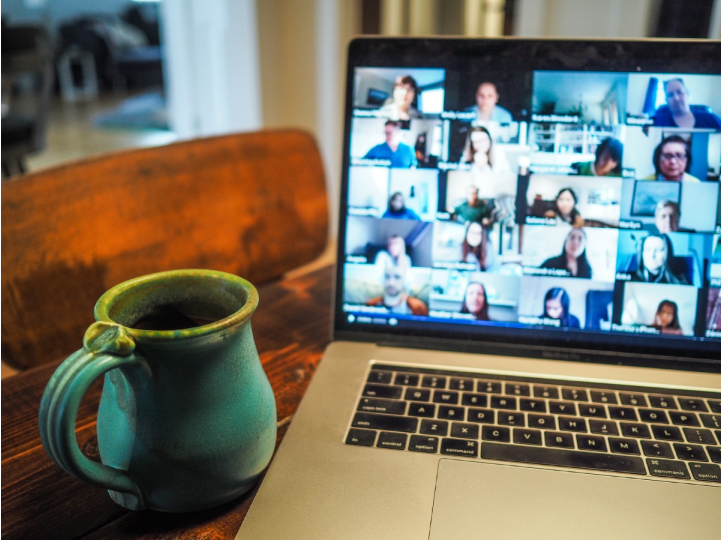 Margaret Molloy has completed various "tours of duty" to become the marketing executive she is today. That started with her childhood spent growing up on a dairy farm in Ireland and then included more formal training in diverse areas from government to tech to product marketing. 
Her background has come together, leading to her current role as the global chief marketing officer at Siegel+Gale, the strategic branding consultancy, but also as an "unofficial ambassador" of Ireland and the founder of the project #WearingIrish to tell the story of Irish fashion design.
Molloy spoke at AMA New York's virtual series "Take Your Seat at the Table" on January 21, where she discussed insights into today's environment, leadership strategies, and how her experiences shaped her career as a marketing executive. The principles she grew up with have been invaluable to her career. She has "tremendous respect for hard work," and she learned the power of sacrifice, community, and reputation. 
Additionally, being an immigrant in the U.S. gave her an outsider's perspective that turned out to be an advantage in understanding the consumer. She also focuses on what people have in common and what connects us, rather than what sets us apart. For example, Molloy dedicates time in her calendar each week to connect people in her network with each other. "Over time, that tends to compound itself in terms of network," she said.
The impact of the pandemic
The pandemic is something that connects everyone across the world. Molloy said 2021 is a transition year, going from the heartache and learnings of 2020 to whatever is the "next normal." She said last year we had a renewed focus on empathy from a brand, leadership, and management standpoint: "Empathy took center stage."
Brands had to pivot their marketing and hone in on their purpose. Some took an inspirational approach like Diageo, which recreated its marketing campaign in response to COVID-19. Others, like GM, took a community approach, producing ventilators on the factory lines. "The thread that goes through all of these brands that I believe stepped up extraordinarily well, is they asked themselves an important question: How can we be useful," Molloy said, " and leaned on their purpose to execute on that."
Succeeding in a remote work environment 
Communication is even more important than it was before, Molloy said. This starts with clear writing, and now, she uses emojis 😀  more than ever to convey tone. 
Company leadership should also be thoughtful about their rituals to maintain and grow the culture in an environment where employees are not in person. For example, they should be mindful about how to start and end meetings. Maybe more time is needed to check-in and chat. For every assignment and initiative, they should set clear goals and clarify the roles and responsibilities.
Plus, some rituals might not be relevant anymore. At Molloy's company, they stopped doing happy hours on Fridays to give people time back but kept bagel Mondays. Now, people send pictures of their bagels online instead of eating them together. 
Networking shouldn't be transactional
Molloy has built a large network because she has been strategic and authentic about making connections. She has an innate desire to find out what makes people tick, build community, and reciprocate.
She makes sure to not only follow up with people she meets but also personalize messages. That means an invitation to connect on LinkedIn requires a note.
In the last few years, she made another goal to build a more diverse network. She sought to meet people from different ethnic, racial, and cognitive backgrounds. "What's been remarkable over the past year — suddenly there's a lot more emphasis on that conversation," she said. "And now the relationships that I've built in the past five years have become more relevant."
Build your board of directors
Molloy advises people to rethink finding a single mentor. Often people aim too high, and their chosen mentor is so far along in their career, they can't be that helpful. Instead, build a board of directors among your peers and colleagues.
Molloy, who is successful because of her ability to turn information into storytelling, added another leadership strategy for marketers, especially women: "Be peers to each other. Be transparent. Ask questions of your peers, so that you have data, which gives you power in any conversation of leadership."
Watch the full conversation: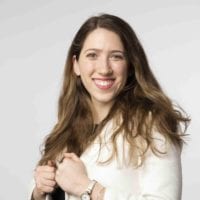 Danielle Brody is an associate editor at Insider Studios, the branded content division of Insider, Inc. (publisher of Business Insider). She is the networking events director at AMA New York. She also creates funny doodles. Connect with her on LinkedIn.