Customer-Centricity–It's All About the Customer 
By Kenyatta Skyles, Digital Media Strategist
 It's more important than ever for businesses to create true customer-centricity that fosters trust, customer loyalty, and a deep emotional connection. According to the latest research from Salesforce, a majority of customers say that the experience a company provides is as important as its products and services. Customers expect businesses to understand their interests and needs, create solutions to achieve consumer goals and be innovative in leveraging emerging technologies.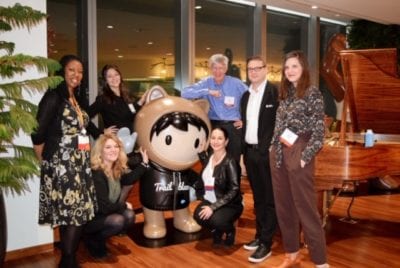 On February 6, AMA New York hosted a timely panel discussion, "From Insights to Action: Creating True Customer-Centricity," at Salesforce's New York City Headquarters where panelists delved into this topic.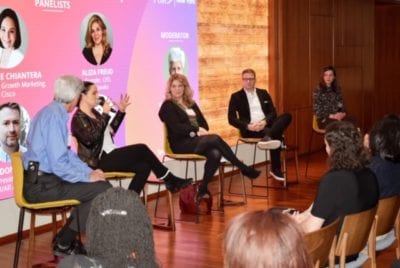 Peter Coffee, Vice President of Strategic Research at Salesforce moderated the panel. S speakers included:
Michelle Chiantera, Vice President, Americas Growth Marketing at Cisco
Aliza Freud, Founder & CEO of SheSpeaks
Gordon Meyer, Chapter President, New York of The VR/AR Association (VRARA)
Shachar Orren, CMO at EX.CO (formerly Playbuzz)
"In this very crowded space, where everybody is trying to get the attention of your customers, how do you stand out and develop content that is engaging, that tells them who you are and what they can expect from you if they become a customer?" said panelist Aliza Freud.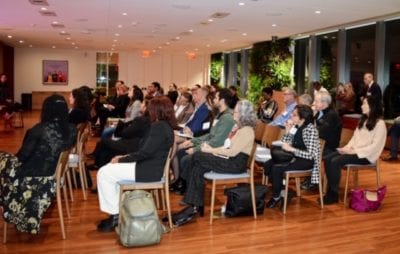 Here are four takeaways from the panel discussion:
Personalization at scale delivers higher conversion rates and enables businesses to provide customers with hyper-relevant experiences.
Some companies have found success in converting customers to loyal brand ambassadors. Not only is it cost-effective from a business perspective, but "many demographics also respond better to what feels like authentic content," said moderator Peter Coffee.
Businesses need to become benefit-driven. The focus should be: what will this do for the customer and how will it make their life easier?
Businesses should not only rely on impressions and clicks to gauge the effectiveness of a campaign. Content should actively report how consumers engage with it and the actions they take.
Fostering customer-centricity can create a win-win situation for both the customer and the company's bottom line. It's up to businesses to pay attention to customer needs and interests and weave those insights into their marketing strategy.