What Are the Top Iranian Brands?
by Alireza Alizadeh
What are the top Iranian brands? That's a good question!
The Iranian economy is different from the U.S., and that affects branding. Eighty-five percent of our economy is governmental, therefore our private sector is weak and very small.
Our country has the potential to be a very wealthy country, with rich resources in oil, gas, mines, nature, a vibrant history and, most importantly, a young, educated, eager population. Our current system does not maximize this potential. Brands are generated in competitive, creative environments, which we do not have in Iran.
We do have large companies in Iran, but no real Iranian brands. Even in the oil and gas industry, with a proud history going back 113 years, offers no effective brand. Our largest companies, without brands, are not well-known outside Iran, and even inside, have no positioning or personality:
1- Melli Bank Holding ($9 billion annual sales)
2- Khalije Fars Petrochemical ($8 billion annual sales)
3- Mellat Bank ($7.9 billion annual sales)
4- Ghadir Investment Company ($7 billion annual sales)
5- Iran Khodro Automotive ($6.8 billion annual sales)
6- Parsian Bank($6.7 billion annual sales)
7- Tejarat Bank($6.5 billion annual sales)
8- Parsian Oil and Gas Company($6.4 billion annual sales)
9- Oil Industry Retirement Fund ($6.1 billion annual sales)
10- Bandar Abbas Refinery Company($5.9 billion annual sales)
We don't just lack Iranian brands, but American brands, too. Most American brands are forbidden in our country. We do have bootleg brands, like Pizza Hat and Mash Donalds. Brands from Europe and the Far East are well represented, including Sony, LG, Samsung, BMW, Benz, Hyundai, Unilever, Volvo, Renault, Philips, Peugeot, Mitsubishi, L'Oreál, Siemens, Panasonic, HP, Epson, and others.
Recent evidence suggests change is coming to Iran. How and when that will happen is anyone's guess. Economic change, however, will open commercial opportunities that will benefit individual Iranians and the country as a whole. Iran has great potential as a market for brands.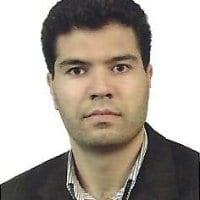 Guest blogger Alireza Alizadeh earned his PhD in Philosophy and Brand Management from Tarbiat Modares University in Teheran, Iran. He is a published author in the marketing field and is active in a number of international marketing management societies. He served on the editorial board of Corporate Reputation Review, Rotterdam, Holland, 2015.