Consumers Over Fifty. A Goldmine Waiting To Be Tapped
November 7, 2018 at 6:00 pm

-

8:00 pm
Every seven seconds, an American consumer turns 50. Today, people ages 50-75 represent over 40% of U.S. adult consumers. People over 50 are responsible for 50% of all consumer spending. For the next 50 years, the 50+ segment will be the largest consumer segment in our country.
And yet, for all its vast size, spending power and influence, when it comes to marketing, this generation is the forgotten one. Entire marketing units are devoted to capturing millennials, women, Hispanics, African Americans, and even social influencers – but rarely, if ever, do marketers place a strategic emphasis on reaching those aged 50+.
How can marketers build a realistic approach to targeting this critical group? Join AMA New York, BouchezPage, and The New York Times as we explore questions like:
What are the critical facts that marketers need to know when it comes to those 50+?
How and why does this group need to be marketed to differently from other generations?
How can agencies and client-side marketers better structure themselves to reach this audience?
Where should marketers realistically start if they wish to target the 50+ segment?
Featured Speakers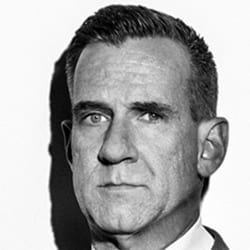 Brent Bouchez
Founder
Bouchez Page
Brent started his career at Chiat/Day in Los Angeles as a copywriter on accounts like Porsche, Nike, and Yamaha. From there, he moved to Ketchum to launch the Acura automobile division for Honda. He moved east to Ammirati & Puris and the BMW account. There he added Compaq/HP, Mastercard, Burger King, and Epson. Brent was also Executive Creative Director at Bozell, where he worked with Verizon, MILK, and The New York Times. Brent went on to found BouchezPage and its subsidiary, Five0, a consulting practice specifically devoted to the 50+ segment. With Five0, he has helped blue-chip brands as varied as Pfizer, American Express, Coca-Cola, L'Oreal and Sotheby's target the generation with the most discretionary income.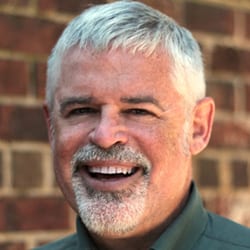 Matt Thornhill
Founder and Managing Partner
Institute for Tomorrow
Over the last 15 years, Matt Thornhill has run the nationally-renown research-based think tank, the Institute for Tomorrow (formerly known as the Boomer Project), based in Richmond, Virginia. They help leaders understand the trends that matter today and the generations shaping tomorrow.
Co-author of the acclaimed business book, "Boomer Consumer," Matt routinely speaks about generations and the future at conferences and company events in the United States, Canada, Spain, Brazil, Australia, and even Panama. He has delivered insights to Walmart, Google, Verizon, P&G, General Mills, Hershey Foods, and even the rocket scientists at NASA.
Matt's opinions and insights are sought by media around the world. He's appeared on NBC, CBS, CNBC, and in articles in The New York Times, The Wall Street Journal, BusinessWeek, TIME, The Washington Post, and countless others.
For the first 23 years of his career, Matt was the quintessential advertising executive, first on Madison Avenue with Bates and Ogilvy, then with the Martin Agency in Richmond.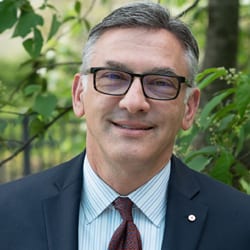 Arra Yerganian
Chief Brand Officer
Tivity Health
Arra is responsible for creating and executing a comprehensive, differentiated and unified brand voice and marketing & communications strategy that provides innovative, member-driven and value-added solutions.
Arra is an award-winning marketing & sales leader and has served as Chief Marketing Officer / Chief Experience Officer for leading companies like Sutter Health, One Medical Group, and the University of Phoenix. He contributes regularly to publications like Ad Age, Forbes, and numerous marketing journals. He is obsessed with creating frictionless and delightful customer and consumer journeys. Providing innovative, market-driven and value-added solutions has been his focus for more than 25 years.
A graduate of Boston University and Harvard Business School's acclaimed Executive Education Strategic Marketing Management program, Arra began his marketing career in 1985 at Procter & Gamble, serving as international market manager for multiple international markets. He later worked as managing director – international, for the Dial Corporation.
Arra was recently honored at Lincoln Center, NYC with the CMO Officers Award. Presented by the International CMO Club, this award recognizes top senior marketing executives who demonstrate the ability to develop and enhance corporate branding beyond the marketing department, leading growth across functional areas.
Arra is a 10+ year active volunteer and Board Chair Emeritus of the Silicon Valley American Red Cross, a board member of Rocketship Education, a nationally acclaimed charter school for inner-city children ages 4-11.
Barbara Shipley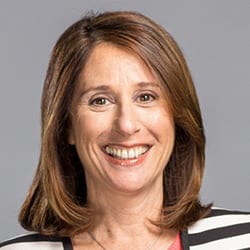 SVP Brand Integration/Chief Brand Officer
AARP
In her capacity as Chief Brand Officer, Barbara brings more than 25 years of experience in branding, marketing and strategic communications to her role at AARP. She is the chief architect of AARP's Real Possibilities platform and the enterprise-wide brand revitalization strategy. Barbara oversees brand strategy, creative services, advertising, social media, and events for AARP and leads the brand integration efforts, from the charitable Foundation and commercial relationships (through AARP Services) to the association's 53 state offices. She serves on AARP's Leadership Team and plays a central role on Disrupt Aging and other Thought Leadership initiatives both domestic and international.
Before joining AARP in 2006, Barbara managed the Washington, D.C. office of Ruder Finn, a global marketing and communications firm, where she worked with a number of leading corporations such as GE and major non-profit groups such as St. Jude Children's Research Hospital.
Prior to that, Barbara spent more than a decade in various leadership roles with Fleishman Hillard, Inc, one of the world's largest strategic communications firms. There she led numerous award-winning campaigns for many major brands and associations, from Mars, Inc. to the Trust for America's Health, and managed social marketing campaigns for some of the nation's landmark social movements. Key among them was the White House's Youth Anti-Drug Campaign and a series of international programs for the U.S. Department of State and the Department of Homeland Security.
A native New Yorker, Barbara is a graduate of American University and lives in McLean, Virginia with her husband and two children. She is active in the autism education community.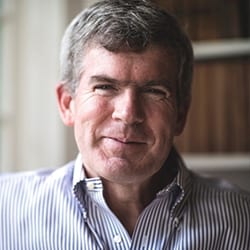 John Englehart
Senior Vice President, Communications and Chief Marketing Officer
HSS │Hospital for Special Surgery
John manages corporate, marketing and patient communications at HSS, a world leader in musculoskeletal health.
At the core of HSS is Hospital for Special Surgery, the largest academic medical center dedicated to orthopedics, rheumatology and related specialties. Founded in 1863, the Hospital is nationally ranked No. 1 in orthopedics for the ninth consecutive year and No. 3 in rheumatology by U.S. News & World Report Best Hospitals (2018-2019).
HSS is the only hospital in New York nationally ranked #1 in any specialty.
HSS also includes a Research Institute, where more than 300 staff members in 20 laboratories are integrating molecular science and genomics with precision medicine; a Global Innovation Institute focused on new drugs, therapeutics and devices; and an Education Institute that provides online continuing medical education to more than 23,000 specialists in 120 countries.  Through HSS Global Ventures, the organization is expanding care delivery through collaborations with select providers in the U.S. and internationally.  In 2017, HSS provided care to 135,000 patients from 80 countries and all 50 States, and performed more than 32,000 surgical procedures.
Prior to joining HSS in 2014, John gained an unusually diverse 30 years of experience spanning brand development, marketing, advertising, public relations and collaborative innovation.  He managed multinational client services and companies for Ogilvy & Mather, Interpublic, and Omnicom, and co-founded three companies.  He was based overseas for 15 years, in Hong Kong, Bangkok, Singapore and London, and his clients have included American Express, Bank of America, China Light & Power, Ford, International Paper, Johnson & Johnson, M&M/Mars, Merck, The New York Times, Pepsico, Reebok, Time Warner Cable and Unilever.

Manoj K. Raghunandanan
Vice President, Marketing
U.S. Self Care Johnson & Johnson Consumer Inc.
Manoj K. Raghunandanan is responsible for managing a 14-brand portfolio of over-the-counter wellness solutions totaling over two billion dollars in retail sales and a marketing organization of over 60+ individuals.  An innovator of change within the organization, Manoj leads with purpose by striving not only for business impact but making a meaningful difference in the lives of the consumers, customers, and employees.
During his tenure at Johnson & Johnson, Manoj has operationalized a first-of-its kind Innovation Center for J&J Vision Care in Singapore, led the historic relaunch of TYLENOL® into the marketplace, and evolved Self Care marketing to embrace a demand generation approach which has resulted in significant consumption and share growth.
Most recently, Manoj was a key architect in the reorganization of the Johnson & Johnson Consumer business aiding in the adoption of more agile ways of working that has created a more fit-for-future organizational structure and engaged and empowered culture.  An advocate for diversity and inclusion, Manoj co-founded the Johnson & Johnson Diversity Marketing team as well as sits on the Academy of National Advertisers' Alliance for Inclusion & Multicultural Marketing. Manoj currently resides in Newtown, PA with his wife, Keisha, and their three beautiful daughters.
Event Sponsors
BouchezPage is the partnership of two of advertising's most respected creatives, David Page and Brent Bouchez. Throughout their careers, Page and Bouchez have created highly successful campaigns for brands like Nike, Verizon, BMW, Compaq/HP, Dell, American Express, Bank of America, Aetna and British Airways. The pair, along with managing partner Jan Boyle, founded BouchezPage to focus on what they do best: Working with clients who seek intelligent, sophisticated, thoughtful messaging that treats the customer with respect, the product with reverence and sales as the true measure of success.
Related Events