What Digital Transformation Means for You and Your Brand
February 22, 2018 at 8:30 am

-

10:00 am
Today brands are reacting to digital disruption more aggressively than ever. Brands and consumers have always had high expectations, but the pace of change in expectations makes it critical for marketers to be ahead of the game. With the Google Talent Revolution survey exposing that brands don't feel confident their creative and media agencies have the right digital knowledge, it's clear there are opportunities to gain an advantage.
This short presentation and discussion will address some key disruptive trends and how they are impacting business today and tomorrow, with AVADO's insights from their deep relationships with brands across categories.
We will cover:
• Automation, AI and how technology is changing business & marketing
• IOT, Voice, and the new landscape of data and interactions means to brands and consumers
• New ways of working, the challenges for clients and what this means for brands
Join us on to hear insights on where things are going, and what it means for you.
Please take 5 minutes to complete this survey on digital disruption, to be entered for a door prize! Results will be discussed at the event.
Featured Speaker: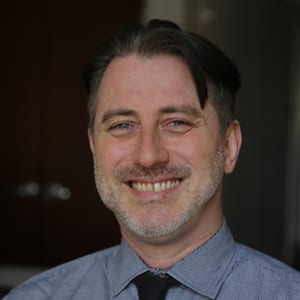 Nick New
Managing Director for North America
AVADO
Nick's marketing career began at the turning point of digital in the mid-1990s and spans fortune 500 Companies, CPG brand management, publishing, technology, agencies, mobile startups, e-commerce, and the entertainment content business.
He has lead marketing teams and managed agencies as Local and Global Marketing Director, as well leading startup agency teams in challenging times. Nick's hands-on experience of delivering digital projects, as well as the organizational change in developing teams to deliver them, gives him unique insight into the challenges faced by today's business leaders.
Nick has worked for some of the world's largest brands (Colgate Palmolive, Corel, Universal Music, Time Inc.), agencies, and also with some of the world's largest musical artists (Lady Gaga, Bieber, Bon Jovi, Arcade Fire).
Nick is Managing Director for North America for AVADO and has worked with our leading clients around the world since 2010
Digital Transformation Event Agenda:
• 8:30-9:00 AM- Event Check-in and Networking
• 9:00-9:30 AM- Event Presentation
• 9:30-10:00 AM- Q&A and Networking
Cost:
$15 for Current AMA New York Members
$25 for General Attendees
Breakfast will be served.
About AVADO:
In the past 2 years, AVADO has helped many Fortune 500 clients to upgrade to the marketing and business skills they need to prosper in a digital world. From C-suite thought leadership to 20,000-person global transformation programs. This gives them a unique insight into a brand's needs.
Related Events