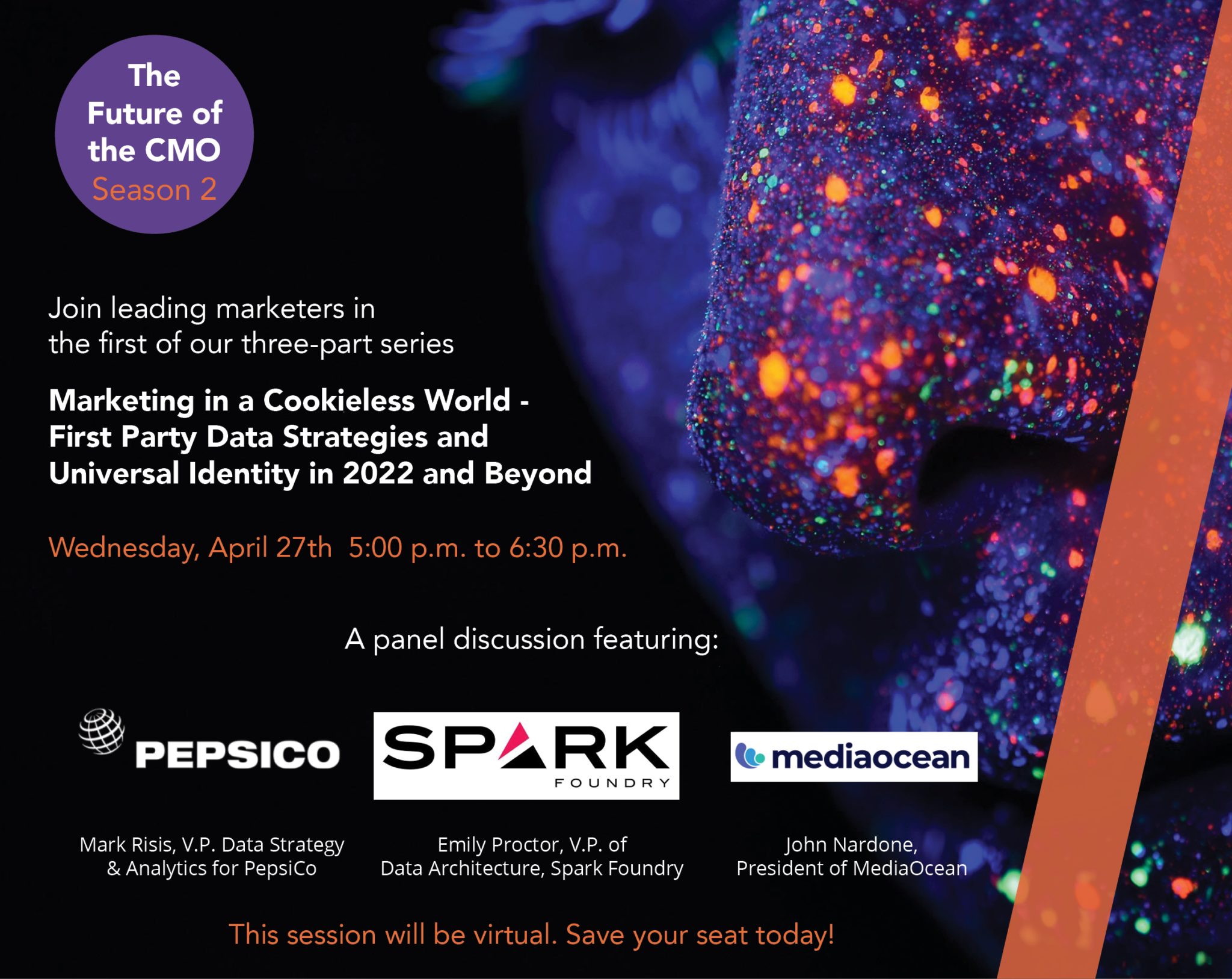 Marketing in a Cookieless World
We invite CMOs, Head of Marketing and other Marketing Leaders to Join Us for the AMA National and AMA New York Partner to Deliver the 3-part series
Session 1: First Party Data Strategies and Universal Identity in 2022
Session 2: Cookieless Marketing will Help Reveal True Customer Identity
Session 3: Consent Management and Your Brand Reputation
We will unveil this amazing 3-part series on April 27, 2022, at 5:00 p.m. EDT starting with:
First-Party Data Strategies and Universal Identity in 2022
Marketing executives of high-growth companies are shifting to a first-party data strategy at a much higher rate than companies with lower growth. They are moving into a Cookieless future head-on and starting to manage and use their own data in more sophisticated ways.
You can hear first-hand how they are delivering personalized content by means of creative optimization and using multidimensional data to identify customers' needs and offer competitive customer value.
Register now and get access to attend all 4 sessions in the program. All sessions will be virtual. If you are not able to attend future sessions, we will provide a link to view the recorded session.
Members $0/Non-Members $0
Who should attend?
CMOs, Heads of Marketing and organization marketing leaders.